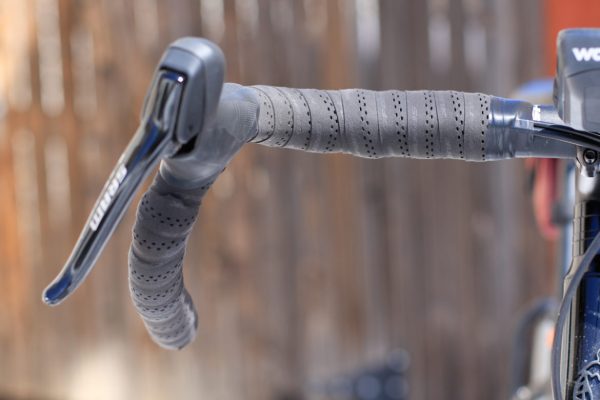 If you thought gravel biking was just gravel biking, think again. Gravel biking is also gravel racing, bikepacking or adventure riding, and even trail riding. The "newest" discipline is getting as multi-faceted as mountain biking, and the reality is that everyone is treating their gravel bike a little bit differently.
For gravel racers, your stock set of narrow drop bars might not be an issue at all. For anyone who is taking their rigid, drop-bar bike out on the trails, or on a bikepacking mission, there's a good chance that wider is better.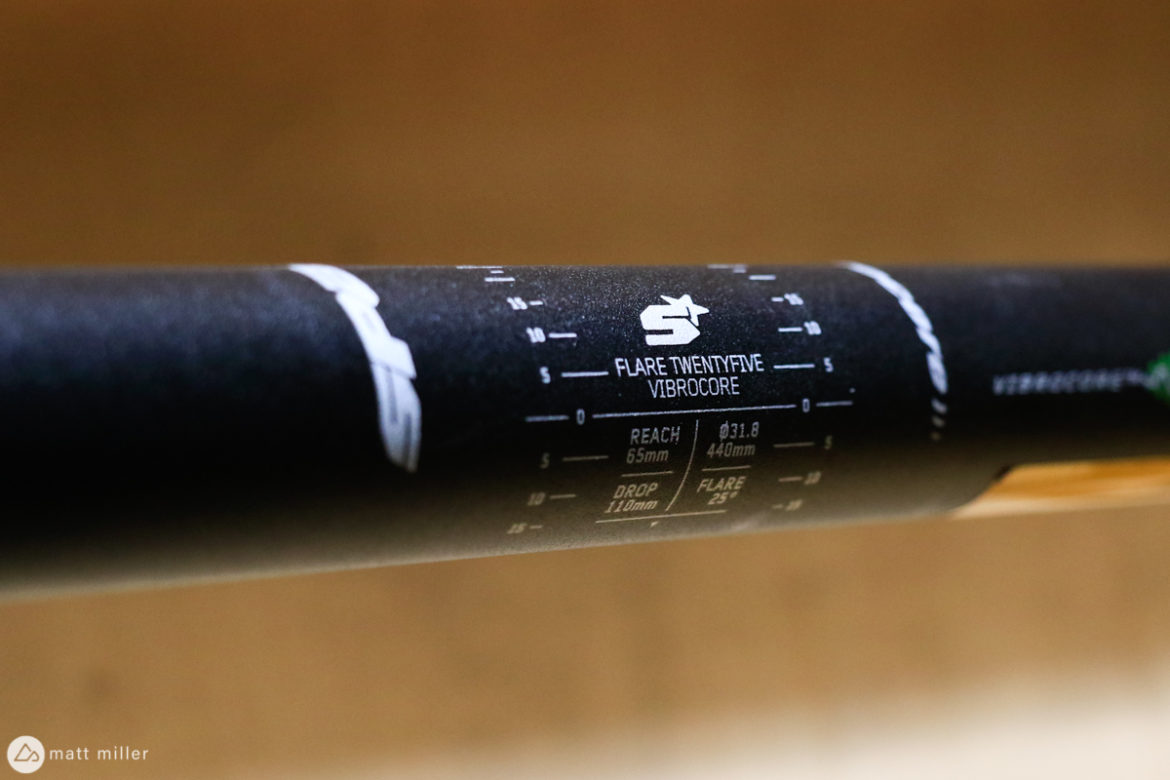 Spank has had their green, foam-filled items around for a while, and we have had good results with them on flat bars for mountain biking. Vibrocore by Spank Industries is a patented method of injecting foam inside aluminum handlebars to reduce bad vibration, and associated arm pump and fatigue. Spank says that Vibrocore reduces vibration frequencies within a medically harmful range of 8Hz to 50Hz, which can make your hands feel like lidocaine-injected goo.
The Vibrocore filling extends the fatigue life of the bars, and only adds about 25g of weight, and with the foam, they can also give the bars a thinner wall. Not only do they soak up vibration like a carbon bar would, but the Spank options are more eco-friendly, made of recyclable aluminum and the foam is biodegradable. Not bad, Spank. Not bad.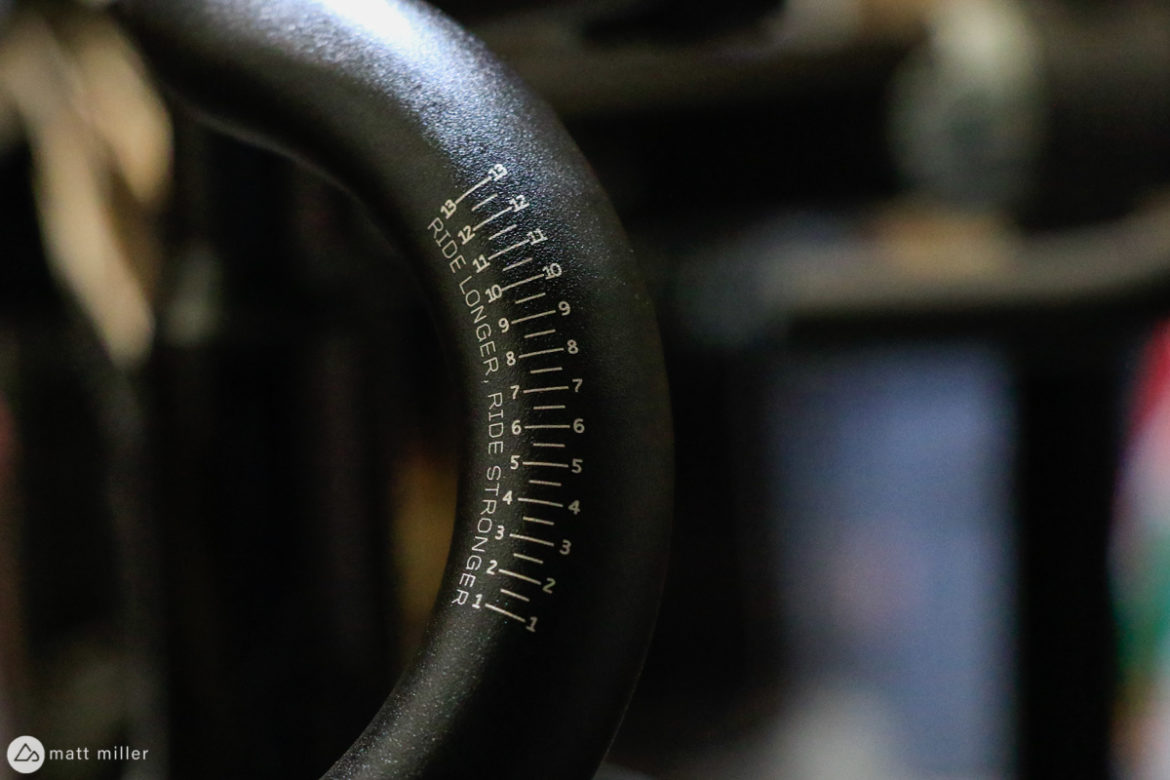 Right now, there are two options out. I tested the Flare 25, with a 25° flare. These bars come in 420, 440, or 460mm widths. All of them have a 110mm drop, a 65mm reach, and a 31.8mm bar clamp diameter. These were recommended by Spank as a more trail-friendly bar, really optimized for harsher dirt.
The second option is the Spank Wing 12. Guess how many degrees of flare this one has. This one also features a 110mm drop, and a slightly longer 70mm reach. The Wing 12 comes in the same widths, and is made for longer days on the bike. My Flare 25s in a 440mm width weighed 324g. Both the Wing 12 and Flare 25 retail for $110.
Ride impressions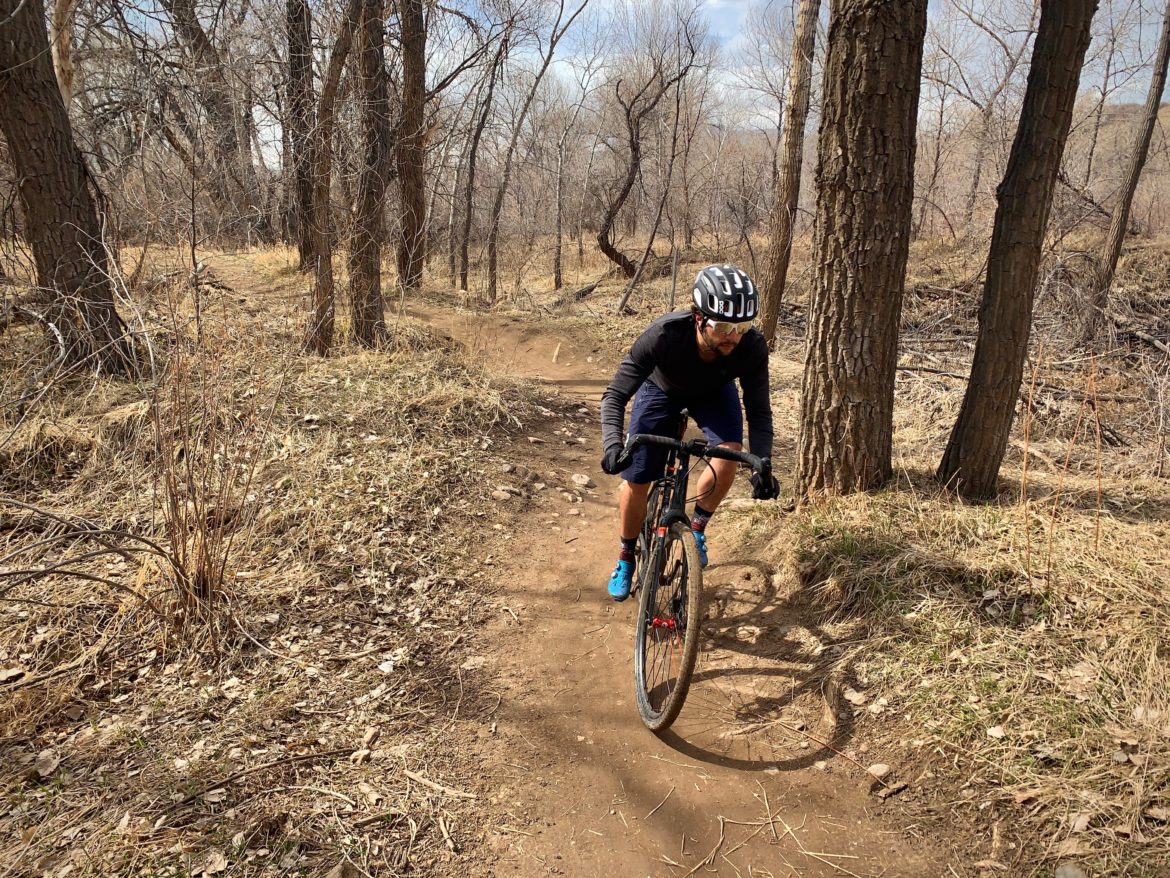 I set the Flare 25s up on my Salsa Journeyman, widening my stance from the stock 42cm bars. On a fully rigid bike, there is a need for some flex, or damping wherever you can find it, especially if the bike is on the adventurous side. I doubled up on the cushion and installed the supplied gel pads underneath the bar tape for even more bump insurance.
The first thing I noticed about the Flare 25s, was that my steering felt a little deadened, especially at the drops, and that's not a bad thing. There is a comfortable amount of width, up high and down low, but there is a loss of responsiveness with widening and the flare. That hasn't bothered me yet, and on trail rides, I appreciate the more surefooted feel.
The 25° flare is on the wilder side of drop bars, but not necessarily extreme anymore. The benefit of the 25s, is that I felt like I could widen my upper body for stability while riding through technical terrain. Flare allows riders to open their wrists up, which in turn opens up your chest and shoulders, allowing for a more stable base of support throughout the upper body. It also feels like your center of gravity gets lower. On top of the flare, the wider bar invites a little bit of welcomed flex over really choppy terrain.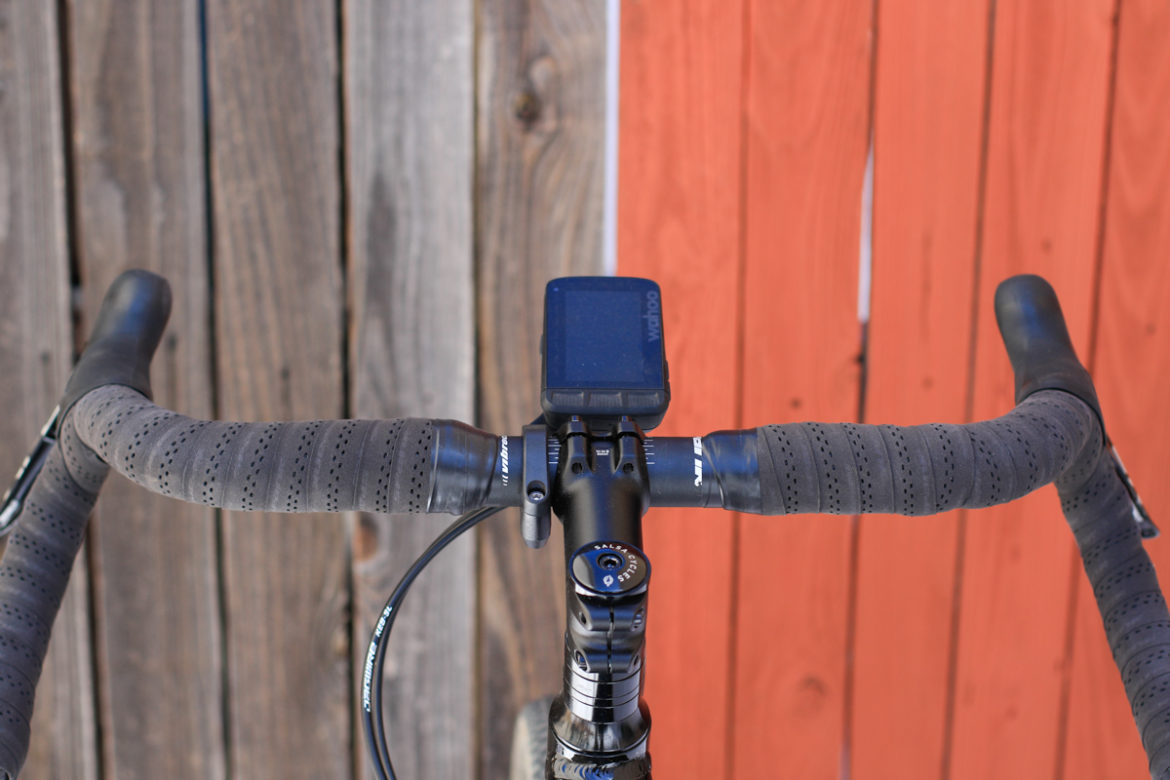 The Flare 25s also have a shallow depth of 110mm, making it really easy to transition from the hoods to the drops, which can be important if you're on a trail, or a bombed-out gravel road where you can't just move your hands from one spot to the next without careful consideration.
Compared to the previous Salsa Woodchippers on my Journeyman, there was a noticeable improvement in vibration and bump control with the Spank Flare 25s. Part of this I'm sure is the wider bar and flare, but there has to be some magic in the Vibrocore. I felt it in the Spike 35s on my trail bike. And, I felt the difference in riding my lunch loop on a different gravel bike, with much narrower bars, and far less flare earlier in the day when I wrote this, which has reassured me how important a good cockpit is on a gravel rig.
The Spank Flare 25s do an excellent job at giving the rider a comfortable place to control the bike in uncomfortable situations. With the mitigation in humming and feedback through the handlebars, it's easier to control, steer, and brake on the trail.
Closing thoughts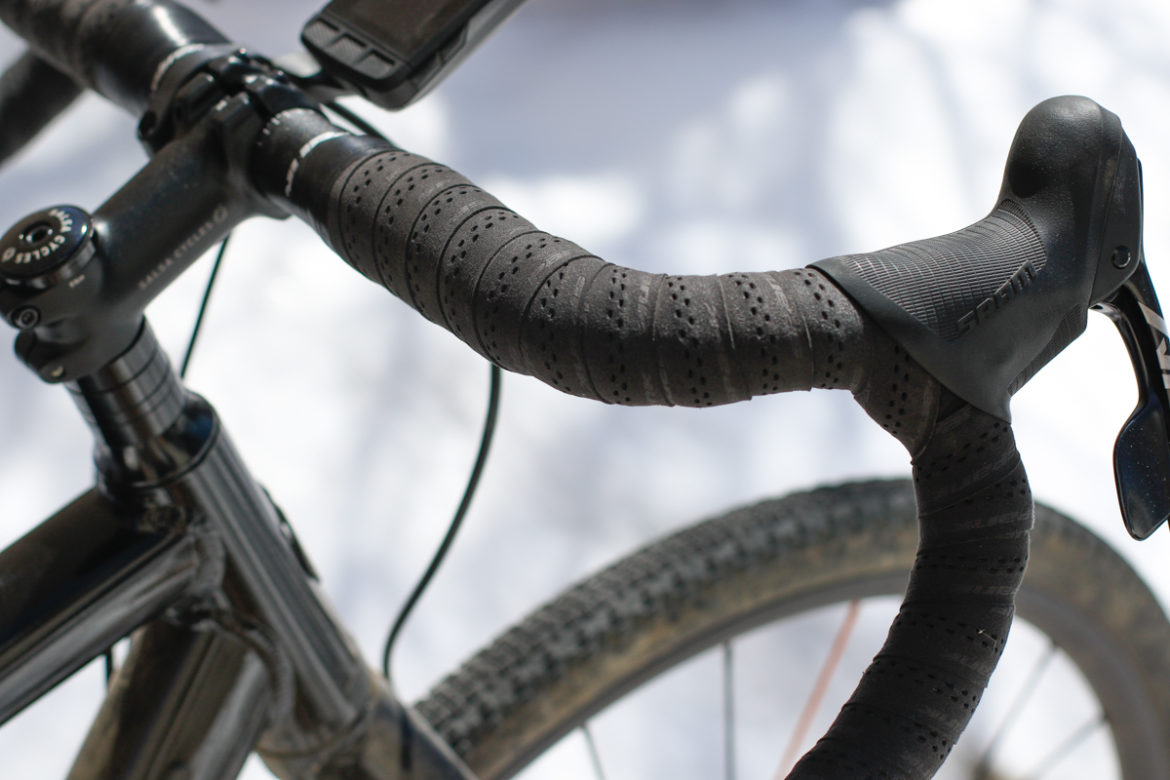 The Spank Flare 25 Vibrocore drop bars have been a wise move for my gravel bike. They are light, do a great job at mitigating bumps and vibration, and in turn make it easier to pilot a rigid drop bar bike over harsh terrain. Riding a gravel bike on the trail is kind of like eating cereal with a fork. It makes the task much harder than it needs to be, but there's a certain amount of fun and pride in that. The Flare 25s take the pain away where they can, and maximize control, making it even easier to do silly things on gravel bikes.
⭐️ Find the Cane Creek Helm fork at JensonUSA and Wiggle.
Thank to Spank for providing the Flare 25 handlebars for testing and review.