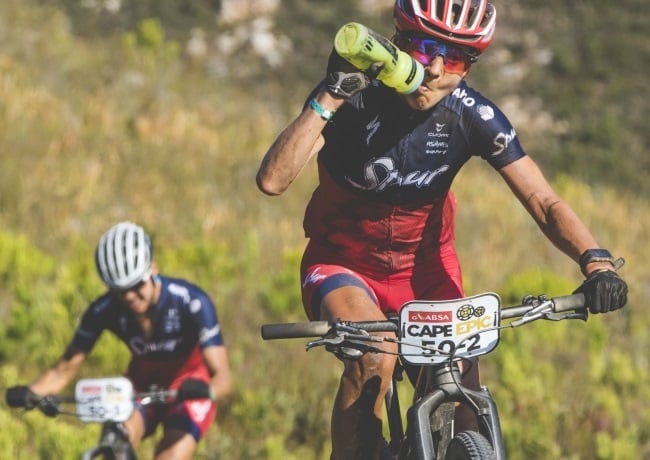 The best water bottles are shaped to handle with ease, when you are tired and riding one-handed. (Photo: Ewald Sadie/Cape Epic)
Mountain bikers never talk about feed stations. Although food and hydration are present at the same refreshment and recovery points along a Cape Epic route, the encompassing term is 'water point'. And it's telling.
Experienced riders know you can go hungry on a long ride, but the discomfort escalates to danger once you're out of water. 
Mountain biking in African heat conditions places a premium on disciplined hydration.
Read this for free
Get 14 days free to read all our investigative and in-depth journalism. Thereafter you will be billed R75 per month. You can cancel anytime and if you cancel within 14 days you won't be billed.
Already a subscriber? Sign in
Next on Life
REVIEW | We test ride Greg Minnaar's Burgtec carbon handlebar brand