Oh dear, Chris has dropped VDS. Well, at the risk of being drowned out, let me try to turn your attention to the big weekend of racing ahead where you are sure to find some diamonds in the dirt for your fantasy season ahead.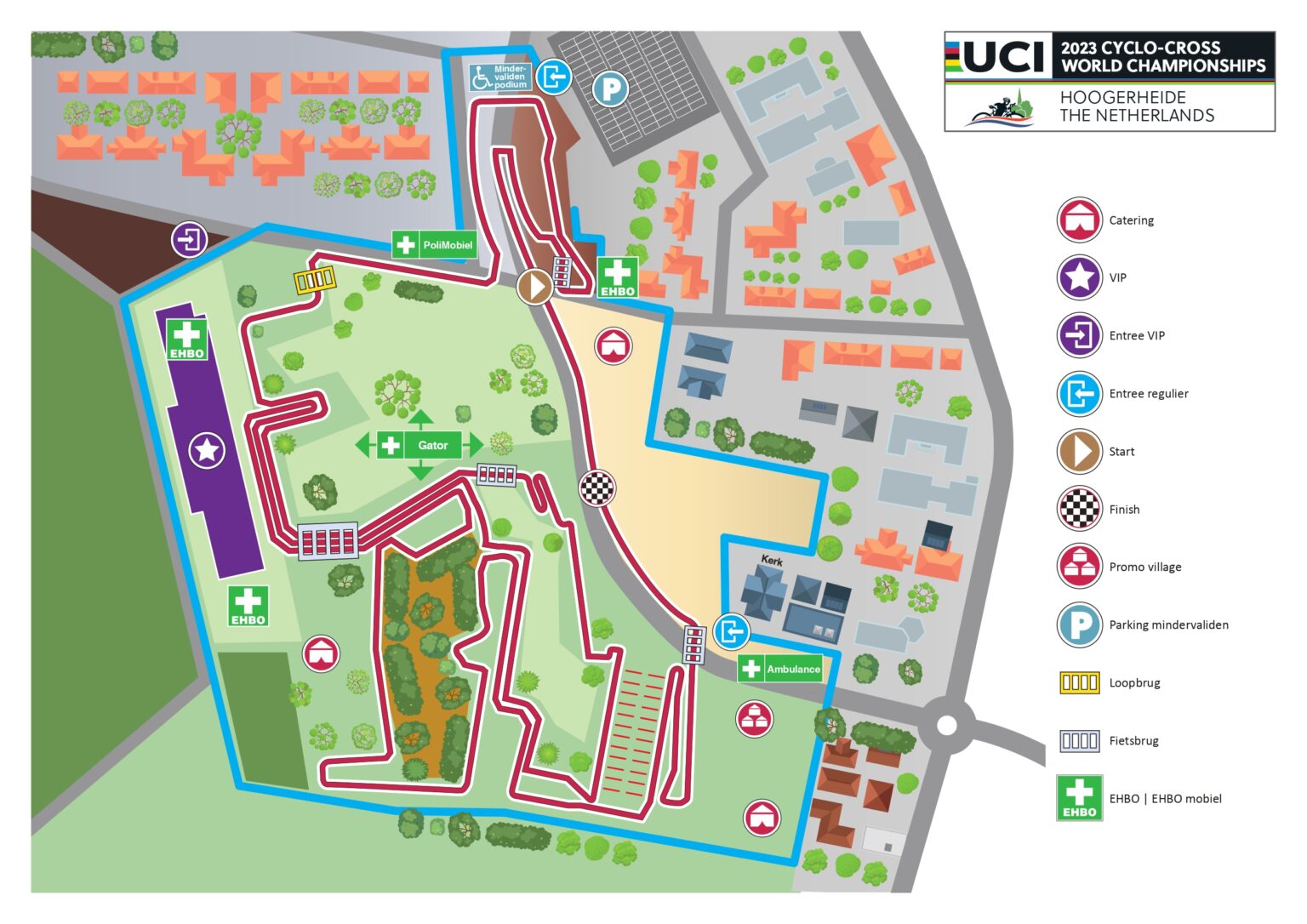 The worlds are in the Netherlands this year after a great weekend in Fayetteville last year. Here's the link to my preview of that which I'll reference a couple of times. Hoogerheide has been on the World Cup calendar for a while now so is a familiar course. It's a fairly typical course with grassy parkland that tends to cut up in places; some woodland trails; urban pavement/stairs and a long draggy start/finish straight on asphalt. You'll get the idea in this video of last years race.
The timing of races was kind of perfect for us last year as they were all in the evening. This year it will be the usual European afternoon racing so we'll be watching a good bit of it on catch up. Timings below are local to NL so you can work out where are from that.
Friday 12:30 – Team Relay
Still a test event this one. Had it's first run last year and it was a bit of a strange one. 4 riders. Male and female elite. Male and female U23. 1 lap each. Any order. Kind of interesting as there can be different strategies depending on how you order the riders. The Dutch would win hands down if they wanted but it wasn't taken that seriously last year. It was Italy vs USA on the last lap so some excitement there with Davide Toneatti taking it for the Italians. I have no idea what will happen this year.
Saturday 11:00 – Women's Junior
Zoe Backstedt won this one hands down last year but graduates to the U23. Lauren Molengraaf from NL is probably the pick of the field this year. She's won most of the world cup events at this level and the European championships. Not far behind though are the Holmgren twins (Ava and Isabella) from Canada. A lot of their programme this years was in North America but since arriving in Europe they've been right up there, Ava winning the last round of the World Cup in Besancon last week with Isabella 2 seconds behind. Van Sinaey from Belgium is another one to watch. Expect a more competitive race than last year.
Saturday 13:00 – Men's U23
Last year this one was bursting with talent with Joran Wyseure taking it as a bit of a dark horse in a slightly strange race. Dangling just about within sight off the front of a group of more fancied riders for almost the whole race. Back then I said it might be a year too early for Thibau Nys. This year he must be favorite to win. He's made huge progress this season mixing it with the elites and a lot of the big names from last year have moved up. That said Wyseure is still there, as is Verstrynge, either of whom could give Nys a race. David Haverdings is worth a watch as well. He dominated the male junior category last year before an early crash at the Worlds spoiled his race. Probably a year too early for him here.
Saturday 15:00 – Women's Elite
I'll repeat what I said last year. "If you're watching this weekend hoping to spot the next Van del Poel or Van Aert then this is the direction you should probably be looking in." I was talking about Fem Van Empel and Puck Pieterse. The only thing that needs changed sine then is that Van Anrooij ought to be included in that opinion. But she's decided to stick with U23 so this looks like a 2 horse race. Vos isn't riding. Brand has never really got near these two this season all be it an early season injury did hamper her. But the more time that passes the more this feels like a changing of the guard moment in women's cycling, bypassing that middle generation (Betsema, Alvarado, Worst…) similar to when Wout and Mathieu stormed the men's elite a few years ago. I won't elaborate further. Greylock says it all in this fantastic post.
Sunday 11:00 – Men's Junior
Yordi Corsus has been a class act this year but Seppe Van den Boer is a close second. Those two are probably the ones to watch but there are others not far behind. Most notably Leo Bisiaux who won the European Championships.
Sunday 13:00 – Women's U23
Shirin Van Anrooij. Full stop kind of. She's a class above the rest really. Came up short in a 3 way battle against Van Empel and Pieterse last year. But has been brilliant along with those two at elite level this year. Zoe Backstedt goes in this one as well after winning the juniors last year. She's had a strong season for an 18 year old riding to some top 10s at elite level and winning the elite British Nationals by a long way.
Sunday 15:00 – Men's Elite
Wout vs Mathieu. Take your pick. For me Wout does better on a heavy mud course with running. Mathieu does better on fast power courses. It's debatable and by no means a hard rule. But, anyway, this course falls somewhere in between so I wouldn't try to call it. Both have good form. Wout has probably edged the head to heads this season. Just… Behind them there is a grudge match between Sweeck and Vanthourenhout after Sweek felt Vanthorenhout's pit crew held him up at the Belgian Champs. Sweek has had a career year with his win in the World Cup being totally deserved and built on some great mid season wins. Iserbyt had a great start then a difficult mid season followed by an injury in December but looks to be back on form. Van der Haar is solid as ever (the last lap of Koppenbergcross is really worth a watch – Chris would approve). And check out Cammy Mason in his first elite Worlds. He's had a great 1st season at elite level with a bunch of top 10s; a 4th behind the big 3 at Azencross and a win at the British Nationals.
OK that's it. Enjoy.