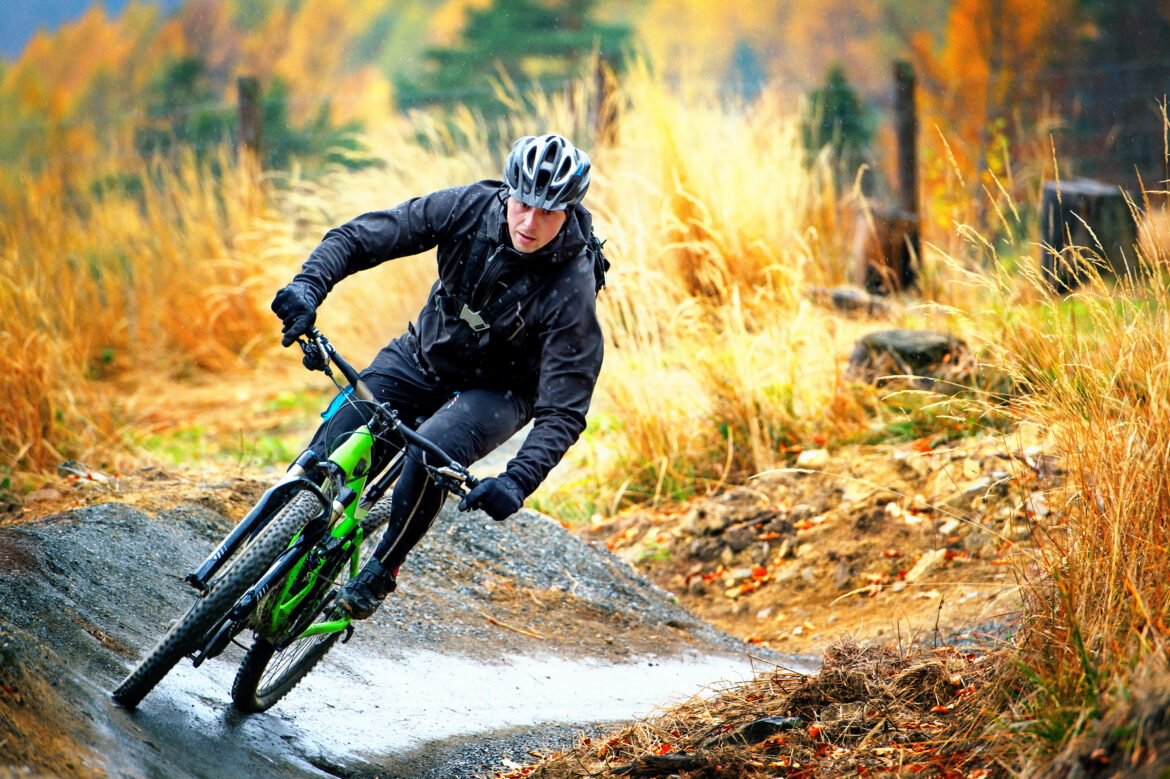 To someone "not in the know" bicycle insurance may sound silly, but the reality for any avid
mountain biker is that there will come a time when things just don't go as planned. That's the exact moment when you're going to wish you had insurance. The average cost of today's modern mountain bikes is around $5,000, so when a bike-specific insurance policy that offers theft and crash damage coverage starting at $100 per year, it's an option worth considering.
Bike theft
When people around the globe were encouraged to socially distance and spend more time outdoors, many found themselves drawn to the bicycle again. With so many reigniting their passion for riding, coupled with massive supply chain issues, the demand for bicycles and parts caught the eye of thieves, creating a growing bicycle black market.
Battery-operated power tools have come a long way: they have become compact, effective and affordable, making it easier than ever for thieves to make off with a bike. A battery-powered angle grinder with a diamond disc is all it takes to cut straight through all but the most hardened metal locks.
Theft from suburban garages has skyrocketed as well, so it's no longer a "big city problem." Criminals have been known to follow cars carrying expensive bikes home or to public locations, just waiting for the perfect moment to grab the bike. Other hot spots for the modern bike bandits are busy parking lots where bikes are often left unattended for extended periods of time, only secured to car bike carriers with flimsy cable locks. Even social media and training apps like Strava have been used to locate high-end bikes. A staggering 24% increase in bike theft since 2019 has been reported.
To make matters worse, the likelihood of finding a stolen bike is miniscule. Unfortunately, police are so understaffed that bike theft is rarely investigated and is almost never solved. Whether your bike is stolen from home or an entirely different location, a basic policy from Velosurance covers correctly secured bikes for theft and related damage.  Always keep your bike secured to an immovable object when left unattended outside of the home.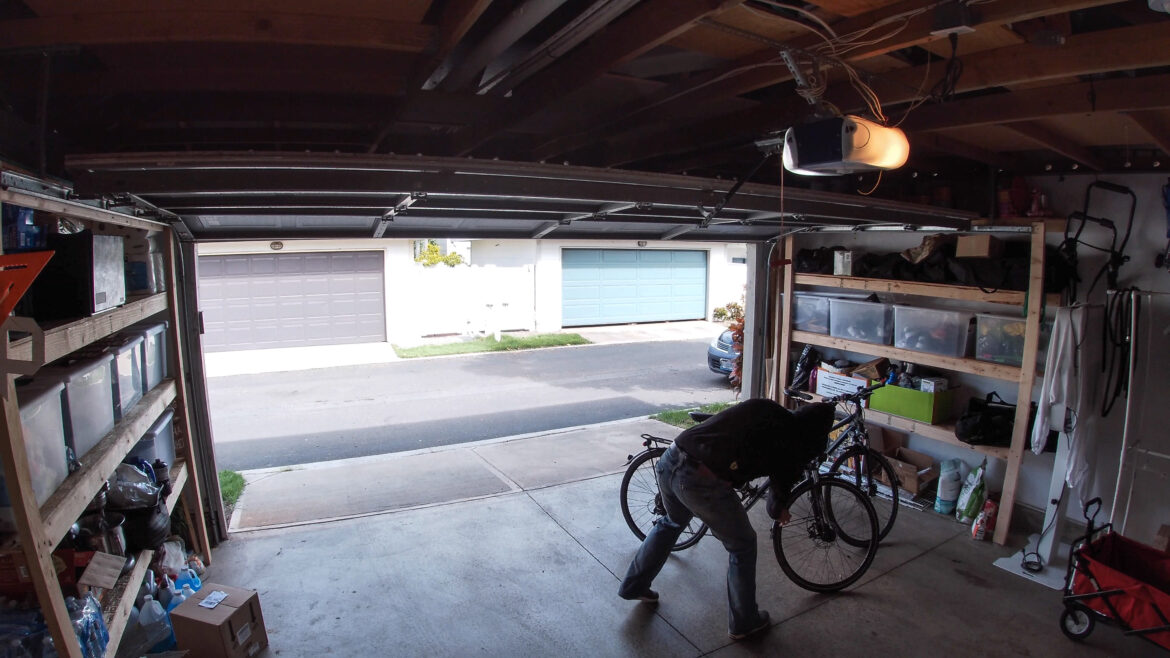 Crash and accidental damage
Accidents are one of the few downsides to mountain biking. While it's most common for beginner and intermediate riders to be involved in a crash, even the most experienced riders are bound to suffer an occasional dirt nap. Crashes are undoubtedly scary, can be expensive, even painful, but they are also opportunities to learn and progress.
There's more than one way to damage a bike, and many of them seem to involve motor vehicles. Forgetting you laid your bike behind your car and then backing over it is one of the most heartbreaking, unexpected ways to total a bike. Driving into a low clearance overhang with the bike on the roof rack or backing into a pole with the bike on the tow hitch bike carrier are some other common ways bikes can become damaged.
With accidents happening whether you're ready for them or not, the best thing anyone can do is plan ahead for the worst-case scenario. Velosurance's base policy offers crash and accidental damage coverage, which includes an up to $500 replacement coverage for riding apparel, gear, helmet, and accessories. Also included is an additional $500 per loss ($1,000 limit for the policy term) for spare parts (i.e. a second wheelset).
Damage in transit
Mountain bikes are adventure machines by nature but spend a disproportionate amount of time in transit in cars and trucks. Because adventures don't start at the doorstep, most riders need to transport their bikes to a trail. While bike racks are inherently secure, the harsh forces projected onto them at highway speeds are sometimes enough to expose oversights, such as a badly secured strap or a worn-out bolt, which can cause them to break loose, resulting in a bike cart-wheeling down the road.
To access the most epic of adventures, a domestic or even international flight may be required, which puts your bike in the hands of others. A bike insurance policy from Velosurance covers your bike in transit, whether by plane, train, automobile, or courier.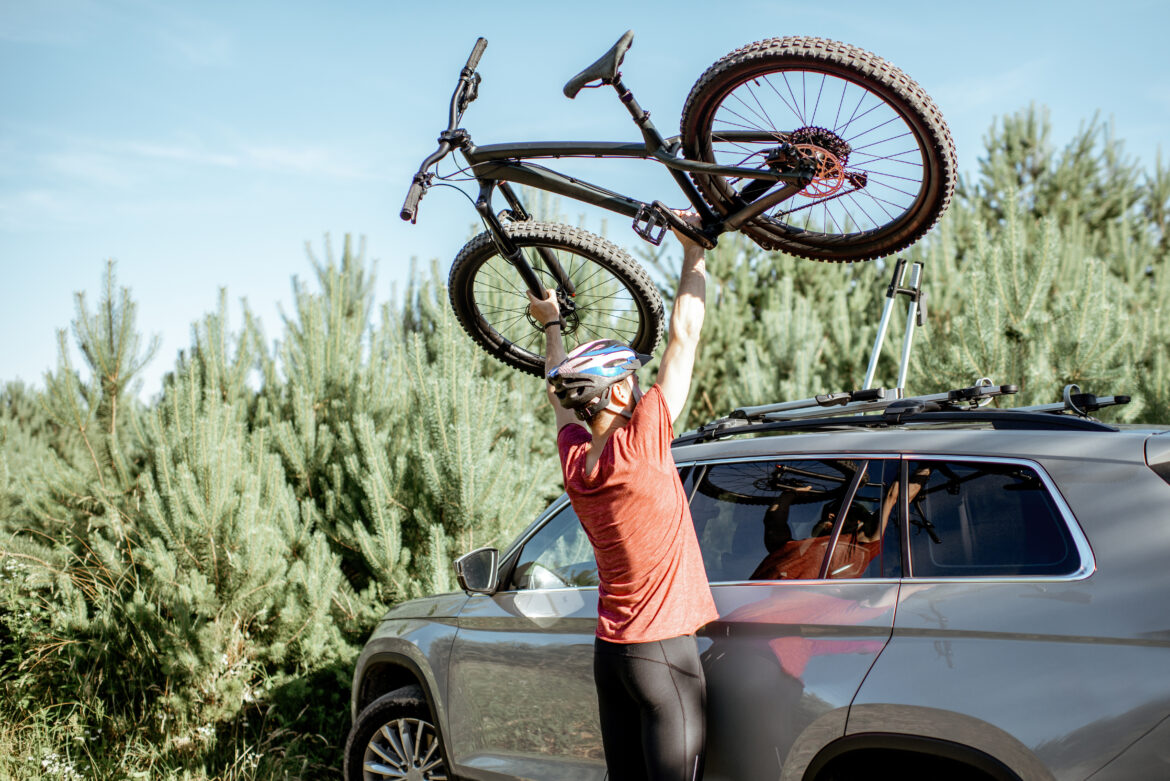 Medical coverage
The very characteristics that make mountain biking such an exhilarating experience are the very ones that also increase the likelihood of injury. The same rough terrain that gets us stoked can also be the cause of bruises, scrapes and serious injuries, including fractures, dislocations, and even head injuries.
As a mountain biker, it's imperative that you carry some form of medical coverage just in case you find yourself in an accident. Without it, any medical care received will end up coming out of your pocket. Even those with "adequate" health insurance could be left holding a significant bill due to deductibles and co-pays that range from $1,500 to as much as $15,000. It's common practice for health insurance policies to have an emergency room co-pay, automatically placing financial distress on the injured party.
Velosurance offers optional Medical Payments coverage to help cover out-of-pocket expenses. Once primary health insurance has applied coverage, medical expenses will be covered up to the policy's specified limit. Consider the out-of-pocket deductible and emergency room co-pays of your primary health insurance when determining the most appropriate Velosurance policy limit.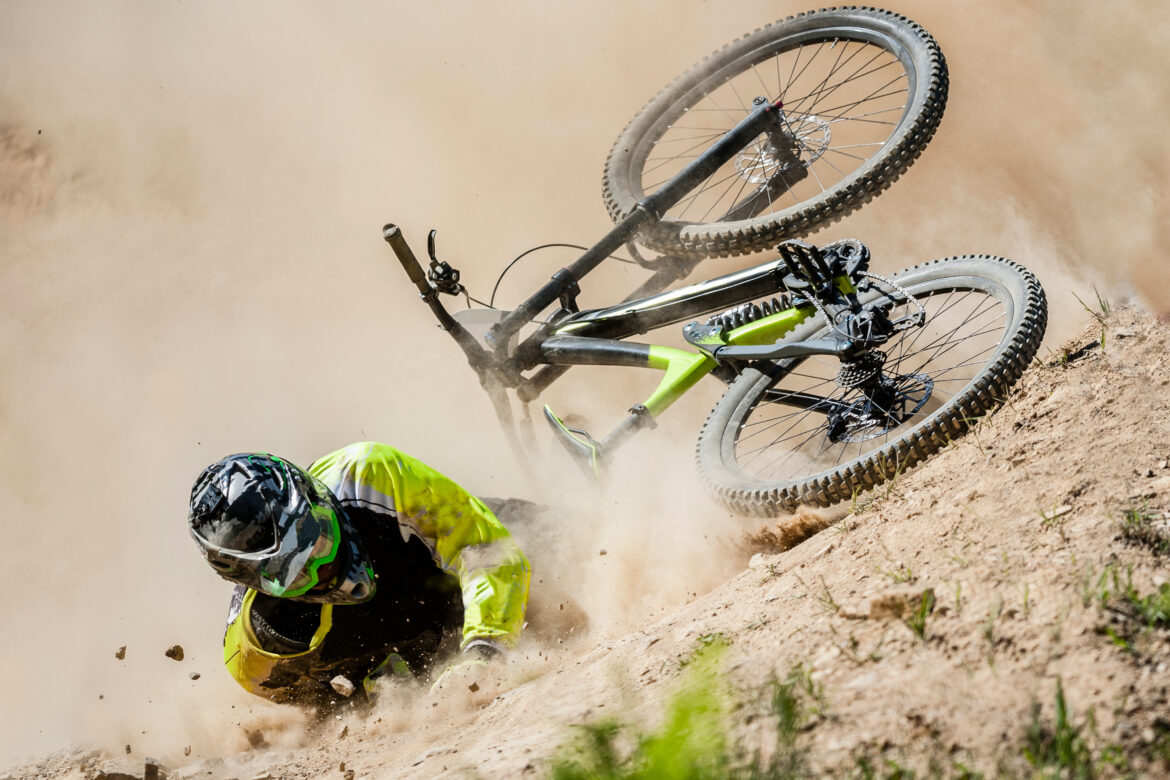 Racing coverage
While racing certainly isn't for everyone, for some, it's everything. The time and effort required to establish the level of discipline and fitness that one needs, both physical and mental, to train for and compete in a race exceeds what most recreational riders are willing to endure. Some cyclists even compete in mountain bike races that span the globe, always eager to conquer the upcoming challenge so they can start planning for the next. However, even with a high level of riding expertise and experience, accidents can still happen—especially when fully immersed in the racing mentality. In the heat of racing, when operating at the limit, the focus is rarely on safety so it's not uncommon for accidents to occur.
If you travel for an organized event that is 50 or more miles from home and your bike doesn't get there for any reason outside of your control, such as a damage or loss in transit, the policy will reimburse bike rental fees up to $250. If you can't find a bike to rent for the race, you can receive an entry fee reimbursement of up to $500. If your race can't be saved, at least you'll be shielded from a financial loss.
How it compares
If mountain biking is an integral part of your lifestyle, bike insurance just makes sense. Because Velosurance was created by and continues to be owned and staffed by mountain bikers, policies reflect their understanding of the unique needs of mountain bikers. So when you speak to a specialty agent, you know you're getting expert advice from someone who is as passionate about riding as you are.
While there aren't many, there are some insurance alternatives. Homeowner's insurance is another option and it's not uncommon for policies to include limited coverage for bicycles. Coverage varies from one carrier and state to the next and most only protect the bike while it's inside of your home. E-bike coverage is practically non-existent because they fall into the "motor vehicle" category. To add insult to injury, most homeowner policies offer cash value, meaning the policyholder will almost always suffer a loss due to depreciation.
A policy from Velosurance never depreciates a bike's insured value. In case of a total loss, what you paid for the bike is what will be reimbursed, minus the deductible. Velosurance is truly a one of a kind bicycle insurance specialist that's already thought of everything so you have the kind of protection you need when you're riding.
Want to learn more? Visit the Velosurance website and get a free online quote.
*Markel Specialty is a business division of Markel Service, Incorporated. Insurance carrier, coverage, dividends, and services availability may vary by state. Terms and conditions for rates and coverages vary. Insurance and coverage are subject to availability and qualifications and may not be available in all states. Coverage descriptions listed are intended to be brief and do not replace actual policy language. Nothing herein shall be construed as an offer to sell or a solicitation or offer to purchase any products or services. Markel® is a registered trademark of the Markel Corporation, a Fortune 500 corporation.