UK-based cycling brand Rapha just dropped a mountain bike apparel and accessories collection, entering a new category for the previously road- and gravel-only brand.
Rapha's Performance Trailwear collection is as tastefully designed as its road gear, built with sustainable and durable fabrics. Along with shorts, tops, chamois, shades, and helmets, Rapha also announced that it's investing in advocacy initiatives as the brand continues to pursue its quest to make cycling the most popular sport in the world.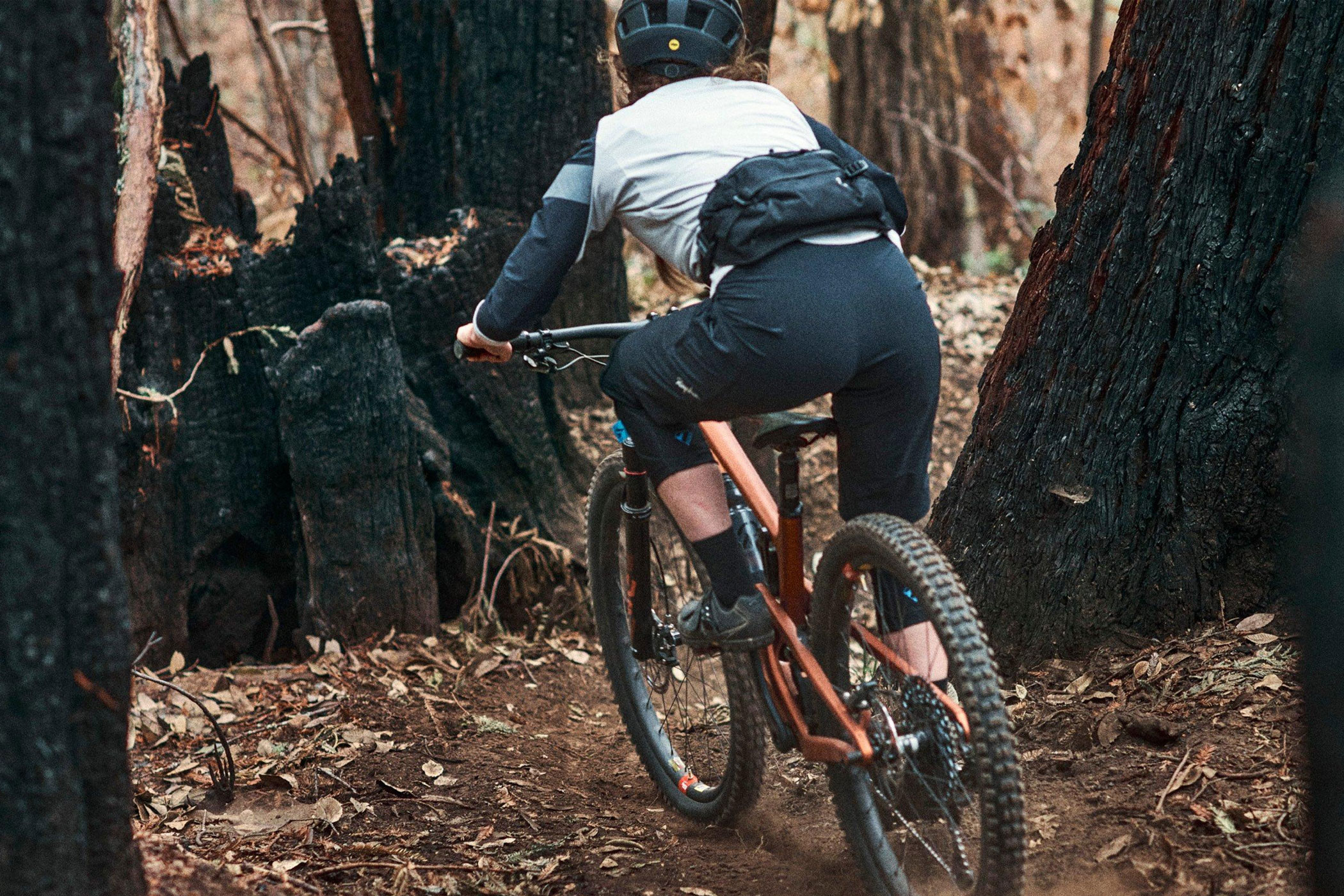 Rapha's Trailwear MTB Collection: Trail Tested
I've been wearing the women's MTB Short for the last week. At $150, it's one of five women's-specific pieces in the collection, and they checked all the boxes for a great pair of shorts.
They're creatively designed, highly functional, tough, and good-looking. The lightweight fabric has a little bit of four-way stretch, but not so much that the shorts bagged out with multiple days of wear.
I appreciated the locking waist snap, which didn't pop open when I was grinding up a climb. I also appreciated the subtle reinforcement at the knees, which seems to be a tougher fabric than the rest of the shorts — and which were cut to the perfect length to provide coverage without getting hung up while I was pedaling. They were also cut to be kneepad-compatible.
Finally, the shorts had two thigh pockets. Both were big enough to hold a large iPhone, tools, and snacks. And I was able to tuck an ID and credit card into the thigh pocket's inner pocket where it wouldn't fall out when I unzipped.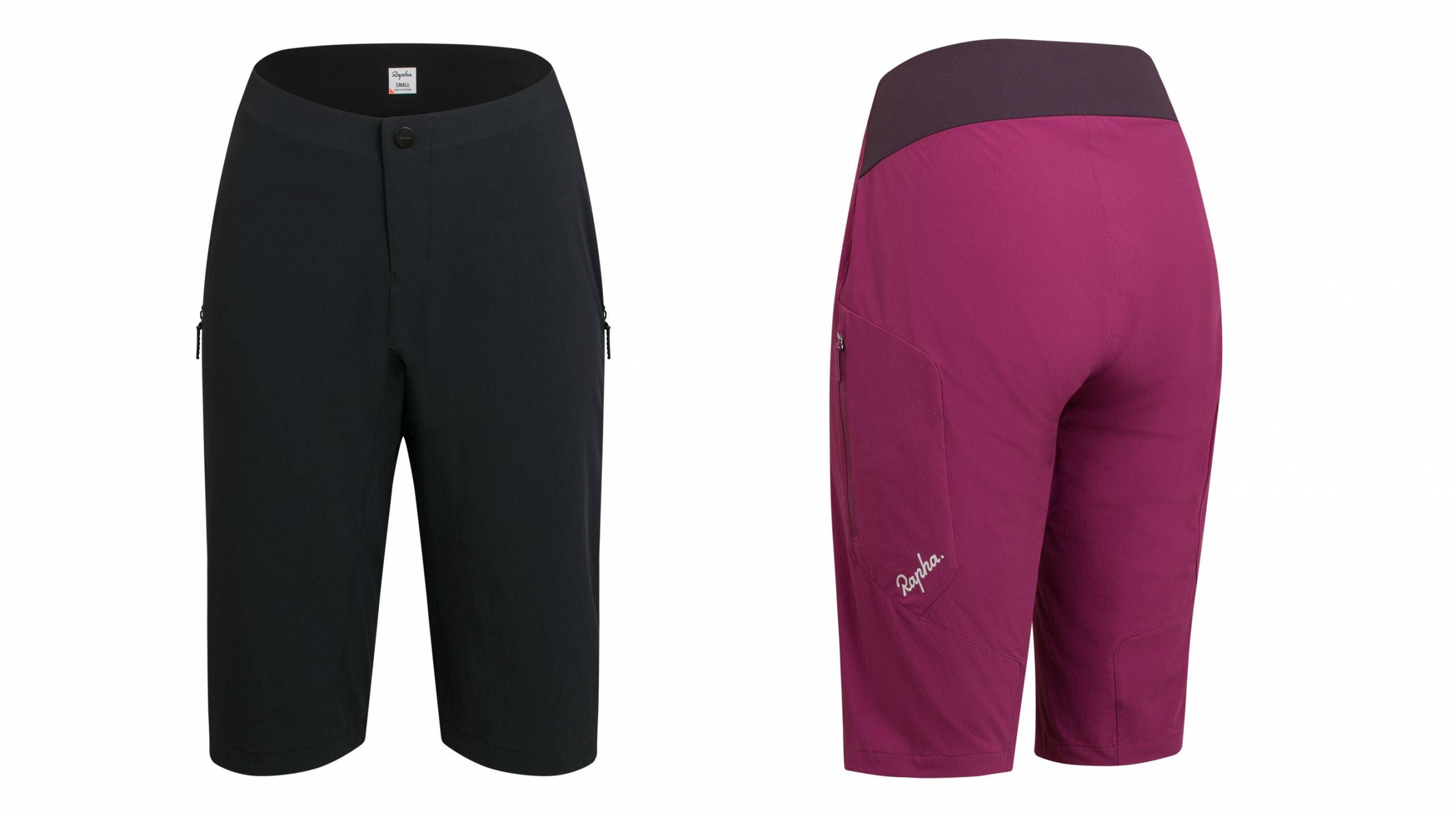 Great Support, Stretch, and Looks
The waistband of the women's shorts is a big win. It's 3 inches wide in the back and elasticized with a structural mesh inside.
It had the perfect give and didn't stretch so that the shorts sagged. Plus, the waistband didn't roll. A gusseted crotch, which extends up the back of the shorts, kept them from feeling restrictive even though they were form-fitting.
The shorts look and feel good, and the brand claims that it doubled down on efforts to make its trail collection from sustainable materials. However, it's not willing to be transparent and share details on the fabrics or coatings they're using.
For men, the collection consists of nearly everything you need to ride your favorite local trails, from trail shorts and cargo bib liners to technical tops and jackets to helmets and shades. Women don't get a bib liner, although there is a liner short. The Trailwear collection also contains a few collaborated, non-apparel items.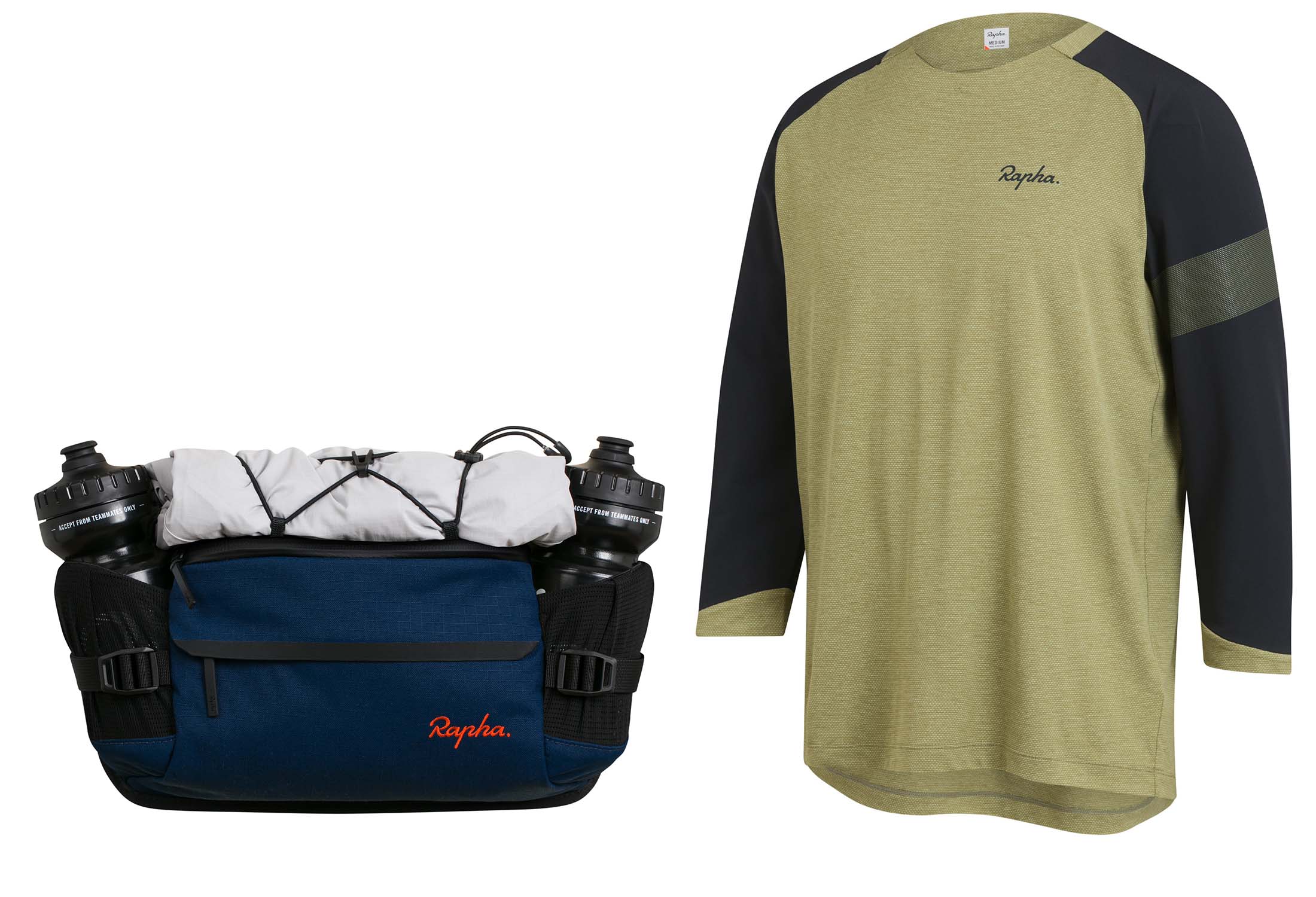 Materials and Environmental Impact
My shorts came with repair patches made with excess fabric. I don't expect them to tear, but if they do, I'll be ready. Trailwear can also be sent back to Rapha for free repair, which reduces the short's environmental impact.
I do wish Rapha had also treated the shorts with a Bluesign-approved, anti-odor treatment. After three rides without washing, they looked good but smelled bad. An eco-friendly odor treatment would postpone washing, save water, and further reduce the environmental impact of these shorts.
Shop the Women's MTB Trail ShortShop the Full Rapha MTB Trailwear Collection
"The Right Time" for Mountain Biking
Beginning in 2021, Rapha is partnering with advocacy groups like the Oregon Timber Trail Alliance that work on the ground with local municipalities to repair and build new trails.
Rapha is also partnering with programs like NICA that can educate the next generation of mountain bikers on maintenance and trail etiquette — and by leveraging the Rapha Foundation to get bikes and cycling into communities without access.
"As relentless enthusiasts of cycling in all its forms, we've long been inspired by mountain biking," Rapha MTB General Manager Jake Rosenbloum said. "After 17 years of innovating road and gravel cycling apparel, now is the right time for Rapha to enter the mountain bike market and we're confident we can have an equally meaningful impact on the future of the sport. This is a huge milestone for the Rapha brand and we couldn't be more excited to kick off this new chapter."
Learn more about Rapha's MTB advocacy.