QUEENSBURY — The snow had an icy crust that cracked into a soft, wet mix across the terrain of Gurney Lane Mountain Bike Park. The sky was a gloomy gray and it was that damp-type of cold that sunk through your skin.
It was hard enough to navigate on snowshoes, and yet the racers of the 4th annual Gurney Lane Fat Tire Bike Day zoomed by on their bikes with child-like grins plastered to their faces.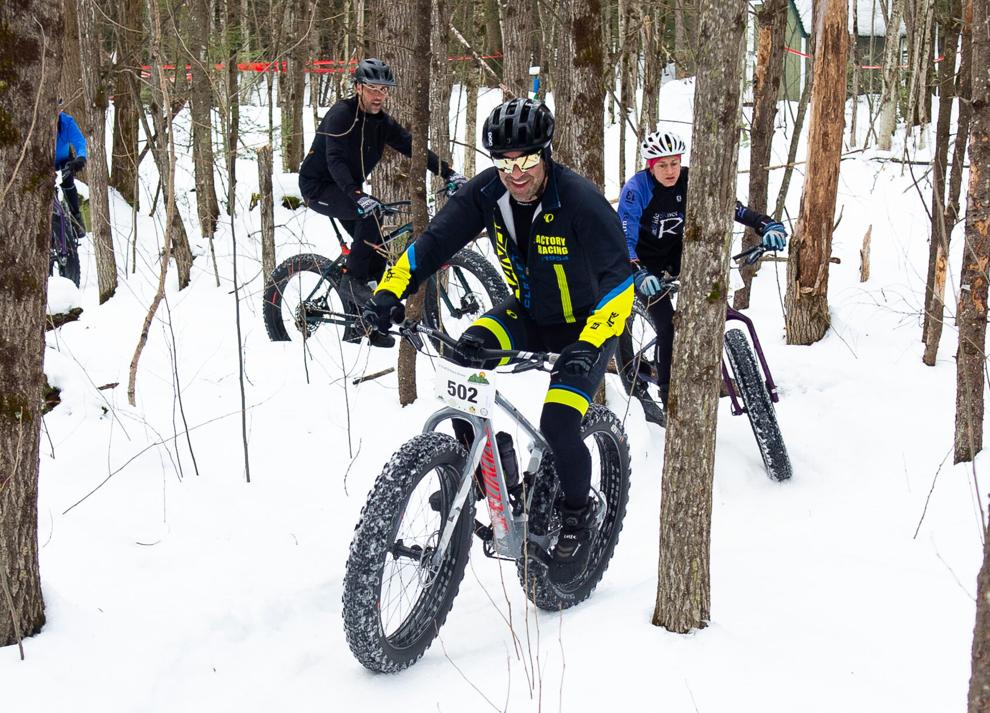 Bob Underwood, who has organized both this race and the summer race for mountain bikers over the last four years, estimated that some racers for this year's fat tire bike event were deterred by rain in the forecast. By the start of the race, there were 52 registrants, many of whom registered the day of the event.
However, Underwood said that of those registered, only 40-45 showed up to ride. It has been more of the same in previous years with registered riders being in the 50-60 range, approximately half of whom are local to the Queensbury or greater Capital Region areas.
Fat Tire Bike Day provides two races for bikers: a 5-mile and 10-mile, both at midday. Rick's Bike Shop of Queensbury and Grey Ghost Bicycles of Glens Falls provided bike support and rentals throughout the event. Snowshoers were also invited to participate in a 5K event prior to the bike race.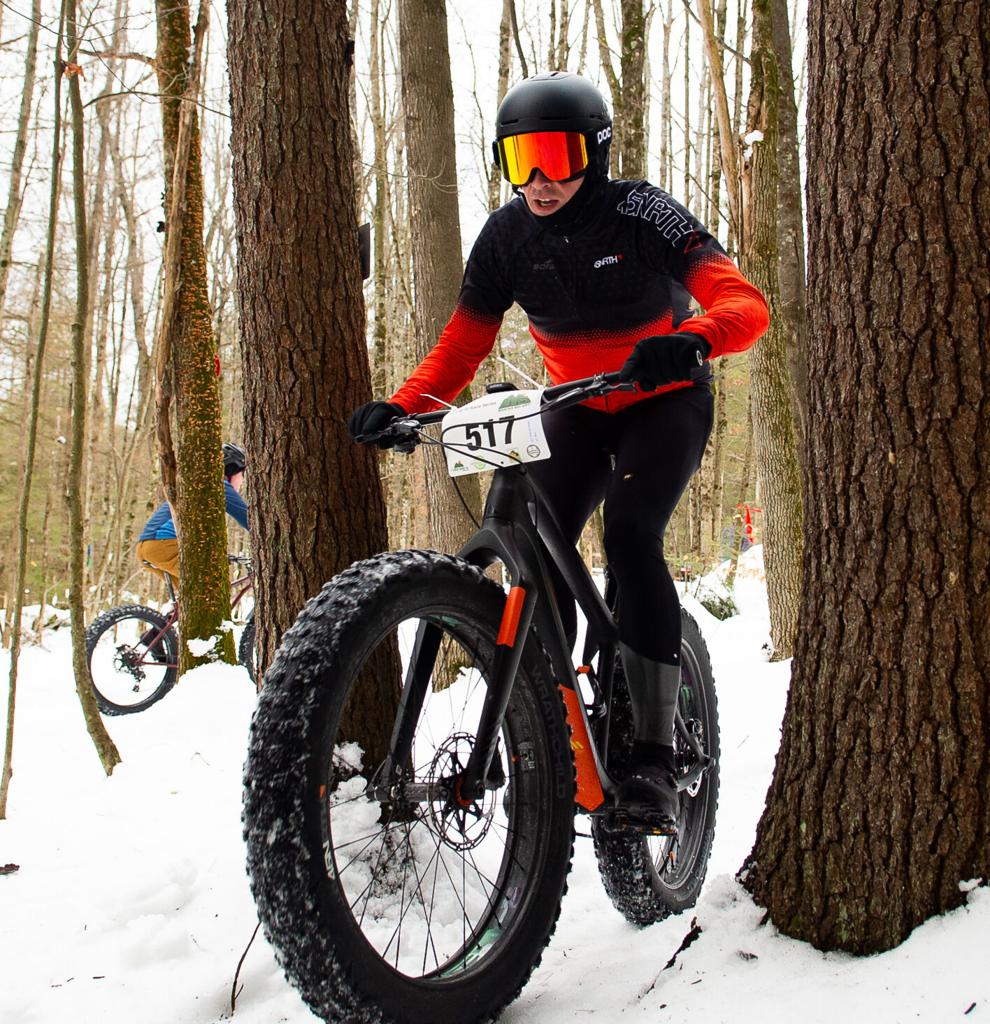 Peter Gobel of Clifton Park, who attended the winter race for the first time this year, finished second place in the 10-mile race for his group of men ages 30-39 and third overall. His father, Mark, of Oneonta, also raced.
"It's a family affair," said Peter, whose wife and daughter also came to cheer them on. "I come here to do some riding on the weekends, so it helps knowing the trails."
Gobel said he had concerns about the trail conditions after seeing the predicted rain and higher temperatures.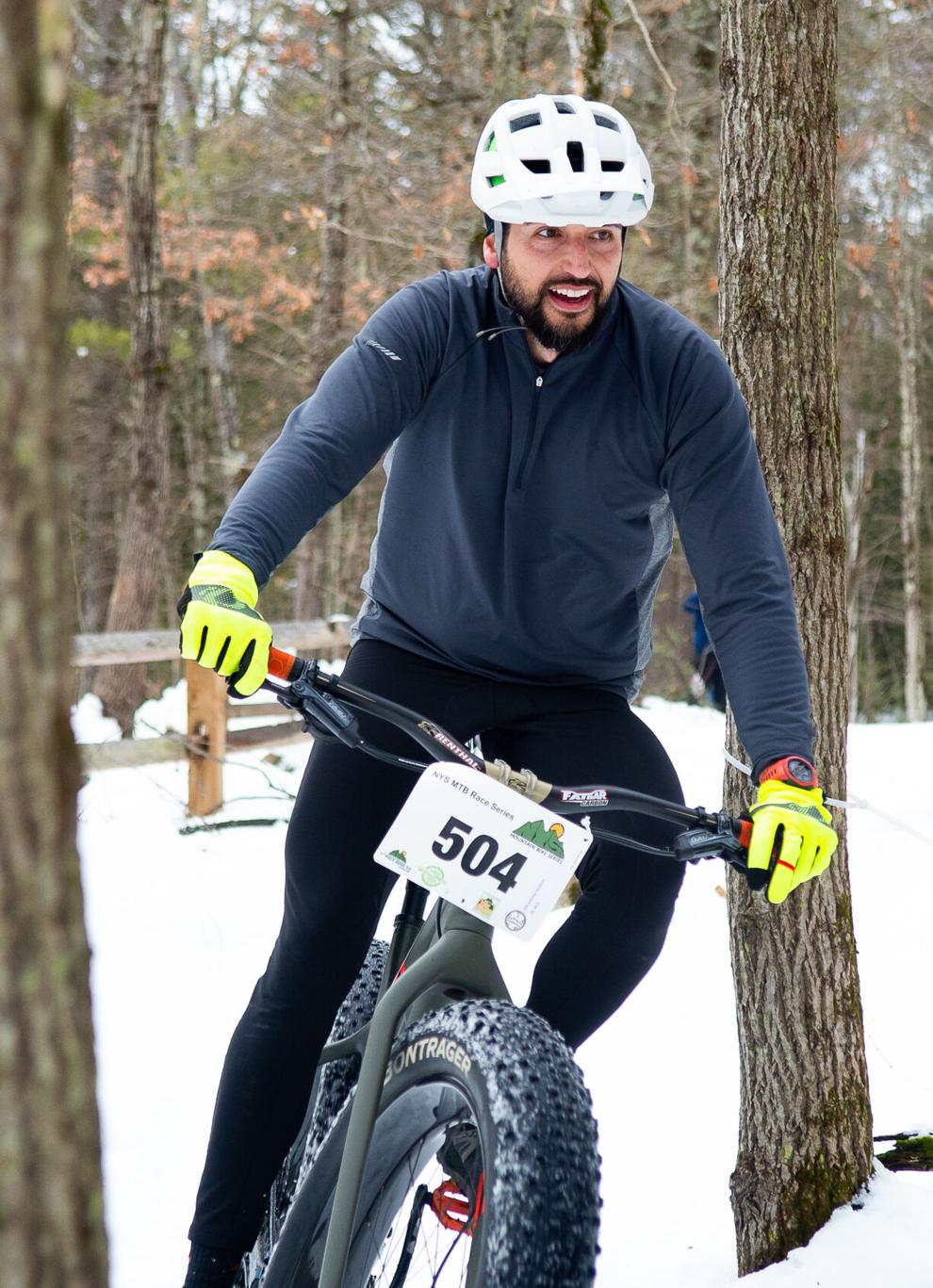 "I thought it would be slushy and sloppy, but the trails held up pretty well," he said.
Gurney Lane's fat-tire bike race attracts riders from all over New York and beyond.
Brian Galletta and his "teammate" Thomas Pellegrino traveled from Long Island for his third and Pellegrino's fourth time riding in the race. German-born Andreas Wilke came with his wife and two children from their North Country home in Potsdam, about three hours from Lake George.
"We came up yesterday and stayed the night," Wilke said as his young daughter bounced playfully around him. "I just need to go outside in winter. Summer is road cycling season and gravel and cross-country, and the fat-tire bikes bring me outside a little bit. It's my little life insurance, physically and mentally."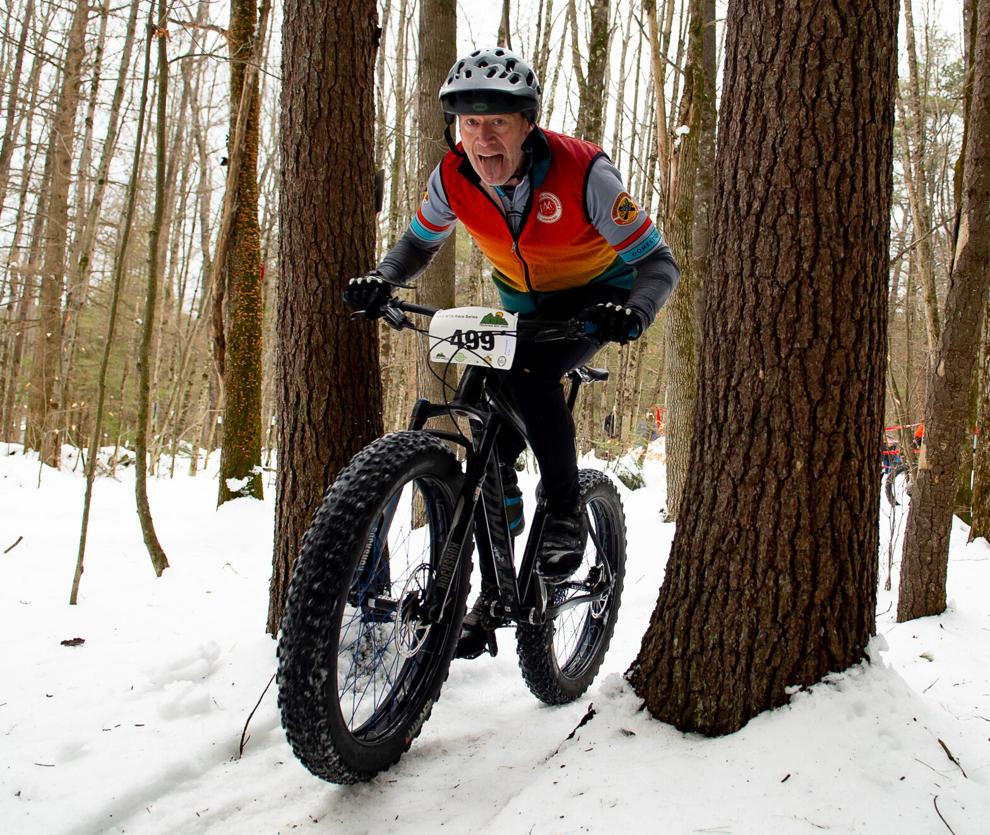 Luckily for the riders, the rain held off until the final riders were crossing the finish line. Many who finished the race packed up their gear and left. But those who stuck around reaped the benefits of complimentary Pabst Blue Ribbon and IPA beers. Prizes were provided by Northeast Promo of South Glens Falls for first-, second-, and third-place finishers.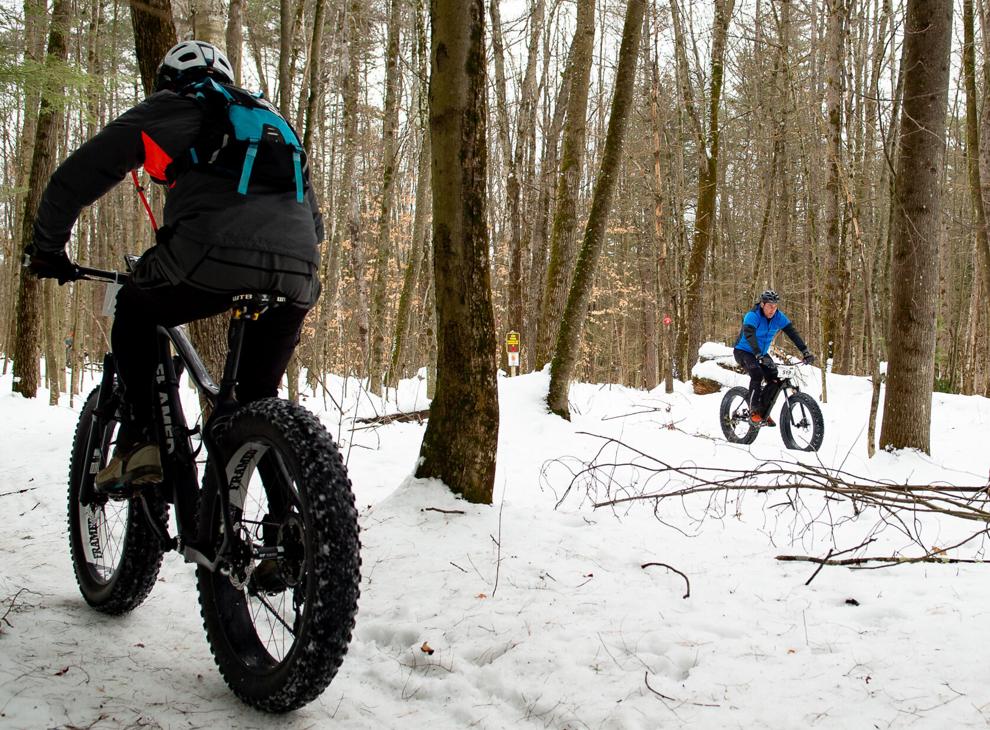 Underwood announced prizes in the pavilion as their supporters either huddled around a fire pit or cascaded down the sledding hill on their sleds.