Editor's Note: Carter County officials are seeking funding for a Tweetsie Trail expansion from Valley Forge to Hampton after the county was given a corridor of the former ET&WNC (Tweetsie) corridor in 2021. They hope to complete the scenic link — including reconstruction of an old rail bridge — while also funding major upgrades at the nearby Hampton Watershed mountain bike trail complex. They say the outdoor opportunities will draw tourists and new residents alike and that much of the county's economic future lies in such efforts.
CARTER COUNTY, Tenn. (WJHL) — Intrepid cyclists can already get the "Full Hampton experience" — riding the Doe River narrows from Valley Forge, crossing a crumbling bridge and navigating an old Tweetsie railroad tunnel to the Hampton side before hopping over to six miles of mountain biking trails at the Hampton Watershed.
Local leaders say the stunning scenery, historic sites and high-quality single-track trail system could become much more: a major draw for adventure tourism and remote workers, and an economic shot in the arm for a county that could use a few of those.
"We don't have a railroad, we don't have a four-lane, we don't have an interstate, so we've got to bounce back and look at what we can work off of, and that is our atmosphere," Mayor Patty Woodby told News Channel 11. "That is our natural assets … our lakes, our rivers, our streams, our trails."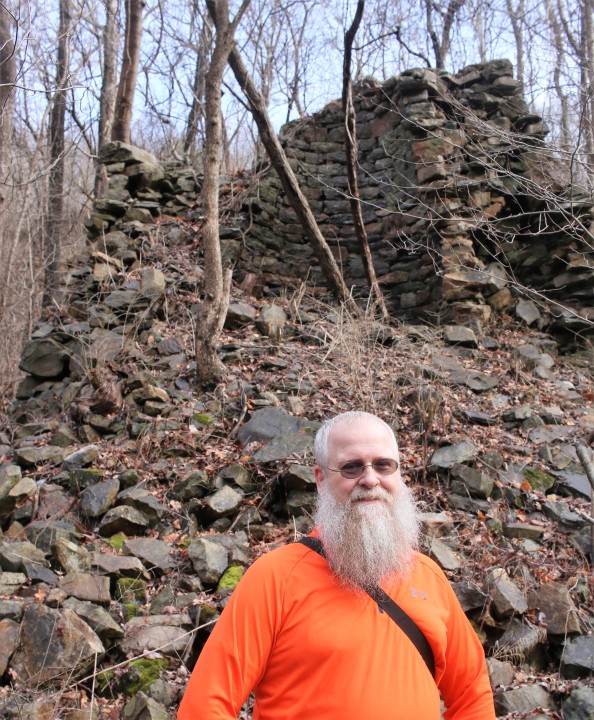 Extending the Tweetsie Trail into Carter County's more rugged areas has been a dream of some locals since before the current 10-mile route from Johnson City to Elizabethton's Stateline Road opened in 2014.
2021 brought a gift that set things up. The wealthy owner of several miles of the former Tweetsie railroad right of way deeded the land to the county. A long hoped-for Tweetsie Trail extension through pristine scenery was suddenly possible.
"There's a whole lot that has to go into it, but it's a worthwhile project because being able to connect Hampton Watershed Trails to Tannery Knobs (a bike park at the Johnson City end of the Tweetsie) is a pretty cool idea I think," County Commissioner Aaron Frazier said.
In fact, Frazier calls the prospect of not just a two-mile stretch from Mill Pond Road in Valley Forge to Hampton but also a two-mile link back to State Line Road and the trail's current terminus "completely realistic."
"It's one of those things that's plausible, but we'll find out whether it's possible or not," said Frazier, a leading advocate on the commission for investing in both the Tweetsie and the Hampton Watershed mountain biking complex.
"This is a huge piece of economic development for Carter County," Frazier said while standing below the unfinished extension with the remains of Valley Forge's original namesake forge behind him. "We don't have two flat acres to rub together so we might as well use the unflatness to make stuff for people to play on."
Making that stuff won't come cheap. All in costs — new bridge, new surface for the Tweetsie section and a bike pump track and skills park in Hampton — are $6 million or more.
In 2021, as county leaders began looking for funding, soliciting engineering plans and reaching out to City of Elizabethton leaders, mountain bike enthusiasts were working to expand an 18-year-old, three-trail system at the Hampton Watershed owned by the city of Elizabethton. Along with the dream of a Tweetsie trail extending from its current end on Hatcher Lane in Elizabethton all the way to Roan Mountain, a companion vision arose.
This crumbling old highway bridge is currently the only (and non-sanctioned) way to traverse the unfinished Tweetsie Trail extension between Valley Forge and Hampton. (WJHL photo)

The trail will feature its first tunnel if the extension is completed. (WJHL photo)

Mayor Patty Woodby said some intrepid bikers and walkers cross the bridge as is.
Fast forward less than two years and plans are drawn for a replacement rail bridge built for cyclists and walkers — a replica of the original.
"They said these abutments are great," Woodby said of engineering results. "All you gotta do is get this bridge back on here. The trails are pretty much there. There's not a lot of work to be done, grading, some gravel."
On the Tweetsie side, the bridge is indeed the big "get" cost-wise. The preferred option, re-establishing the structural steel "Howe" Truss bridge that once spanned the river, is estimated at $3.4 million. Another option is $3 million and using a reclaimed and relocated truss bridge from Wisconsin is $2.3 million.
"Repurposing the original bridge is a little bit more expensive but that's what looks the best and that's what would be really what makes it the Tweetsie Trail," Woodby said.
While a bridge is a necessity, the biggest proposed expenses at the Hampton Watershed system aren't critical.
Several miles of trail were added last year to the Hampton Watershed complex with county commission funding. Plans call for adding five more miles (cost $265,000) to create an 11-mile system with 1,200 feet of elevation gain — trail length and climbing that are music to serious mountain bikers' ears.
The bigger expense there is a bike pump track and skills park that together are in the $1.5 million range.
Grant applications are in, including a $1 million Appalachian Regional Commission (ARC) POWER grant, and Gov. Bill Lee has been asked to include up to $2 million in this year's Tennessee budget.
A $2.5 to $3 million bump could probably get the county to a bridge, the five miles of new mountain bike trails and grading of the Tweetsie extension.
But three Carter County natives including two with fiscal responsibilities— Woodby and Frazier — are convinced even greater investment would represent money well spent. Along with Wesley Bradley, the primary driver behind the trail extension, they say much of the county's future economic vitality and growth lies in funding this very different type of infrastructure.
"Getting this trail up and running would be a huge economic investment for Carter County," Woodby said. "You're going to have people commute in, spend money, enjoy our streams our rivers and our lakes and also enjoy riding the trail."
Woodby said a shift in people's settlement patterns that started during COVID-19 could play to Carter County's strengths.
"Remote workers … want to enjoy quality of life and that's what Carter County can offer. You know we don't have a lot of land, we don't have a lot of industry, but we can offer quality of life, for our locals, for our children and for our tourists that are coming in. We just have some of the most gorgeous scenery, from Roan Mountain to Watauga Lake to the Tweetsie Trail."
Bradley said the mountain biking complex has the potential to stand out in the region once the additional mileage goes in.
"There's something magical about when you get into double-digit (miles) in a trail system number that people will start traveling for mountain bike trail systems," said Bradley, who helped lead construction of two new trails last year that brought the watershed's total to six. The "Bee's Knees" trail brings riders to 600 feet elevation above the parking lot and "Stemwinder" is a machine-groomed descent that takes them flowingly back down.
"Anytime I see a trail system that's got 10, 12 miles at it, I want to check it out, especially if it's got a good reputation," Bradley said.
Bradley called the trail expansion, which would add two more loop trails and bring the park to 11 miles, "low hanging fruit" at an estimated $265,000.
"That gets us to the top of Cedar Mountain and basically adds two more loops above where we're at right now."
Those loops, splitting off the top of the Bee's Knees 600 feet in elevation above the parking lot, would be accompanied by a "big climb to the summit" that would top riders out 1,200 feet above the parking lot.
The elevation change of 1,200 feet is the icing on the cake, he said. Within about three hours of the Tri-Cities, only Sugar Mountain bike trails have a comparable elevation change – "and you have to pay to ride there."
The advocates for this investment have at least moral and operational support from the City of Elizabethton. Woodby and Frazier would like to see Elizabethton, where many of these visitors and new residents would contribute to the tax base, put some actual skin in the game.
As Bradley hoped to keep a contractor on site for the additional five miles last fall, the two governments couldn't come to a shared funding agreement. He said his group is hoping to pick up Phase II after the county learns about state funding and a $1 million Appalachian Regional Commission (ARC) grant it's applied for.
Woodby called Bradley an "absolutely wonderful guy" who has strong volunteer support from the Southern Off Road Biking Association (SORBA).
"His hunger for and passion for tourism in Carter County is absolutely wonderful. I couldn't say better things about SORBA. That is a team of people of people I am just very impressed with daily. They are going above and beyond in any spare time that they get."
But as they take occasional hikes past the remains of the historic forge from which Valley Forge takes its name, or venture across the old Highway bridge that can still get brave bikers or hikers to the Hampton side and back, the pair aren't resting.
"The only thing we're lacking to complete everything is just the funding," said Woodby, a Hampton native who has walked the unfinished extension with her son. "The design's there, the  individuals who are going to do the work are ready, so now we're just kind of holding off to see what happens with the grant and the governor before we start reaching into our local fund balance."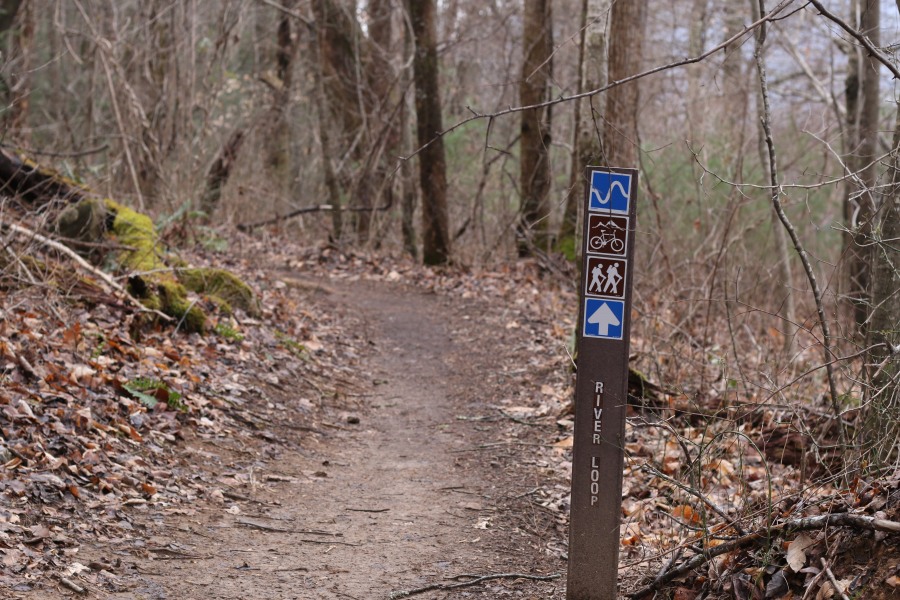 The current adventure begins with about three-quarters of a mile along an old highway roadbed. Depending on recent weather, the Doe either roars or burbles on the right and the old East Tennessee and Western North Carolina railbed sits above and on the left.
Early on, a short climb down toward the river reveals the largely intact remains of an old forge — the Valley Forge that processed both iron ore from the mountains near Cranberry, N.C. and manganese from a mine near where the Watershed trails are today.
"In due time, we would love to recreate the forge and have that there as just maybe a little destination with a picnic table, because it's right on the river," said Woodby, who didn't even know about it until her son took her there. "It's gorgeous. I mean that is a hidden gem back in there."
At their own risk, riders and hikers can cross the old highway bridge, which has some sections on either side where asphalt has collapsed. The trail then climbs to the level of the old railbed where the railroad bridge ended before going into a tunnel.
That tunnel cuts off a long horseshoe bend in the river, and on the other side, the Doe is on riders' and walkers' left. After passing a cataract coming down and into the river at "Tank Hollow," the right of way passes by several small privately owned fields and hits the pavement at Railroad Street, not even a mile-and-a-half from the Valley Forge parking.
Crossing U.S. Highway 19-E and winding over to First Avenue brings riders to the Hampton Trails parking lot. At the top, Bradley said, you can stop and see remnants of the defunct Cedar Hill manganese mine, whose product was forged at the Valley Forge.
The "Full Hampton" fully funded will benefit Carter County, Woodby, Frazier and Bradley all say.
"Outdoor recreation is industry unto itself and the abundance of natural resources we have we've just never tapped," Bradley said.
"In my travels, you go to places that have been doing this for 20 years and they're thriving little communities because of the outdoor recreation opportunities they have.
"We're sitting on an untapped gold mine."