Race Breakdown: With the racing now coming thick and fast from all over the globe the past few days (Tour Down Under, Benidorm CX World Cup, Vuelta a San Juan, Clàssica Comunitat Valenciana) it could be a little difficult to know exactly what to focus on and what it all meant.
– This article is an excerpt from the Beyond the Peloton newsletter. Sign up here for full access. –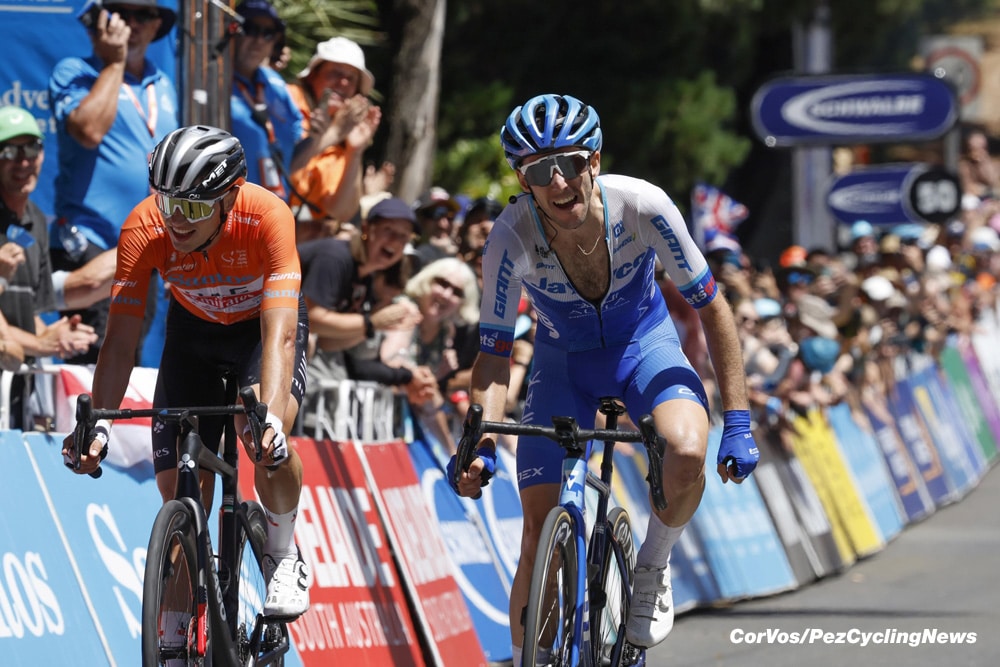 Final stage to Yates – Overall to Vine
So, since watching all of these races is a tall task for anyone who has a life, I've pulled out the main takeaways from the last few days of racing below:
Tour Down Under
Final Overall Podium
1) Jay Vine +0
2) Simon Yates +11
3) Pello Bilbao +27
Stage 4
77km: As we saw previously in the week, the peloton was splitting up in the crosswinds a long way from the finish line. With sprinters like Phil Bauhus and Kaden Groves stuck in the second group, an all-out all-day pursuit was created by the teams trying to get them off the back.
52km: The chase group was able to keep the lead peloton in their sights, but couldn't close the gap despite being stuck at an excruciatingly close distance. This pursuit created an extremely hard pace and sapped the legs of the top sprinters in the front group.
200m: When they got to the line less than hours after the start, we see the fatigue in the group when Bryan Coquard launches his sprint incredibly early on the slightly uphill finishing ramp and goes completely unmarked up the left side of the road.
Finish: After getting the early gap, nobody comes close to shutting down the move and Coquard is able to grab the first WorldTour win of his 10-year career.
Stage 5
1.8km: On the final stage, after another day of hard racing, Simon Yates, who is trailing Jay Vine for the overall lead by 15 seconds, attacks on the final climb to the finish line. Yates immediately gets a gap and is marked closely by Ben O'Connor, but, Vine, sitting in 2nd wheel while his UAE teammate is setting pace, doesn't immediately respond, preferring instead to stay with his teammate.
1.7km: However, it takes Vine just a few moments to realize that Yates presents a real danger to his potential overall title and he somewhat easily joins the two leaders shortly after.
Finish: Yates shows his superior racecraft by besting Vine after the race leader opened up his sprint too early. The win gives Yates something to show for his great performances all week and the second place gives Vine the overall title and the first stage race win of his career. He also becomes the first rider to ever win the race overall without winning a stage along the way.
Key Takeaways #1-4:
1) The TDU reminded us just how much top-level pro cycling has changed
The extremely difficult and aggressive racing after the TDU's restart after a two-year layoff was a stark reminder of just how much more turbo-charged cycling has become in the years since COVID stalled the sport for a few months.

It seems clearer than ever that at the WorldTour level, gone are the days riding along easily in January waiting for the few fit riders to duke it out in the sprint and simply checking a box at a race top teams are required to attend. Instead, we are seeing riders come to these races fitter than ever and ready to race from the gun.

Vine's overall title without a single stage win underlines just how difficult the once-tranquillo race has become.
In an event that is almost always decided by time bonuses acquired in the sprint finishes and a handful of 'on-road' seconds gleaned from a single uphill finish, Vine wedged open time gaps far from the finish line due to the incredibly hard pace his UAE team set earlier in the stage.

Additionally, while it used to be a bad sign for riders to come out and flash flying form in January, it now appears that not only can the top riders stay race fit nearly year-round, but that those who don't can struggle to get back up to speed in time for their major objectives (i.e. Richard Carapaz coming into the 2022 season off-the-pace and then struggling to hit his top form in May at the Giro d'Italia).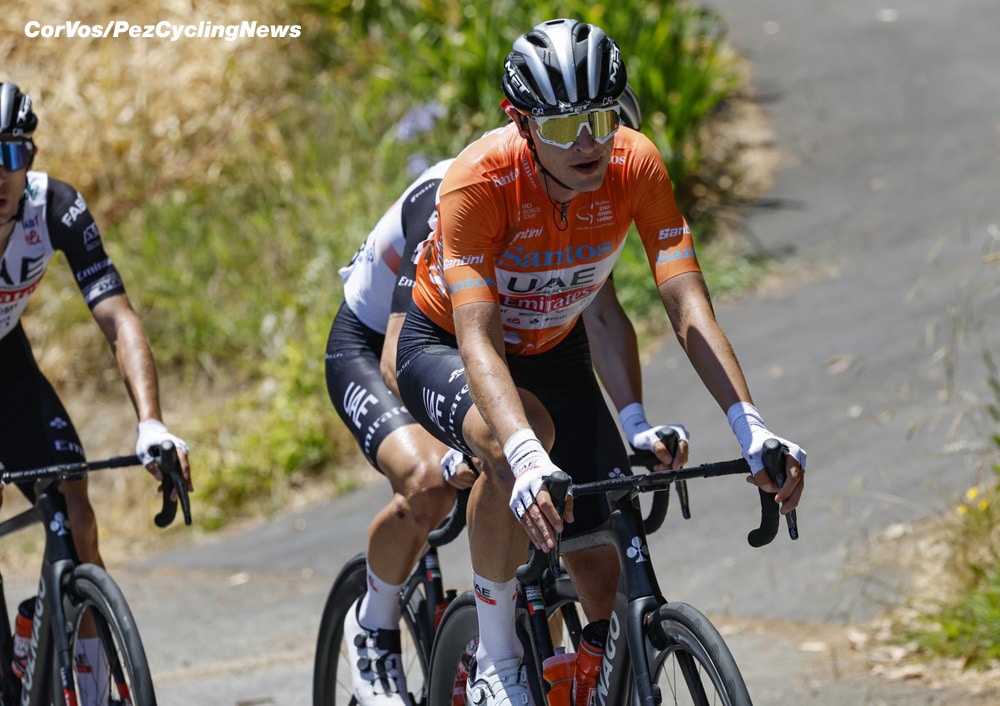 UAE ace Vine
2) UAE has found yet another ace with Jay Vine
Despite having the world's top rider and best stage race, Tadej Pogačar, along with one of the hottest up-and-comers in Juan Ayuso and solid second-option João Almeida, UAE now appears to have found yet another grand tour GC option in Jay Vine, a 27-year-old rider who hadn't raced at a top level until the 2021 season.
The most impressive piece of Vine's overall win was that it was due to the time trial, where he took 12 seconds from Yates (one more than his eventual overall victory).

Combined with his recent Australian TT national championships victory, Vine is showing he has added an increasingly valuable skill over the off-season.

This is an impressive off-season acquisition by the aspiration outfit and shows their ambitions about bulking up their roster in an attempt to match Jumbo-Visma are paying off.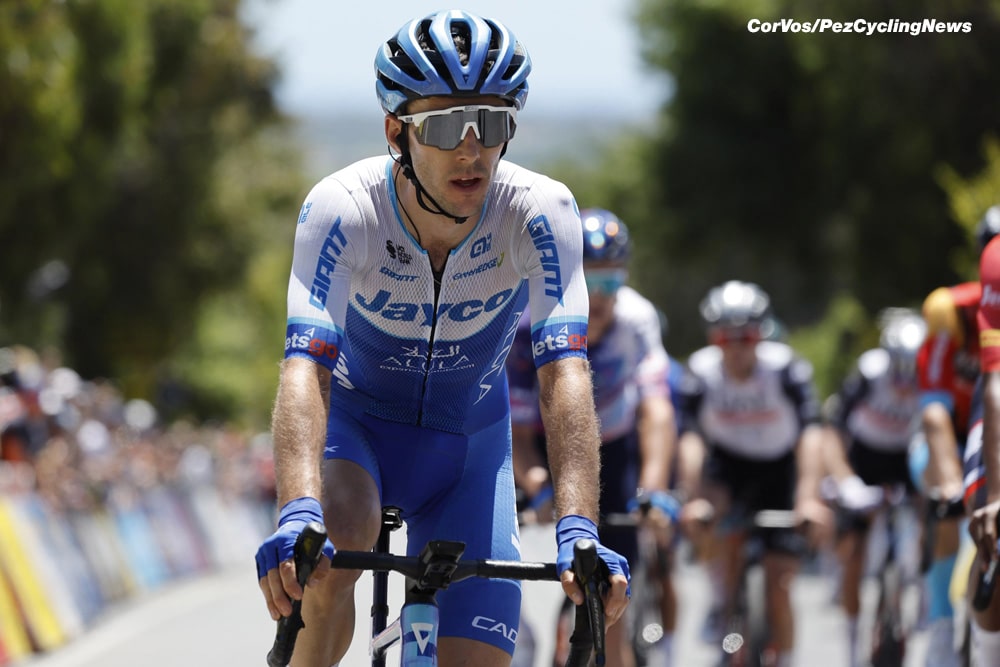 Yates is flying
3) Simon Yates is flying and Jayco AlUla looks ready to get back on track after a poor 2022
After a frustrating 2022 season, Simon Yates and his Jayco AlUla team are already off to a hot start in 2023 and appear ready to hit their top objectives in 2023.
He might not have come away with the overall win, but Yates will take solace in the fact that he actually took time on Vine on the road stages and came close to winning a stage race on a course that didn't suit him.
Add in the fact that Michael Matthews, who rode well all week but was out of overall contention due to an ill-timed dropped chain, is back to best, and Jayco will feel good about how their season has started.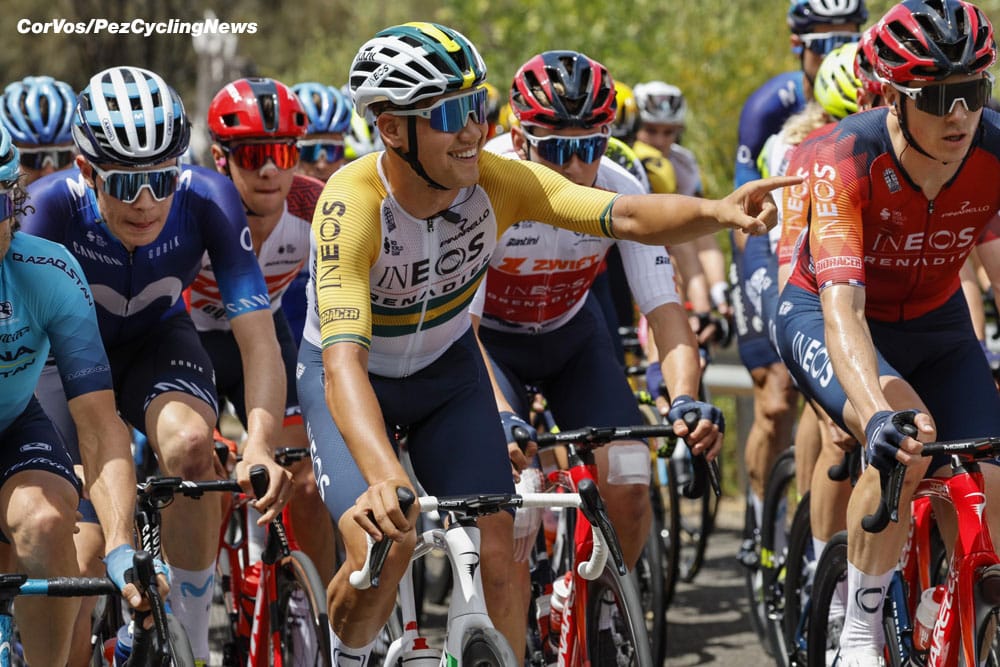 What were Ineos doing?
4) Ineos continues to appear disjointed
Despite coming into the race with the freshly (double) crowned Australian road race champion Luke Plapp, pre-race overall favorite Ethan Hayter, and young American prodigy Magnus Sheffield, the team never appeared ready and willing to challenge for either overall, or even stage wins, at any point past the opening prologue, when Sheffield took second.
More concerning than the lack of results was that they appeared to fall into the 'free-jazz' racing style where the team appears disjointed and every rider appears to be riding for themselves which has recently become their calling card.
While a poor Tour Down Under isn't a disaster and won't sink the ship, this is something to keep an eye on as the season progresses, especially since the roster is largely made up of budding young stars who will all want to race for their own results.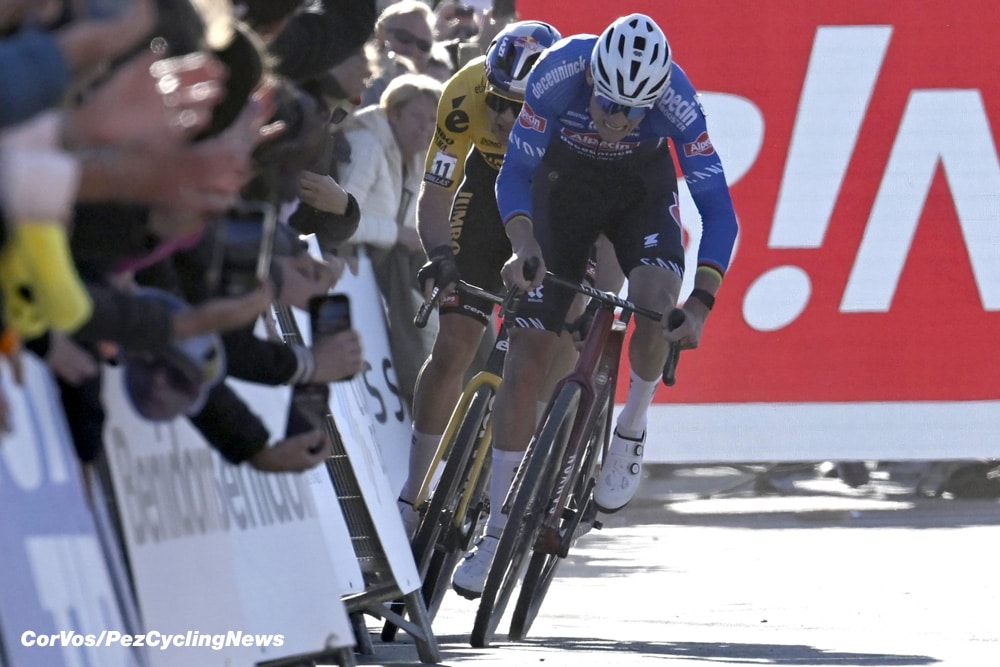 The battle is on for the cross World champs
Benidorm CX
1) Mathieu van der Poel +0
2) Wout van Aert +0
3) Eli Iserbyt +9
Lap 4: Mid-way through the almost absurdly fast course, Mathieu van der Poel and Wout van Aert are stuck in a barely-controlled high-speed pursuit of one another at the front of the race.
Final lap: The fast pace has allowed Eli Iserbyt and Laurens Sweeck to stay with the leaders (but, notably not Tom Pidcock), but when we see Van Aert fly into a corner and overtake Van der Poel we know that this is clearly a race between the two big stars.
Later in the lap, Van der Poel repays the favor with a thrilling downhill overtake of Van Aert and all-but-wins the race when he locks his rival out of position at the right turn at the bottom of the hill. With few places to overtake between this and the finish, Van der Poel was able to hold off Van Aert for a much-needed win.
Key Takeaways #5-7:
5) Mathieu van der Poel is back
After a short training block, the Dutch star looks like he has, at least for now, solved his nagging back issue and is back to his best and is ready for the upcoming Cyclocross World Championships, and more importantly, the road racing season.

Despite how good he looked, one wonders if he was assisted by the dry and fast course, which required less torque from his ailing back. We will know for sure how good Van der Poel is doing when we see him back on a muddy, more traditional course.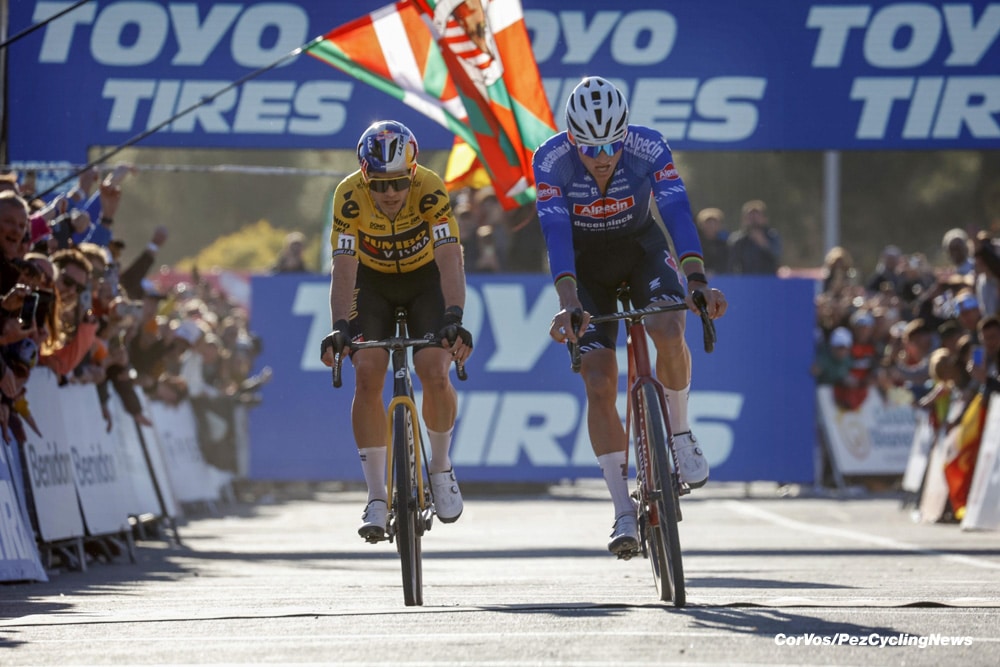 Fast and dry in Benidorm
6) We are heading towards the thrilling showdown at the World Championships
Considering the level Van Aert and Van der Poel were at while duking it out over the weekend, we should be in for a treat when the two riders meet again in two weeks' time to contest the World Title in Hoogerheide.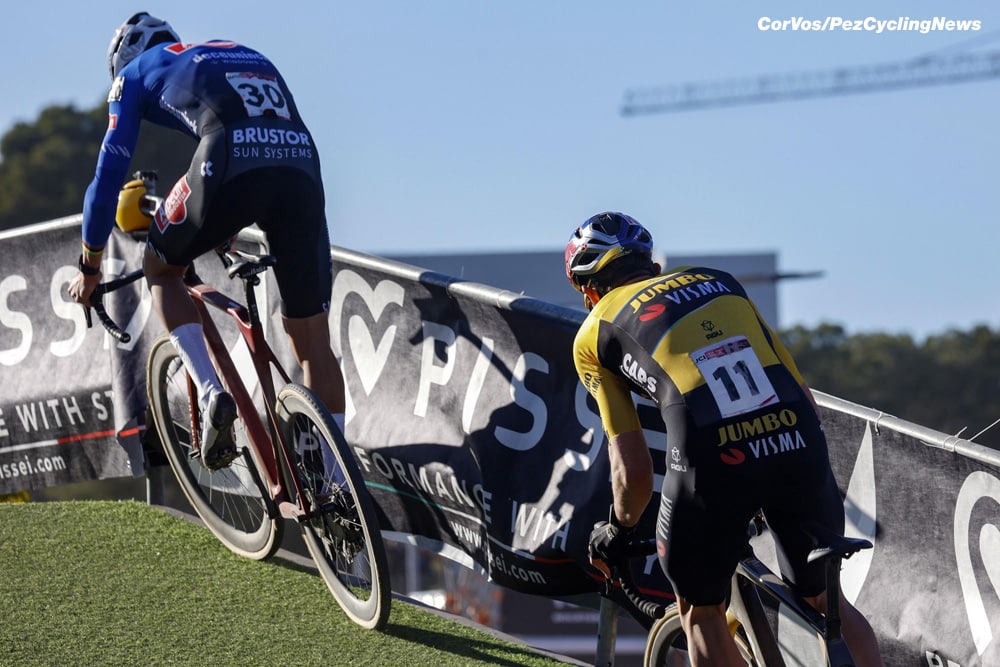 Van Aert and Van der Poel duking it out
7) Tom Pidcock is struggling
Playing off the slightly-disappointing Ineos theme from the Tour Down Under, the team's big star, and reigning Cyclocross World Champion, failed to mount the same bounce-back that we saw from Van der Poel.
Considering how off-his-best he has looked since completing the Tour de France last July (his first grand tour), this regression is something to keep an eye on as we head into the road season.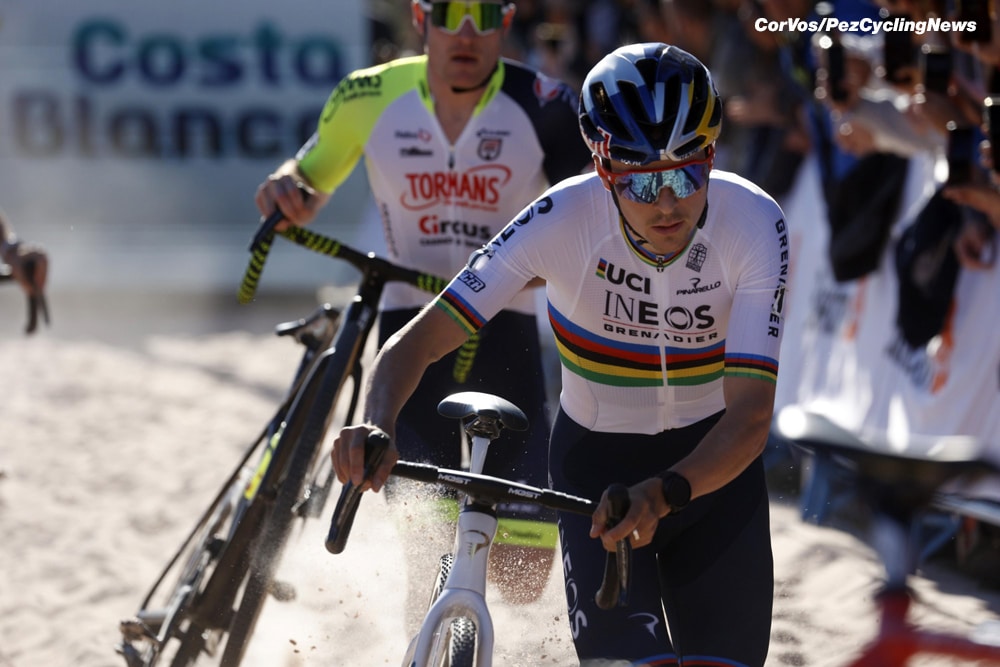 Pidcock in struggling?
Clàssica Comunitat Valenciana
1) Arnaud de Lie +0
2) Jenthe Biermans +0
3) Edvald Boasson Hagen +0
Finish: Arnaud De Lie smokes Jenthe Biermans and Edvald Boasson Hagen in a chaotic sprint to win the first European professional race of the 2023 season.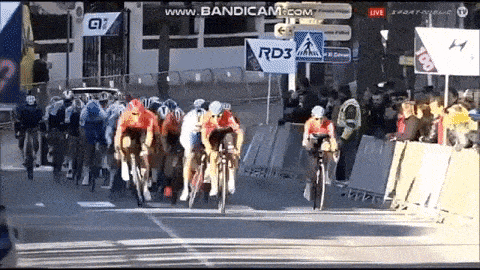 Key Takeaway #8:
8) De Lie is a superstar in the making and will be a force in 2023 at major races
De Lie, at just 20 years old and entering his second professional season has a total of 10 pro wins.
Outside of being able to win bunch sprints, De Lie has proven he is a surprisingly versatile rider who can win over a variety of terrain.
By showing skill and form this advanced at this young are, De Lie is telling us that he could be a Tom Boonen-esque sprinter/classics crossover star in the years to come.

The new boy on the block – Arnaud De Lie
# Spencer Martin is the author of the cycling-analysis newsletter Beyond the Peloton that breaks down the nuances of each race and answers big picture questions surrounding team and rider performance. Sign up now to get full access to all the available content and race breakdowns. #