It's a new year and with it come new bikes, teams and races – all good.  Just as the calendar turned to 2023 the German based Team DSM announced a new partnership with Scott Bikes. Here's a close-up look of what the team's Foil RC aero road bike looks like that's driven by Shimano Dura Ace components and wheels mounted with Vittoria tires.
Press Release
SCOTT renews partnership with Team DSM for a further two years. SCOTT will continue to support the WorldTour team as official supplier of premium bikes and high-performance helmets. Syncros, part of the SCOTT Sports group, will grow their partnership as bike components sponsor to be official saddle supplier for Team DSM.
SCOTT has been working with Team DSM since 2021 and in this time, has celebrated significant results with the team. Team DSM were integral to the development of the all-new Foil RC, which the riders first raced in 2022. The team has since gone on to huge successes, including Grand Tour stage wins, and wearing the first yellow jersey at the inaugural Tour de France Femmes.
"Team DSM continue to show great success as a World Tour team and are an outstanding partner for SCOTT. The team, with its distinguishing Keep Challenging philosophy, fits seamlessly with our passion for innovation, technology, and design. The Team is driven by the same high performance goals as we are at SCOTT," comments Pascal Ducrot, Vice President, SCOTT Sports.
"We share a passion to make a difference in professional road cycling. SCOTT has an outstanding track record in developing high performance racing bikes. With their recent introduction of the all-new Foil RC, SCOTT has once again lived up to this reputation. We are thrilled we can continue working with SCOTT and their industry leading engineering team in the coming years," adds Iwan Spekenbrink, CEO, Team DSM.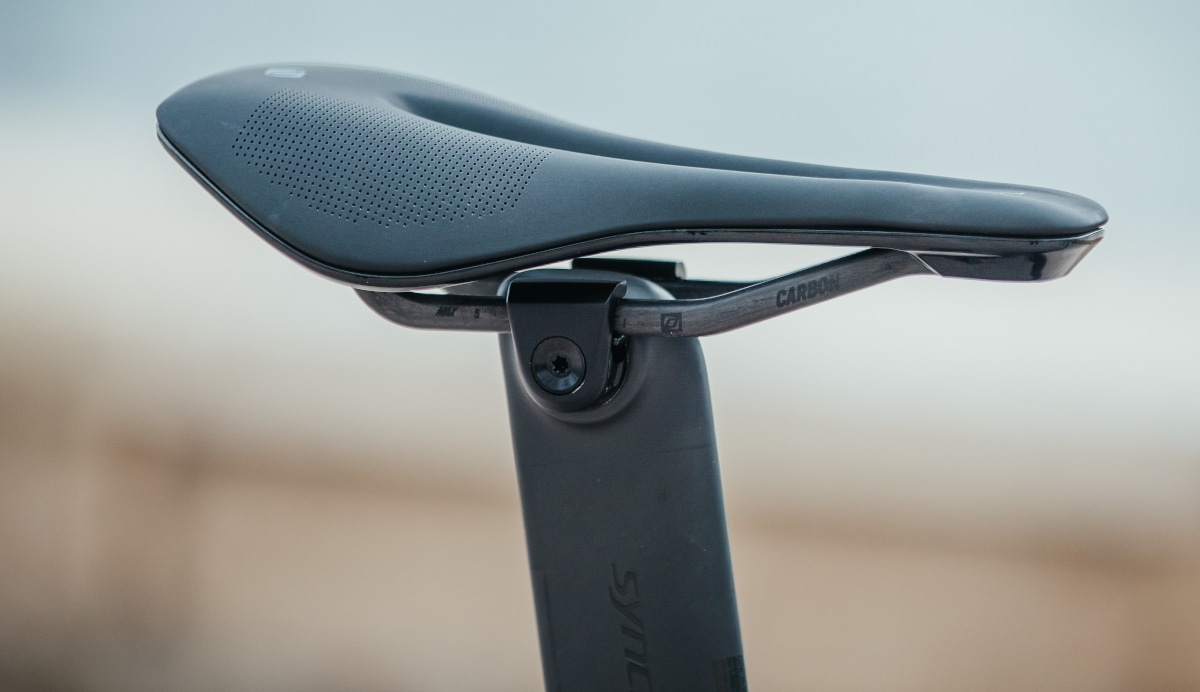 Since 2021, Syncros have supplied bike components, including cockpits and seatposts, to Team DSM, and the partnership now grows to include saddles. The partnership signifies Syncros' commitment to working with riders at WorldTour level, with Team DSM giving the ideal platform to showcase the performance of Syncros products to the world of cycling.
"We are delighted that the partnership continues to grow as we today announce our extended sponsorship with Syncros also. I look forward to the future, as the team goes from strength to strength, and to the continued impact we can bring together to the World Tour and to the greater cycling industry as a whole," comments Pascal Ducrot, Vice President, SCOTT Sports.
As the components will be relied on by riders throughout the race season, the technology and biomechanic expertise of Syncros was carefully selected by Team DSM's performance experts. Together with German bikefit experts Gebiomized, Syncros engineers used extensive analysis to offer a range of saddles that optimize body fit dependent on a rider's flexibility and preference, to ensure the highest level of performance for the team.
Narelle Neumann, Head of Science, Team DSM adds, "Syncros has always been a front runner of introducing new technology and they have impressed us a lot with their aerodynamic cockpits and high-quality seat posts during recent seasons. We are confident the Syncros components and products will give us a competitive edge for the coming seasons, and we are absolutely looking forward to start racing with their range of performance saddles."
For the coming race season, Team DSM's Men's, Women's and Development programs will race and train with the Foil RC and Plasma models. Furthermore, the Team will use the SCOTT Cadence, Centric and Split helmets and Syncros Tofino, Savona, and Belcarra saddles.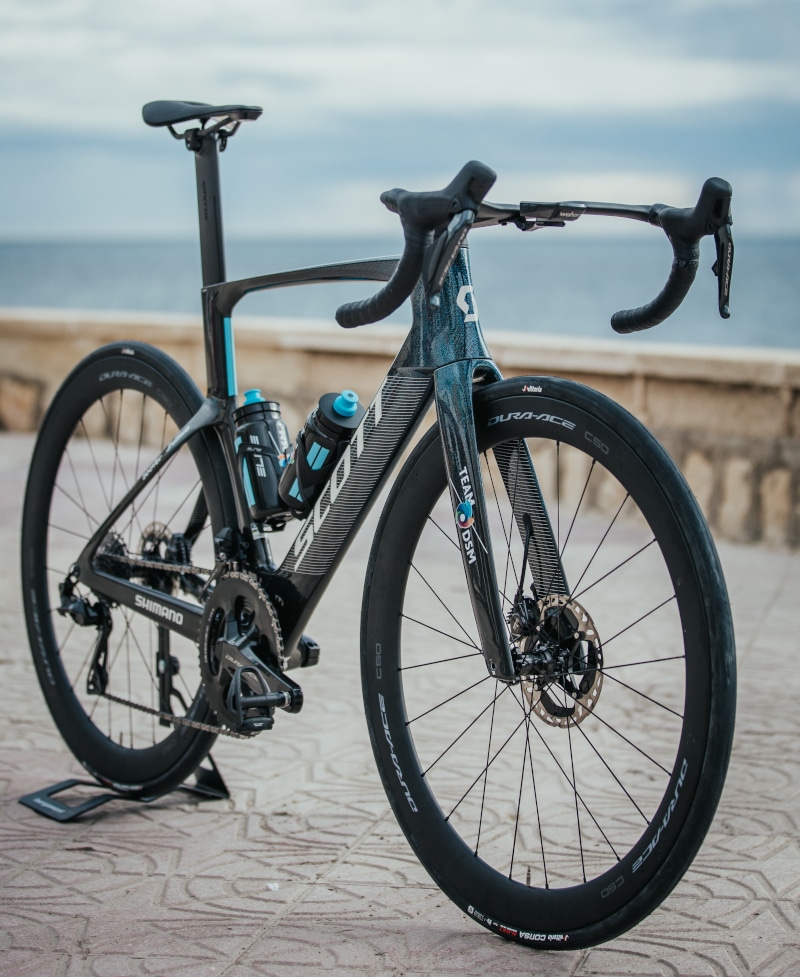 Top photo: Team DSM/Romain Combaud