Mechanical vs electronic groupsets, the growing ubiquity of integrated cockpits, tubeless tyres and the validity (or not) of hookless rims – we may be into a new year, but some of the most controversial topics in road tech are still set to dominate headlines and cycling club group chats in 2023.
Following hot on the heels of our MTB team's tech predictions, it's time for our road experts to weigh in with the trends that will define skinny-tyred bikes this year.
If these predictions are anything to go by, it's going to be a red-hot year for groupsets at both ends of the price spectrum, we could see a challenger brand emerge at the Tour de France and aerodynamic know-how will continue to evolve apace.
You can listen to the thoughts of Warren, Liam, Ash and Simon in the podcast below – or read on for more.
Warren Rossiter | Senior technical editor
Electronic groupsets will spread further down the food chain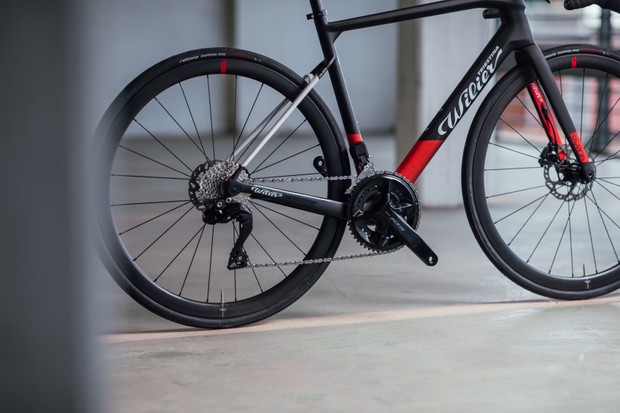 There's no doubt that 105 Di2 has pushed up the price of Shimano's third-tier groupset but, with the proliferation of electronic drivetrains, some bike brands will look capitalise with relative bargains.

Wilier
Electronic groupsets have for the most part been reserved for only elite-priced bikes.
However, Shimano brought us 105 Di2 in 2022 and, while it's nigh-on twice the price of 105 mechanical, it can be found on bikes from around £2,299 (the Dolan RDX, if you were wondering), so it's much better value on complete bikes than as an aftermarket upgrade. 
SRAM, meanwhile, set a precedent with a huge price reduction on Force AXS after it had been on the market for a year or so.
If it does the same with Rival AXS – a groupset that's already the most affordable electronic drivetrain on the market – that will bring the tech down to a lower level again.
We're not talking bargain-basement prices by any means but, longer term, the proliferation of electronic groupsets should, in theory, result in a reduced outlay as the tech takes hold on mid-range machines.
I wouldn't even put it beyond SRAM to bring eTap down to the fourth step on its groupset ladder.
Apex eTap AXS, anyone?
Aero road bikes will make a comeback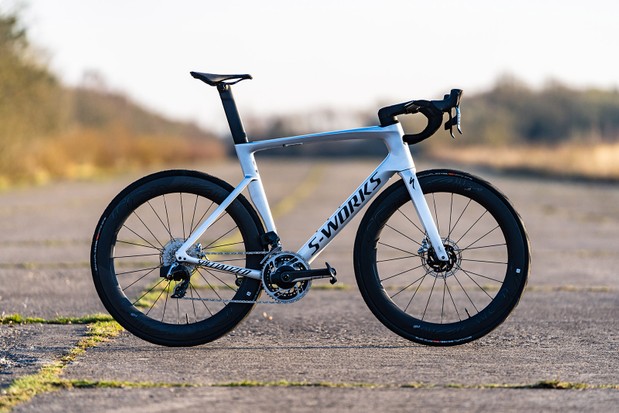 A return of the Specialized Venge would undoubtedly be one of the biggest tech stories of the year.

Tom Wragg
Aero road bikes have evolved significantly over the last few years, with a coming together of the aero and lightweight categories.
Specialized mashed up the aero Venge and the Tarmac for the SL7, Giant put the Propel on a diet, and even Cervélo – among the pioneers of aero bikes – simplified the S5. 
Now, with a little relaxation of the UCI's rules, I bet there are a few aero designers chomping at the bit to get back to pushing watt-saving boundaries. 
Maybe a return of the Venge isn't out of the question, and Cannondale could update the SystemSix to make it even more slippery than it is now.
Integration will become (even more) the norm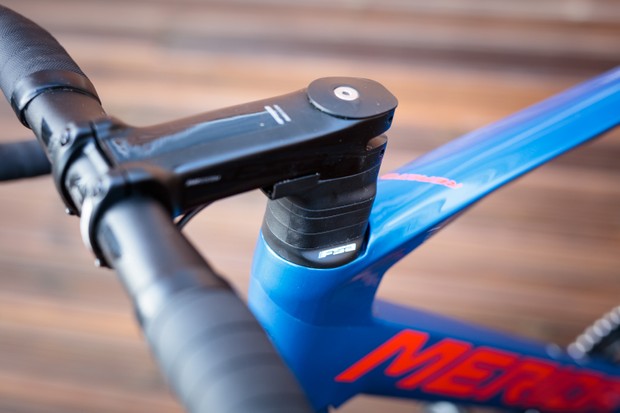 FSA's ACR system runs cables and hydraulic hoses internally. Expect to see integration even more in 2023.

Simon Bromley / Immediate Media
Love it or loathe it, the integration of cockpits into complete bike designs is the go-to for mid-to-high-end bikes. 
With the total blanket of disc brakes on road bikes now, and both Shimano and SRAM having wireless shifting of sorts, hiding hydraulic hoses is where it's at. 
You don't have to develop your own complex system either (anyone remember how wild the Specialized Venge Vias was?), with brands such as FSA (with its ACR cable-routing system) and Deda (with DCR) offering off-the-peg internal solutions that are already in use by the likes of Merida and Wilier.
Whether all of this integration works for everyone is another question altogether.
Endurance bikes split into two categories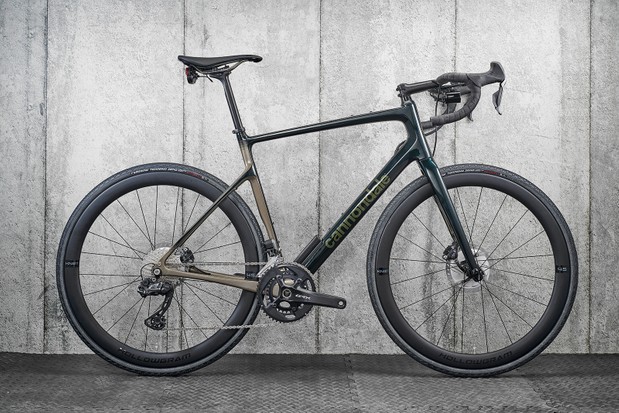 The latest Cannondale Synapse is a bike that's all about usability for everyday riders, rather than the lofty whims of professionals. Is this a new direction for endurance bikes?

Dave Caudery / Our Media
While I really don't want yet another genre of bike to confuse riders and testers alike, endurance bikes are already showing signs of splintering, with racy endurance machines in one corner and sportive-style or all-road-inspired bikes in the other.
Let's take some of the biggest hitters on the market right now. Giant's Defy remains a classic endurance platform. It's light, agile and comfortable – all the things that make a classic endurance bike great – but surely a new Defy is due soon, so it'll be interesting to see which direction it goes in next.
Elsewhere, the new Trek Domane has gone on a diet and returned to its Classics racing roots. On the flipside, Cannondale's revamped Synapse all but ignored racing (the early models on launch didn't even have UCI certification), with big tyre clearances and integrated tech – lights and a radar no less.
The Synapse is is an endurance bike capable of light gravel work and built for real-world riders, not the racers who used to flirt with endurance bikes in the Spring Classics.
Back to new launches and it'll be intriguing to see where Specialized goes with the Roubaix, given the brand already has two distinct types of gravel bike: the super-light (and super-expensive) Crux and the more rugged and versatile Diverge, with its Future Shock suspension.
Where does a bike like the Roubaix fit into the endurance mix in 2023?
Liam Cahill | Road and gravel video presenter
High-end tan-wall road tubeless tyres play nice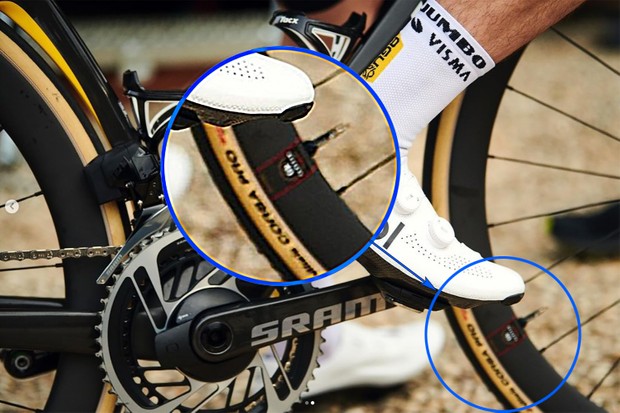 We spotted the Vittoria Corsa Pro tyres on Team Jumbo-Visma's 2023 bike – and Liam can't wait to find out more.

Team Jumbo-Visma
I like tubeless tyres because they're fast.
I like proper tan walls because they're pretty.
I like high TPI cotton tyres because they ride beautifully.
The problem has always been making those cotton sidewalls able to hold air. That's why tubeless tyres are mostly of the vulcanised variety.
That may be changing, though. Challenge has its unfortunately named HTLR line and we've just seen the new Vittoria Corsa Pro tyres appear on Jumbo-Visma's 2023 race bikes.
I predict 2023 is the year in which more brands manage to combine the beauty of a real cotton side-wall, with the ride quality of a high TPI casing and the speed benefits of tubeless.
Classified wins at the Tour de France and takes over the world
Classified's Powershift gear hub is concealed in the rear wheel. Will it hit the big time in 2023?

Storck
Team Uno-X has been granted a wildcard entry for the 2023 Tour de France. We've seen its riders using the Classified PowerShift Hub system in smaller races as a test run and I think the team will use it in the biggest race of the year.
When I was at the Critérium du Dauphiné last year, one of the team's mechanics was a lovely chatty chap, who said the intention was to use the system in bigger races.
This, unsurprisingly, would be a huge development; firstly, given the dominance of Shimano (plus SRAM and Campagnolo), and secondly because it'd mark a complete rethink of derailleur gears in pro cycling.
As for the team's Tour wildcard, boss Jens Haugland went on the Lanterne Rouge podcast recently and said they wouldn't simply be looking to fill the day's doomed breakaway.
With the quality of its riders and that approach to targeted stage hunting, I think Team Uno-X will net a stage win. Classified will be the reason and world domination will surely follow. Maybe.
Ashley Quinlan | Senior road technical editor
Shimano Tiagra becomes the new 105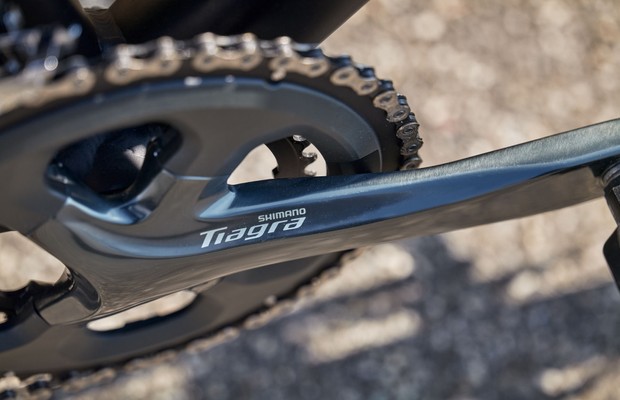 Can a revamped Shimano Tiagra mechanical groupset fill the void left by mechanical 105?

Tino Pohlmann
Time was that you could buy a bike for £1,500 and get yourself a very good, Shimano 105-equipped carbon performance machine.  
With growing economic pressures and continuing supply stresses, I expect to see more enthusiasts 'dipping' to Tiagra in Shimano's road groupset hierarchy, especially if (as I hope) it gets updated this year. 
105 Di2 is undoubtedly expensive. Warren has already touched upon its improved value on complete bikes, but I'm testing the groupset now and it's still a shedload of money to part with (£1,730 / $1,890 / €1,869 for the groupset). 
Plus, at the time of writing (and despite rumours and leaks), there's still no confirmed mechanical 105 12-speed groupset in sight.
For a long time, 105 has been considered the best bang-for-buck performance road groupset, but Tiagra could well become this with some smart updating.
Unless you count the now-aged – albeit still very good – 105 R7000 groupset, there's an 11-speed gap in the latest generation of Shimano road groupsets. Assuming Shimano doesn't jump Tiagra, which is currently 10-speed, straight to 12-speed, then there's nothing wrong with an 11-speed groupset anyway.
There will be those who don't mind running a good-quality mechanical groupset. I certainly don't. 
If Liam's prediction of a 12-speed 105 mechanical groupset comes true (and I agree with it) then that'll be the flagship mechanical gearset Shimano offers. 
11-speed Tiagra suddenly starts to look like the new performance entry point, and an appealing one at that if it can be had for a competitive price.
Hookless wheels are taking over and there's nothing you can do about it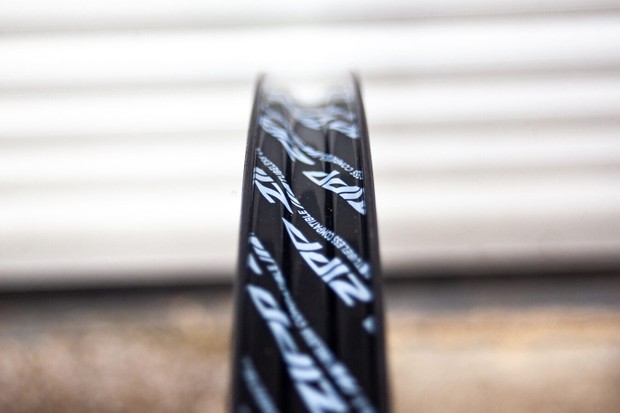 Hookless rims are here to stay.

Warren Rossiter / Our Media
I suspect that by the year's end, we'll see a greater proportion of hookless rims in the world. 
Although I still like to ride clincher setups where possible, for practical reasons, there's no doubt that hookless – and the linked growth of tubeless tyres – is continuing apace.
The line from wheel brands is that hookless rims are cheaper and take less material to produce, with Zipp a notable example of a brand passing on some of those cost savings to the customer. They are theoretically lighter, too.
I'm sure there will be claims of performance gains in terms of aerodynamics, too, even if we're in the territory of hyperbolic fractions of a margin anyway.
Simon von Bromley | Senior technical writer
The way we think about aerodynamics in cycling will shift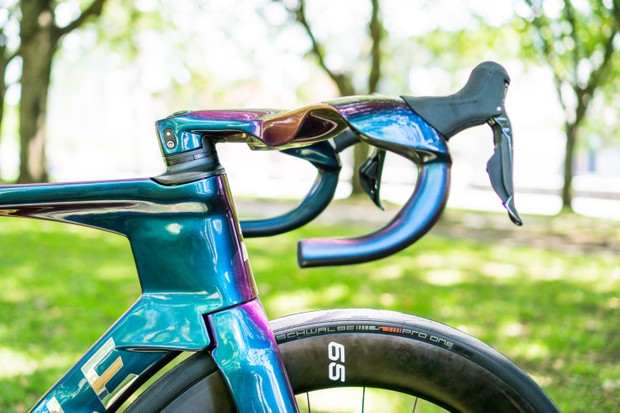 The Ribble Ultra SL R, which features a handlebar shaped to smooth airflow, represents a new wave of aero thinking.

Simon Bromley / Immediate Media
This year could see a wider move away from simple streamlining to a more holistic approach to aerodynamics, which considers the rider and bike as part of one system.
Until recently, bike and component manufacturers often sought to improve the aerodynamic performance of things in isolation, without much consideration for the knock-on effects on other parts or the rider.
But the past few years have seen a few innovative brands take radically different approaches without falling foul of any beady-eyed UCI commissaires.
The Hope/Lotus HB.T has its cavernously wide fork and seatstays, for example, while the Ribble Ultra SL R has its bulbous Ultra handlebar and aggressively profiled frameset.
Specialized and Kask both had sponsored riders in unusually large helmets at the 2022 Tour de France, while the infamous POC Tempor time trial helmet also remains steadfastly popular at the pointy end of the sport (a number of riders were sporting unbranded versions at the 2022 UCI Track World Championships).
All of these are, as far as we can tell, intended to work with the rider to reduce the overall aerodynamic drag by manipulating the airflow over the entire system.
My aero bet for the year? We'll see much more of this in 2023.
It's often asked whether we've reached 'peak bike' within the current UCI technical regulations, but I think there's plenty of room left to play in and I hope some pioneering brands take advantage of it.
Aero sensors still won't be the new power meters
Aero sensors are likely to remain on the sidelines in 2023, according to Simon.

Oli Woodman / Immediate Media
On-bike aerodynamic sensors, which promise a live display of your CdA (Coefficient of Aerodynamic drag), have promised to be "the next big thing" for around five years now.
With a growing number of brands either having devices already available on the market (such as the Notio Konect and Velocomp AeroPod), or in the process of developing a product (BodyRocket and AeroSensor), it's tempting to wonder whether 2023 could be the year things come good and the power to reduce drag is finally democratised.
Much to my dismay, however, I don't think it will be.
Aerodynamics is complicated and measuring a rider's real-time drag isn't a simple matter because there are so many variables at play (the rider, the weather, traffic, drivetrain friction, rolling resistance, etc.).
It's not that these devices don't work as advertised, it's that using them is complicated and time-consuming.
They typically require calibration rides, a wind- and traffic-free environment to test in, and a rigorous test protocol (and positions or kit that you want to test). You also need an understanding of how to interpret the results and what to do with that information.
Power meters, in contrast, are relatively simple to use. How hard are you pushing the pedals? Here's the answer (+/- 1 per cent). Sure, there's more to it once you get underneath the surface, but the tech in itself is pretty straightforward.
Watts are also a currency many cyclists are familiar with – if the number is bigger, that's usually good, and vice versa.
I would, of course, love to be wrong. Sadly, though, this measurement revolution still feels some way off.