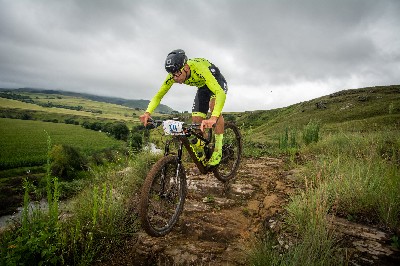 Attention mountain bike racers from far and wide, entries for the 2023 Euro Steel Drak Descent are open.
Team PYGA Euro Steel will once again be present at the start line when they use the popular Southern Drakensberg race from January 28-29 as a springboard for another exciting year of racing.
Last year's race became a lucrative scouting mission for Africa's MTB team as they roped in talented young Underberg local Michael Foster into their ranks after he won the Drak Descent.
Foster's career has gone from strength to strength with the team and he recently won the 947 Ride Joburg MTB event where he beat some of the country's best for the title.
One of those riders was his PYGA Euro Steel team-mate Phillip Buys who had a stellar 2022 with two national titles in the marathon and cross country disciplines.
Heading into 2023 Buys understands the importance of a race like the Drak Descent as they build to another exciting year in the saddle.
"We will be looking to get the whole team to the Drakensberg for the Drak Descent and it's always a great way for us to reconnect with our sponsors, but also get our racing going for the year," Buys said.
"It's a race we look forward to coming down and taking part in as it's a good hit-out as part of our Epic preparation."
Last year, Buys finished in second place behind Foster and the current SA champion is eager to see how his new young team-mate goes in 2023.
"Michael won the Drak Descent last year and we got him involved in the team at an academy level, but he has proven himself well this year and we are eager to see him grow.
"It's going to be an exciting year and I'm feeling good and fresh going into it."
To enter or find out more about the Euro Steel Drak Descent, visit https://drakdescent.co.za/
HAVE YOUR SAY
Like the South Coast Herald's Facebook page, follow us on Twitter and Instagram