PETALING JAYA: Call it a New Year's wish as track cycling coach John Beasley hopes to see one velodrome built in every state before he hands over the rein to another person.
The long-serving Australian has been settling down nicely in Malaysia but he is anxious that one of his mission is still unsettled.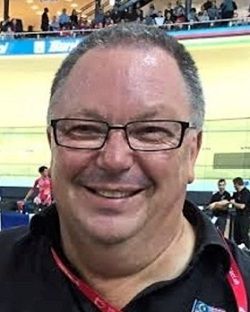 John Beasley wants similar facilities built throughout the nation to improve the standard of the sport.
He hopes there will be enough willpower among the interested stakeholders to make his vision come to fruition.
"I've been coaching the Malaysian team for so long and I think what disappoints me the most is to see some states still without velodromes.
"We only have one or two properly functioning velodrome in the country (referring to the National Velodrome in Nilai and also the Johor Velodrome in Nusajaya).
"In every Sukma (Malaysia Games), there will be a new stadium or a new swimming pool built instead … but which sport is capable of contributing medals at the Olympics?
"I believe having a new velodrome will not cost too much as a basic one will do. The cyclists can train and race at the same time.
"I hope the sports officials in the various states realise that Malaysian cyclists have showed they are capable of fighting for medals on the Olympics and world stage.
"In 2016, we got the Olympics bronze medal and four years later, Malaysia had the silver medal.
"There are more Olympics events where we have a chance to get medals compared to other sports with the right planning and focus.
"Putting up a basic velodrome in every state can help the sport grow.
"We have the talents but the cyclists lacked the competition," said Beasley, who is particularly excited over the upcoming Yayasan Sime Darby Track series (YSDTS).
The YSDTS, a RM2.7mil collaboration between Yayasan Sime Darby (YSD) and SportExcel, will see the establishment of a series of track cycling competitions.
There will be a total of 52 races – 14 this year, 18 in the second year and 20 in the third year.
The races will be for male and female riders in age groups of Under-15, Under-17, Under-19 and Above-19.
"This will help pave the way for junior cyclists' development and provide a new avenue for national talent scouting.
"I believe there will be more quality cyclists for Malaysia at the end."