Jonathan Ramnanansingh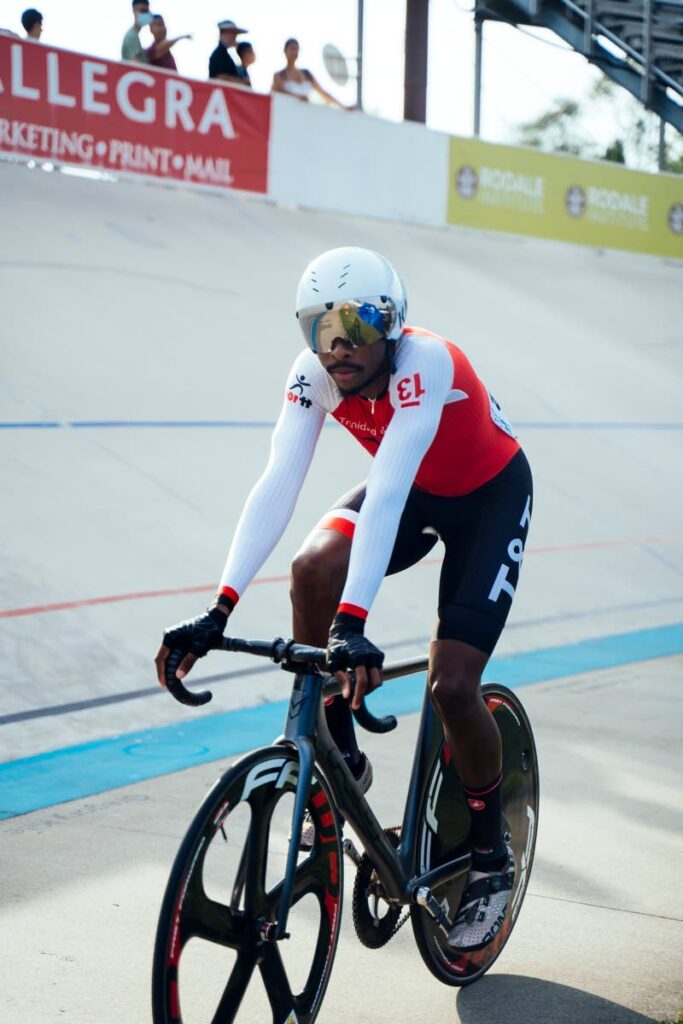 CYCLING'S 2022 President's Cup winner Akil Campbell begins his quest for Olympic qualification at the UCI Track Nations Cup second leg in Cairo, Egypt, from March 14-17.
Currently, the endurance cyclist is in Spain working alongside some of the globe's top-ranked cyclists, putting in the work for the next ten weeks.
Campbell, 26, is yet to make his Olympic debut but is intent on doing so for the 2024 Summer Games in Paris, France.
The past year, he said, had its ups and downs.
But the speedster was still pleased with his haul of four national titles – criterium, points race, scratch race and individual pursuit – Nations Cup gold in the elimination race and Pan American Track Cycling Championships men's scratch bronze.
He also set a personal best time in the 4km individual pursuit, made his Commonwealth Games debut in England, in August and competed at the World Track Cycling Championships and Caribbean Road Cycling Championships.
Campbell is now chasing first-time Olympic qualification.
"My focus is really the world circuit and trying to build a name for myself out there and try to get on to a pro team. This year is the start of my Olympic qualification process and my goal is to qualify for the 2024 Olympics.
"I just have a couple months to finish get ready for the first rounds of the Nations Cup which starts for us in March," he said.
The PSL cyclist said he would have liked to get a head start on his Olympic qualification at the Nations Cup first leg, in Indonesia (February 23-26), but confirmed that TT would not be fielding a team for this one. He was "unsure" why.
Since his arrival in Spain, two weeks ago, Campbell is not training with a specific coach or team. However, he is working with an array of international teams from Spain, Germany, France and Canada, who are also there preparing for the 2023 season.
He will remain there until Egypt meet, and then possibly return to the US to tackle some criterium and Grand Prix races.
Physical fitness and strength and conditioning, he said, remain a top priority this year.
"I'm mostly focusing on physical development and getting stronger and faster. I think I have the mental capacity, as of now, tactically I'm pretty much there but the fitness is not really there right now and I'm trying to build on that a lot this year.
"Competing at World Championships in 2022 was also an eye-opener because it was interesting to see how the world's riders progressed. Although I also showed growth in my sport, I'm still playing catch-up on the world stage."
He added that crashing and breaking his bike at the Commonwealth Games was "disappointing" since this was his first time competing on this stage.
For 2023, Campbell is gunning for Olympic qualification, and improved performances at the Central American and Caribbean Games, Pan Am Games and Pan Am Track Champs.
"It would be a dream come through to seal Olympic qualification for TT. I had a long year ahead of me but I must do what must be done to achieve the things that I want to."
Campbell was also adjudged the TT Cycling Federation's top elite men cyclist for 2022 at their annual awards two weeks ago.