New year's resolutions are a bit like a shopping bag for life – made with good intentions but immediately forgotten about then relegated to the back of the mental cupboard.
Regardless, that hasn't stopped us from planning to go big in 2023.
Here, the BikeRadar team outline what they want to achieve or improve upon next year.
From epic horizon-chasing bikepacking adventures to time in the gym, we have lots in store for the next 12 months.
Simon von Bromley: consistency is king
Simon wants to get back to full fitness in 2023.

Steve Sayers / Our Media
While 2022 was a fine year in cycling for me professionally, I didn't quite hit the desired heights of fitness and amateur-racing prowess.
Partly, that's because I've got a toddler at home and, at almost 34 years old, I am, it pains me to say, practically over the hill. But, excuses aside, I think the main problem was my training was too inconsistent, with too many peaks and troughs.
My resolution for 2023, then, is to be steadier and more consistent. Build up slowly and sustainably, and, hopefully, avoid the cavernous gaps that embarrassingly plagued my Strava profile this year.
Alex Evans: ride… even more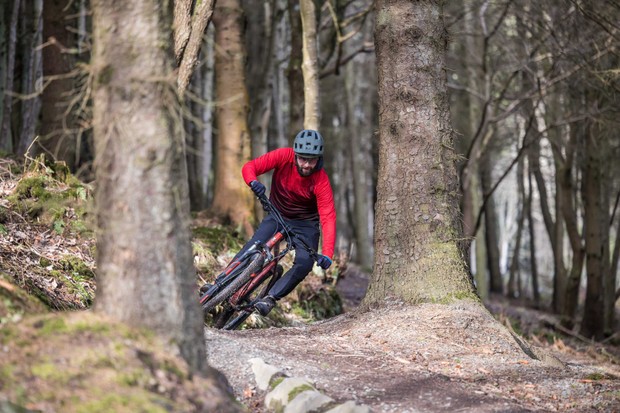 Alex has made the most of having amazing riding on his doorstep and, in 2023… he wants to do even more.

Our Media
In an unsurprising move, in 2023, I just want to ride my bike more.
I managed to ride for 60 days straight in 2022 without rest.
I reckon in 2023 I can make that 90… weather and body permitting.
Rob Weaver: squats = watts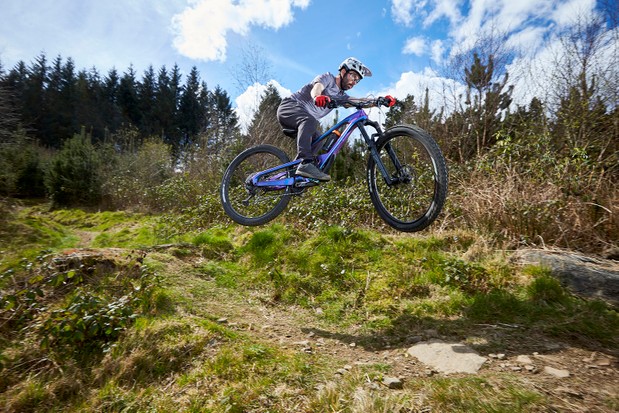 Robin is already fast and strong on a bike – we dread to think what he'll be like after a month of dead-squatting in the gym.

Steve Behr / Our Media
I've not been back to the gym since everything closed down when Covid first reared its ugly head. Although things are close to getting back to normal, I'm yet to set foot in a weights room or force myself to pick up anything annoyingly heavy. And I can feel it in my riding.
In 2023, I'm determined to get back on it and back into the gym. Whether that's at a real gym or forcing myself to do some strength and conditioning workouts at home, only time (and the bank balance) will tell. But I'm determined to get stronger.
On a similar note, that also means I need to do more stretching and, in a bid to get outside as much as possible, get running again, too.
Yes, it appears 2023 will be quite tiring for me, but I'm up for the challenge and keen to see what difference it'll all make out on the trail.
Oscar Huckle: go far, in comfort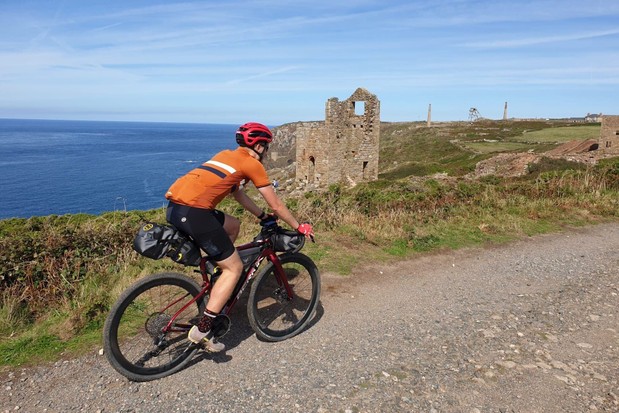 Oscar wants to enjoy more long-distance rides in 2023.

Oscar Huckle / Our Media
Like Rob, I would also like to work on my upper-body strength (or lack of it), but I'd also like to feel more comfortable when riding longer distances.
In 2022, I completed the Moonrakers and Sunseekers overnight 308km audax. This was my first audax and I rode to the start and back to push it over the 200-mile mark.
I felt surprisingly fresh throughout most of the event. I typically find I will struggle at around 80 to 90 miles, before bouncing back at the 100-mile mark.
I was able to overcome this ahead of the audax by getting in some longer-distance rides beforehand to acclimatise myself. I made a point of carrying out these training rides alone. That way, I could learn to be comfortable with myself on lengthy rides.
I'm not sure exactly what my riding plans are for 2023 in terms of specific events, but I'm sure they'll feature some long-distance road rides and bikepacking on gravel.
I'd certainly like to get more rides of this distance in and to feel more comfortable. I'm going to try to commit to getting at least one century in every month. If riding a century can feel second nature to me, that will only help in the long run.
Jack Luke: be stinky more often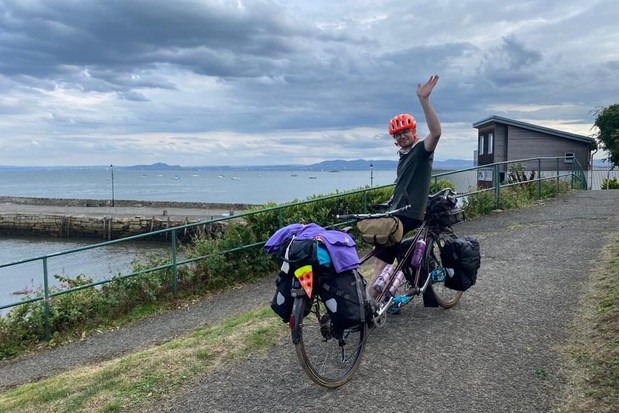 Nobody thinks touring is cool, but I don't care.

Jack Luke / Our Media
My time as a road cyclist started with cycle touring – the burdensome and unfashionable sibling to bikepacking.
After a few years of be-panniered rambling, a growing interest in go-fast riding, gravel riding and life in general took me away from cycle touring.
However, I've recently rediscovered my love for touring, and in 2023, I want to become a dedicated part-time mechanised tramp.
Furthermore, I want to do so onboard my tandem with my partner in being stinky, Laura.
Compared to the generally weight-worried mindset of bikepacking, self-sufficient touring with mountains of kit is liberating.
Carrying everything you need to bed down in any condition eases my, at times, anxious mind – a spacious three-berth tent, an extra quilt and a gas lantern ensure comfort in all weathers.
The heft of our luggage also slows the day to a mindful and unhurried pace. This, in turn, forces me to plan less ambitious routes – no bad thing when the trip is supposed to be a holiday.
I reckon I managed to spend around three weeks on tandem or solo tours in 2022. As an achievable goal, I want to bump that up to six weeks bedded under canvas in 2023.
Ashley Quinlan: get fast-ish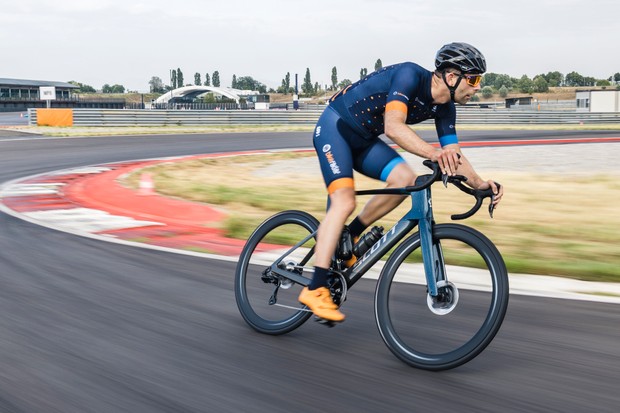 Ash wants to get back on top of his performance in 2023.

Markus Gerber
I'm someone who enjoys training and keeping fit. As an ex-swimmer somehow still wired to enjoy threshold training day in and day out, a little bit of hurt gives me a real endorphin rush. Call me masochistic (or broken), if you like.
Over the last few years, I've let my fitness slip. I could use Covid-19 as an excuse – a valid one – but in reality life has got in the way.
I've not really been geared up to get myself into a condition that I'm happy with.
So, for 2023, I'm going to target feeling as fit and strong as I did back in 2016, when I last rode the Etape du Tour, completed the first couple of days of the Ride Across Britain, and conquered the Tourmalet, Aspin and more in the Pyrenees.
Quite what that means in terms of numbers, I'm not sure – but there's certainly more to this (and cycling in general) than staring at a power meter.
Instead, I want to be fit enough to ride mountain passes at speed, end myself doing so – then be able to recover and do it all over again.
I'm 33 now. Not old by any stretch, but to return to the levels of fitness I had when I was 26 is no mean challenge. How will I do it? I'm not sure, but I think it starts with consistency.
Jack Evans: mechanical self-sufficiency
Jack hopes to boost his tech skills in 2023.

BikeRadar / Our Media
My resolution for 2023 is to become more mechanically competent. This shouldn't be hard because currently, I'm useless.
Despite cycling all my life, I only started regularly road riding two and a half years ago when I hung up my (competitive) running shoes.
What's more, I'm a former news reporter rather than an ex bike mechanic like some of my colleagues.
Therefore, I know the inner workings of the Midlands magistrates and crown courts far better than I do bottom bracket standards (which is to say barely at all).
I've also been spoiled by my proximity to Gorilla Coffee Cafe in Birmingham, which triples as a workshop and my cycling club's HQ.
Having mechanical expertise less than five minutes' cycle away has provided inertia against me mastering basics, such as replacing a bicycle chain.
Besides saving me time and money, greater mechanical proficiency will make me better at my job. It will also better equip me for more adventurous bikepacking trips.
My bid to go from mechanical zero to, if not hero then Joe Blow, starts with a home mechanics course at the Birmingham Bike Foundry in February. Torque soon.
Tom Marvin: set out into the unknown
Tom wants to set his sights beyond continental Europe next year.

Tom Marvin / OurMedia
I spent quite a lot of time backpacking around Europe in 2022. I had a lovely time on my bike, pedalling around from camping spot to camping spot with the occasional hotel thrown into the mix.
I spent time in France, which was great because I could speak the language and eat the food without worrying about it.
In 2023, I want to go off the beaten track and have an actual adventure where I'll feel slightly out of my comfort zone.
With that in mind, I'm hoping to head over to the Middle East – either to Oman or Jordan – with a mountain bike, some bikepacking bags, my tent and hopefully my good friend Sam for a proper bikepacking adventure.
Liam Cahill: down with intervals
Liam Cahill / Our Media
I spent 2022 trying to be good at road racing, so I want to do the exact opposite in 2023 and be really bad at it.
Being good at road racing involves a lot of intervals. While I liked some of the work the lovely Dan at RaceLine Coaching set for me, I won't have the time in 2023 to get that same form back.
As such, I'm going to simply ride my bike for the hell of it in 2023.
With BikeRadar videos likely to take me to various events throughout the year, I'll have to stay in decent shape, but the days of being able about to do 400W 3-minute repeats are over.
To replace time training, I'll endeavour to make my bikes as close to perfect as possible for each event. If anyone spots me turning up to a start line on a dirty bike, you have permission to ridicule me.
Like Rob and Oscar, I need to build some upper-body strength. My brother is a personal trainer, and I'm well aware forcing myself to eat huge amounts will be a battle, but it's going well so far.
The gym training has an ulterior motive. The end of the season brings Hill Climb Diaries, which I'll need to be heavy for…
My one true love is cyclocross. Having masses of low-end, torquey power is super-useful in the mud.
I also need to learn to hop barriers and wheelie because these seem like essentials. Anyone want to teach me?