Cyclocross racing is nothing new, but it has been growing in popularity among roadies, XC mountain bikers, and gravel riders looking for some offseason fun or extra conditioning to carry them through the winter.
Cyclocross, in a nutshell, pits riders against each other on bikes that skirt the line between road and gravel rigs on a course littered with obstacles.
These obstacles include sand, mud, grass, gravel, stairs, wooden barriers, streams, creeks, or anything else that could make riding more difficult, if not outright impossible.
The idea is that riders are forced to throw their bike over their shoulders and run for short durations before hopping back into the saddle again. More skillful riders sometimes pride themselves on staying locked into their pedals, even when the going gets tough. But for most courses, that isn't even remotely possible.
Depending on each race's weather and particular obstacles, riders can come out looking like they've spent the day submerged in a relaxing mud bath, completely caked with dirt and debris.
Sounds fun, right?
Cyclocross Origins and History
Cyclocross has been included in the UCI World Cup since 1950, but it's been around much longer. According to Encyclopedia Britannica, cyclocross originated in the early 20th century in France, quickly gained popularity, and spread throughout Europe and eventually to the U.S.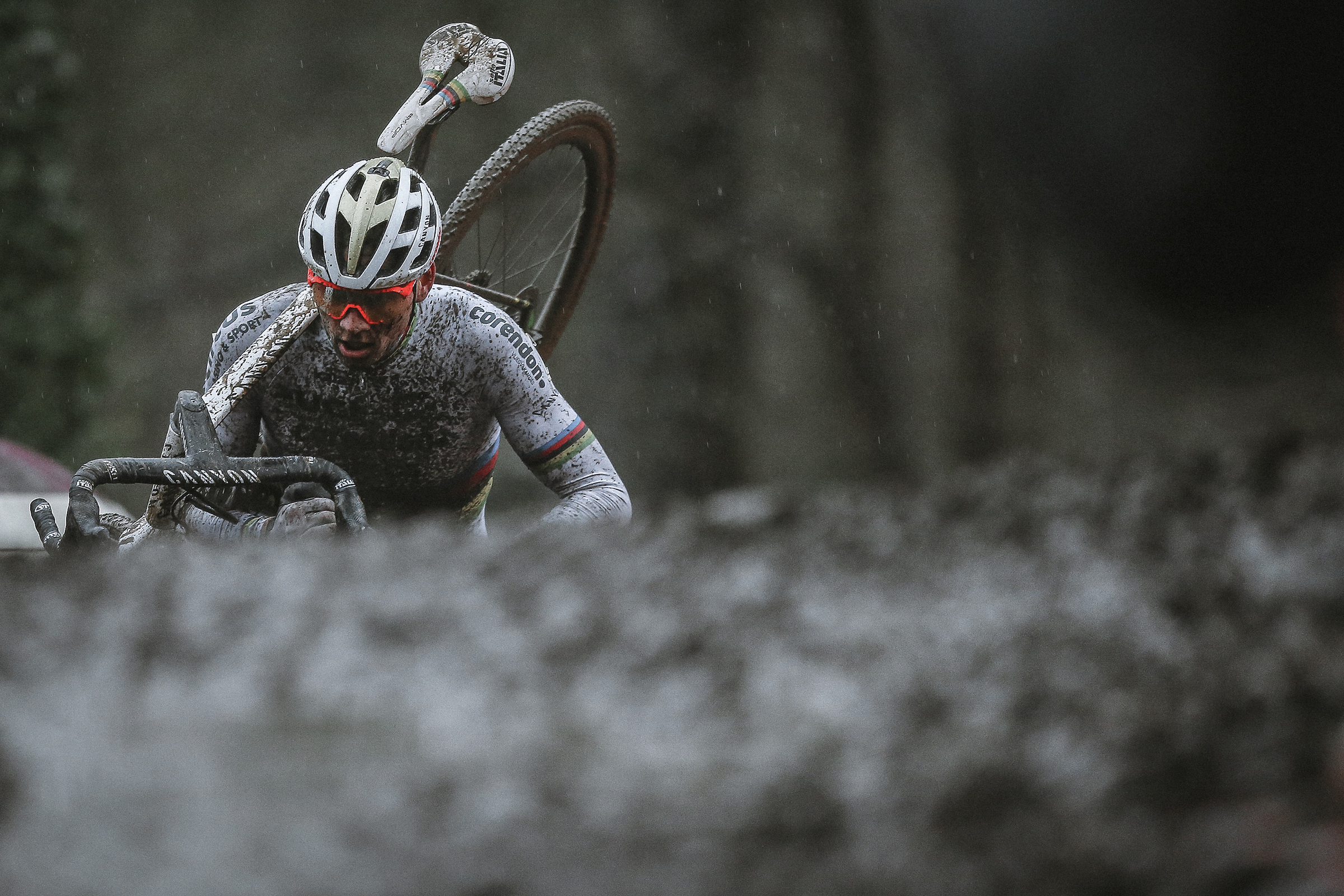 The first world championships took place in 1925. After its formal recognition by the Union Cycliste Internationale (UCI, the world governing body for cycling) in 1950, amateurs and professionals competed together until 1967, when the pros separated into their own categories.
It doesn't have a place in the Olympics yet, but that could change.
Cyclocross courses typically involve multiple laps around a course for a total of 10 to 15 miles.
The season typically spans from October to January, so it doesn't butt heads with the World Tour schedule, which usually runs from the end of February through early October. Instead, it offers a great venue to keep fit through the winter doldrums.
But cyclocross isn't merely an offseason romp for many riders. Numerous athletes specialize in the discipline — and for good reasons.
Cyclocross riders often are renowned for their impressive bike handling ability that translates perfectly to the road or mountain bike arenas, which typically carry a bit more clout and visibility.
Latest Champions
The 2022 Cyclocross World Champion Tom Pidcock, who finished his title-clinching victory in a Superman pose earlier this year, went on to put on a clinic in descending during the mountainous Stage 12 of the 2022 Tour de France, which he won after an inspiring solo summit of Alpe d'Huez.
His bike-handling skills were on full display earlier in the stage as he descended the Col de Galibier at blistering speeds that appeared to border on recklessness at times.
He also currently holds the Olympic gold medal for XC mountain bike racing, so it's clear that his cyclocross route has paid dividends.
Before Pidcock took the title, Mathieu Van Der Poel, who wore the leader's yellow jersey early in the 2021 Tour de France and also is a renowned mountain biker, held the title for 3 consecutive years. Before that, Wout Van Aert, who went home from the 2022 Tour de France in the green sprint point leader's jersey, held the title for 2 years.
Cyclocross Bikes
For UCI races, cyclocross bikes must fit strict parameters. These are very important for riders considering purchasing a bike for competitive cyclocross, as many gravel bikes won't make the cut.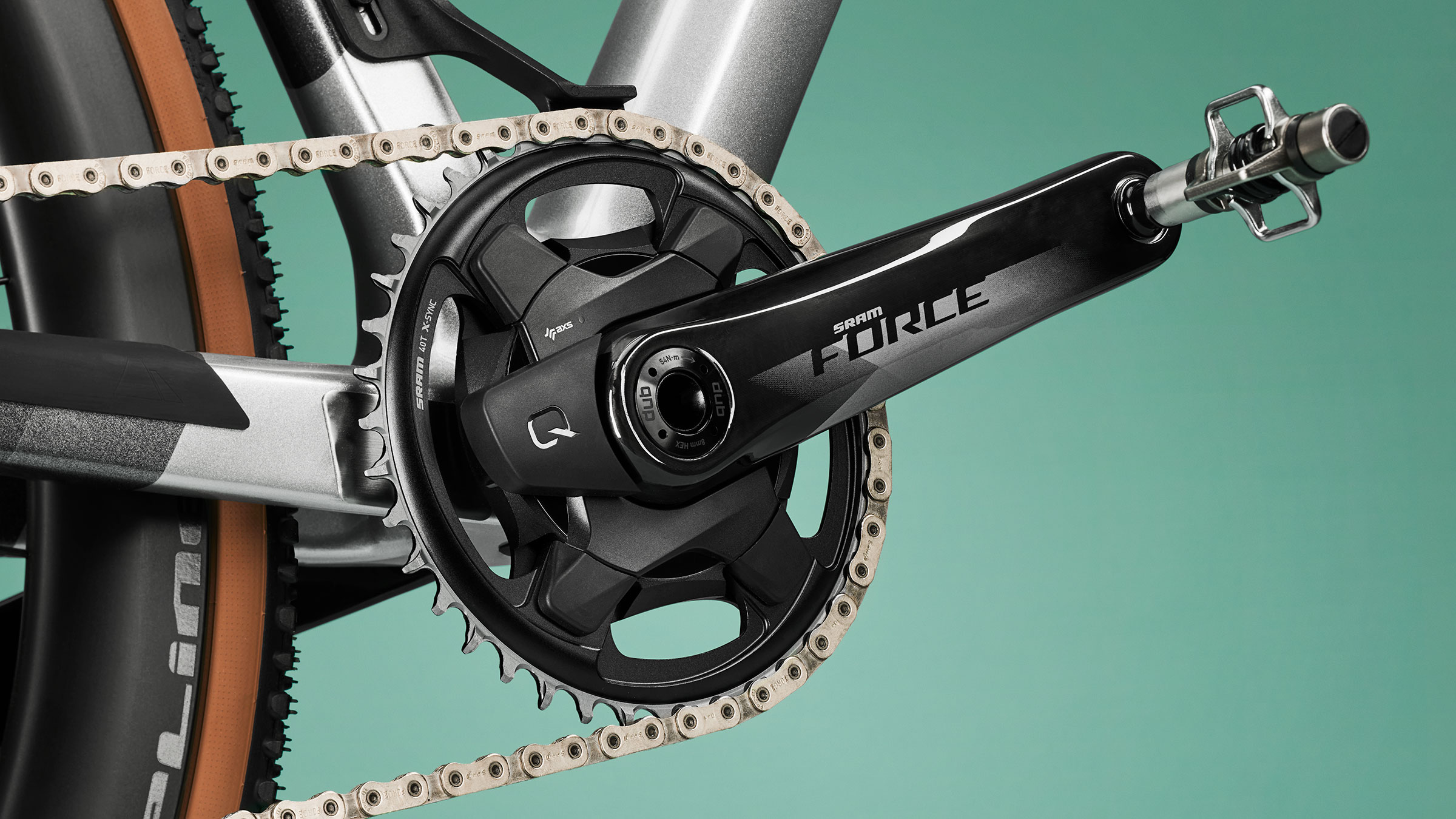 Handlebars on a UCI-approved cyclocross bike can't be wider than 20 inches, and they must have traditional drop bars. Additionally, tire width can't exceed 33 mm.
Cyclocross bikes typically have aggressive geometry ideal for quick maneuvering in tight spaces. That means they may not be the most comfortable option for people who enjoy longer road or gravel rides, but they will be extremely nimble. They also have higher bottom brackets to avoid ground strikes and wide triangles that allow riders to sling the top tube over a shoulder.
Cyclocross bikes don't typically have the same wide gear range found on pure road or gravel bikes. Many come with one front chainring, which is more common in mountain biking. With no front derailleur, they require less maintenance and are less likely to suffer a catastrophic malfunction in the extraordinarily rough or muddy terrain where they race.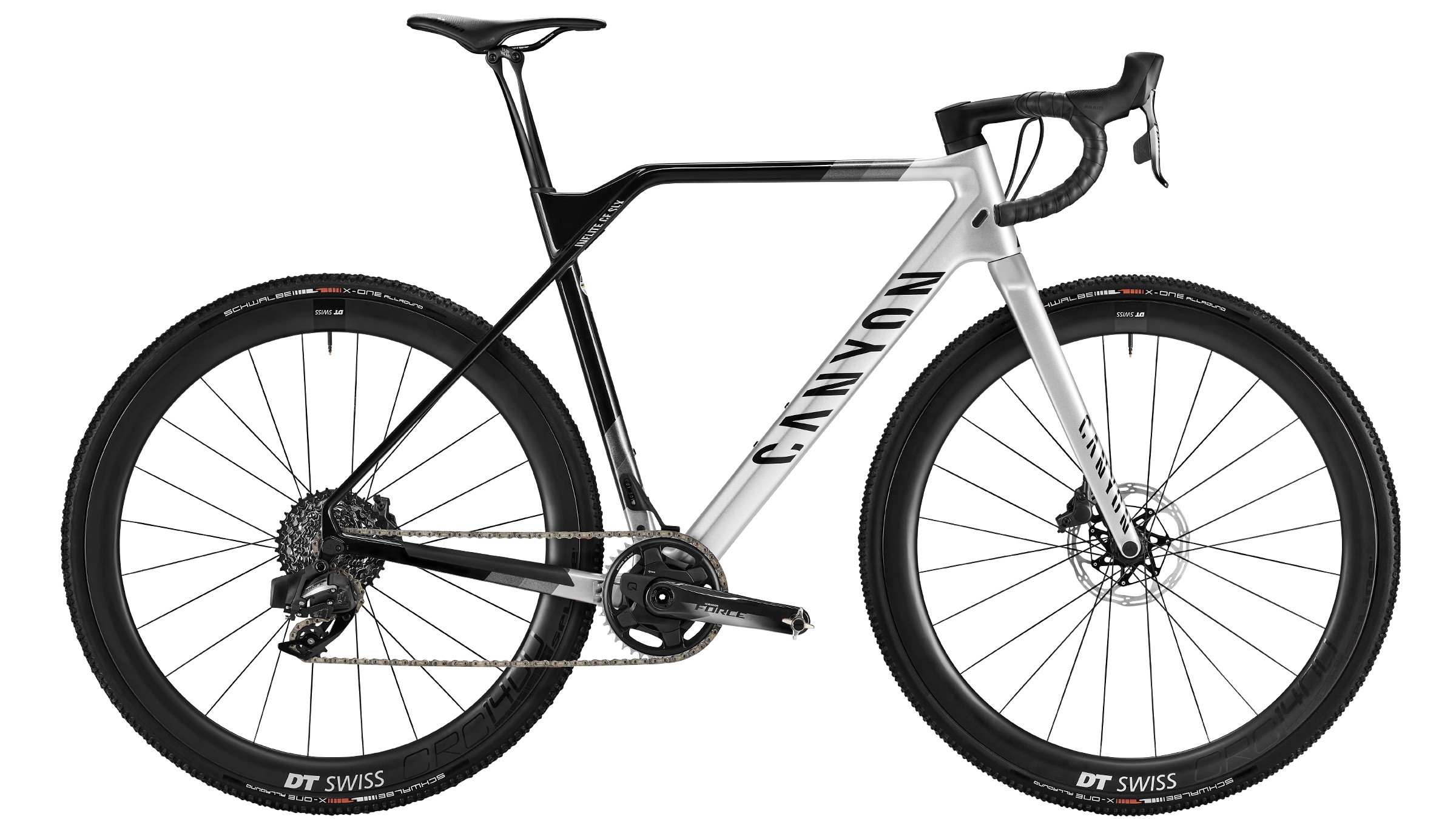 They also usually come with disc brakes that are more responsive than rim brakes in dirty, wet, and muddy conditions. With wider tire clearance and disc brakes, they are great at clearing mud and preventing wheels from getting jammed up with debris and locking up.
How to Compete in Cyclocross
At non-competitive levels, cyclocross is an amazingly inclusive space where newcomers or seasoned riders can participate on just about any bike.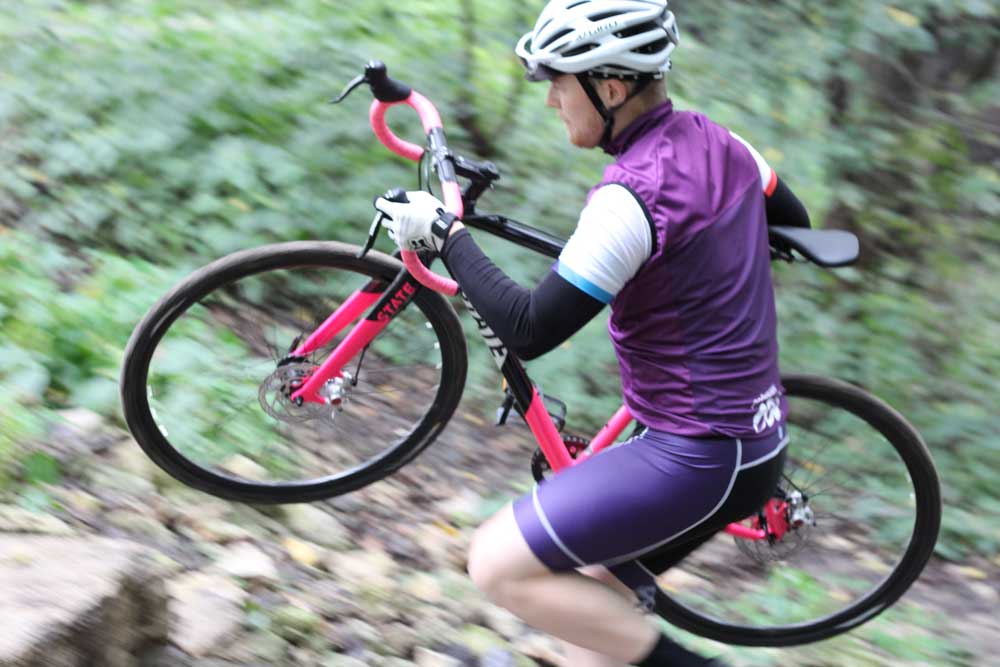 For beginners, the strict UCI guidelines often aren't a dealbreaker. Most non-competitive races (or those without prize money up from grabs) carry a "run what you brung" attitude that's open to nearly any bike, provided it doesn't come with a motor.
Cyclocross riders should also consider their time off the bike during a race. It's critical to have shoes with good grip for running or hiking and pedals that can clear dirt easily. A solid pair of gloves to help riders keep a grip when soaked is also a must.
The best way to get into cyclocross is to find a local race and throw your hat into the ring. Just remember: You will get very, very dirty.