The EWS Sugarloaf's charismatic frontman may be proper mountain-bike royalty but at heart he's just a guy who loves to ride a bike – albeit somewhat faster than most. 
Race director Adam Craig has turned the sort of laser focus that took him to the Olympics into transforming a steep, rugged ski hill in Maine into what promises to be a stunning Enduro World Series course.
He's quick to point out that the network of tracks that now wiggle their way down Sugarloaf Mountain's 700m face are the culmination of a huge team effort and much bigger than just him. But, whatever Maine-born Adam's protestations, there's no doubt he's been the guiding light.
Eighteen-times US national cross country champion Adam's levels of achievement can actually be overwhelming so skip this next bit if you're not feeling hardy.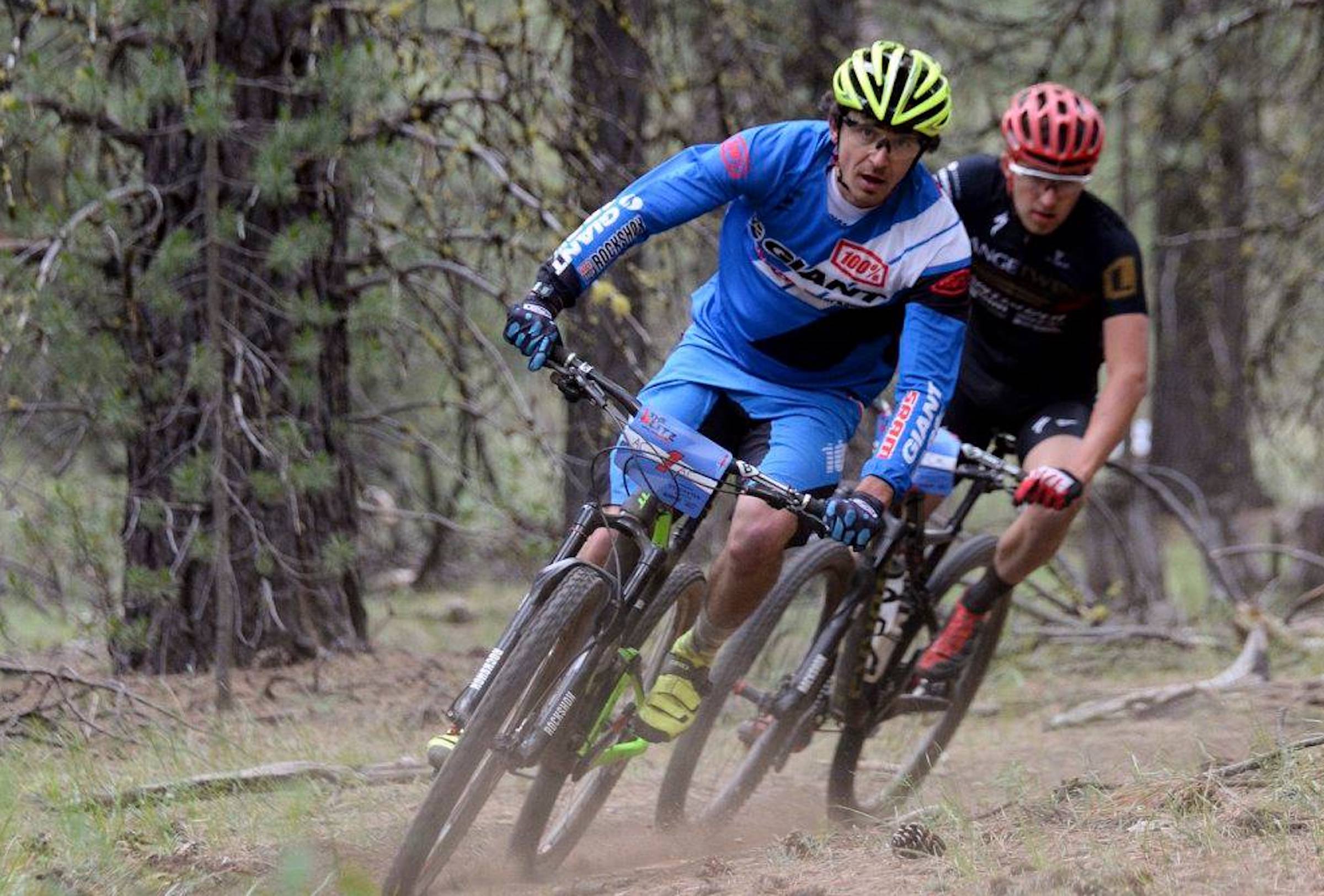 Adam says he never really had an overarching Olympic dream just a love of competition  Pic: Facebook
As well as all his much-lauded success on a bike, Adam and Giant-stable mate Carl Decker were placing top 10 in US national rally car races during the same years they were taking the top two spots at Downieville. He's also competed at pro level in freestyle white-water kayaking and only a Canadian storm halted his march to Freeride World Tour qualification on skis. And just don't ask how many times he's won the funky Singlespeed Cyclocross World Champs.
Here in Sugarloaf he's putting the finishing touches to the five tracks that will host the EWS and he's about as hands on as it gets.
I arrive in the resort – around 35 miles from the Canadian border –  to a message from Adam saying he's down at some 'birthday thing' in one of the resort's huge car parks. It's only when I catch up with him I realise it's his 'birthday-thing'. A surprise impromptu 41st-birthday bash organised by his partner Annie. Adam, his powerhouse right hand Brenna Herridge and a colourful selection of trail builders are enjoying tequila and well,…. mostly tequila.
Adam's wearing his trail-building gear, a fluorescent resort-branded top that's covered in oil, a pair of worn Carhartt work pants and some properly-battered steel toe cap boots. He's a way away from the U23 Olympic development programme in Colorado where he started this journey. 
Adam grew up in Exeter, Maine, racing mountain bikes from age 12 before getting on to the US XC team at 17 and representing the US at the World Championships at Mont Sainte Anne, Canada in 1998. He spent two years at the Olympic Centre in Colorado, exploring the Rocky Mountains on his bike and in a kayak when he wasn't training. While XC-focussed, the programme also led him to race road and cyclocross in Europe. More of a fan of the CX, he raced the World Champs for the US a couple of times in Belgium and Italy in the early noughties.
In 2003 he signed for Giant, racing World Cup and World Champs XC before in 2008, he made it on to the US XC squad for the Beijing Olympics. Turning up over-trained and washed out he was to end up 29th after slipping a pedal on the startline and 'smashing my b****cks'' 
"I mean, I could tell that wasn't really going to be my day anyway," he laughs. "I was just burned."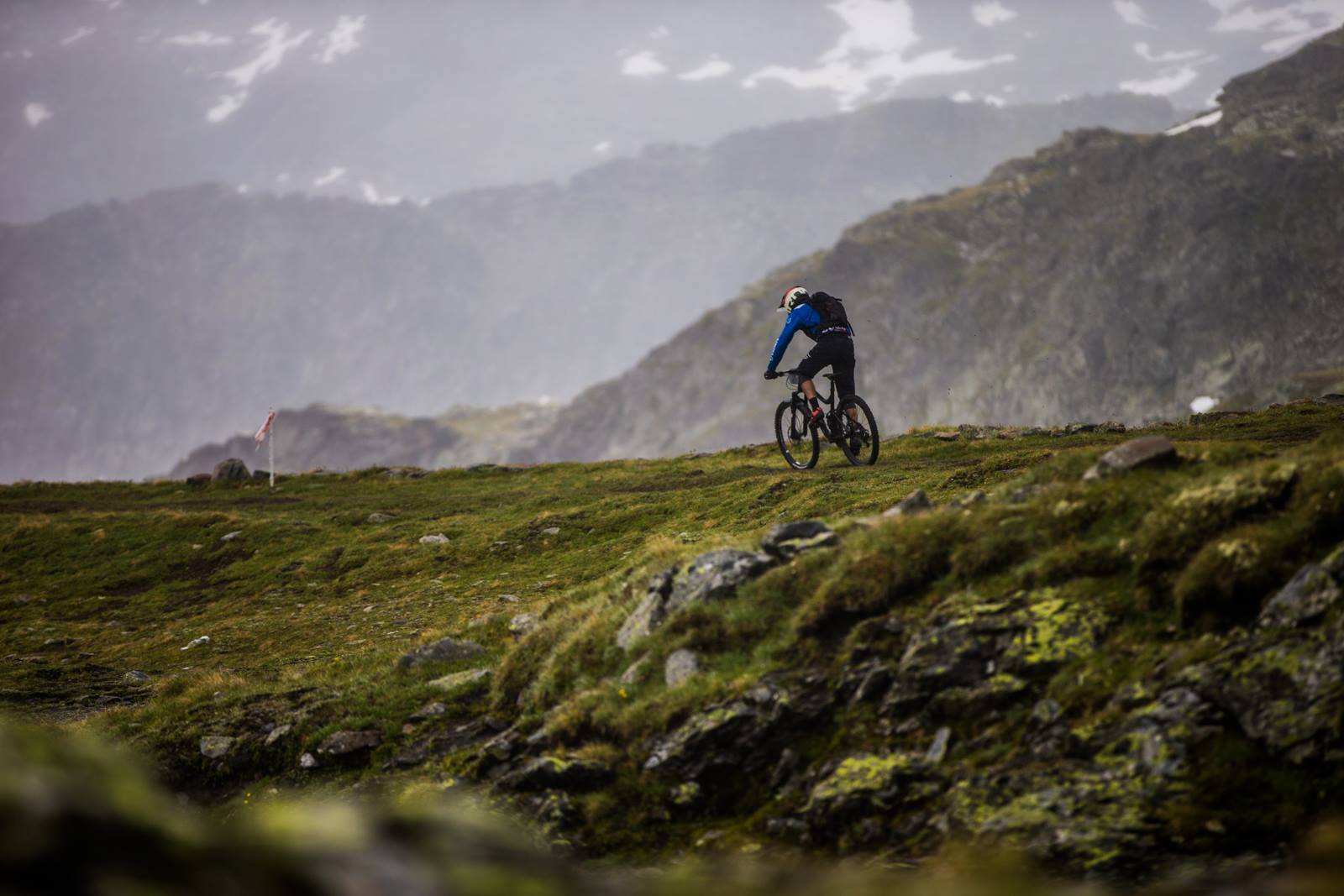 While others were resting Adam earned a reputation for popping back out on his bike to explore an area after a race. At the 2014 EWS at La Thuile in Italy   Pic: Facebook
He continued racing cross country but found himself drawn to the likes of the multi-disciplined Downieville and point-to-point Enduro events before making the switch to Enduro full-time after racing the-then seven-day Trans Provence in 2012.
In 2013, Adam was to do the first-ever EWS in the Tuscan resort town of Punta Ala In Italy. He went on to complete the whole season and three more in full – notching up a fourth place in Whistler that first year. 
"It was a different challenge and suited me. I raced cross country because I was good at it but I also liked mountain biking and exploring around and was always off on rides in the hills in between World Cups," he says.
"I stepped away from racing in 2017 but I was able to stay involved with Giant as an ambassador and help with product development. 
"Enduro increased my appreciation for trail building and advocacy in general, seeing different places and the infrastructure that's needed for events.
"Having some time I started doing a ton of volunteer trail work and just learning about it from folks out there. Which was awesome."

Adam switched to Enduro with Giant in 2012 after racing the seven-day Trans Provence  Pic: Facebook 
Adam made his home in outdoor mecca Bend, Oregon in 2002 before moving over to the Carrabassett Valley, where he lives now with partner 37-year-old Annie, also a mountain biker.
Living in the Oregon town, his trail-work role was focussed on the Pacific North West and took in backcountry stewardship – organising and managing – particularly the Oregon Timberline Trail Alliance and the network of routes that has made the TransCascadia multi-day enduro such a hit.
"That grew into working with the Forest Service, and on behalf of the Forest Service, out there on public land and that was a neat opportunity to learn from those folks and execute some grant-funded project work," he said.
Alongside that Adam became the EWS North American Continental Series rep for two seasons in 2018 and 2019 – providing a qualifying route into the Enduro World Series itself.
"That involved going to the events and aiming to communicating with the local promoters beforehand to try and ensure consistency between the events and then just helping out with whatever – just an extra set of hands and eyes," he said.
Adam said he'd always wanted to see an Enduro World Series here in the North East. And, after being involved with a hugely-popular Continental Series event at EWS 2022 round-five venue, Burke Mountain, he met Sugarloaf's director of sales, Brenna Herridge.
"She's the person who has really driven all of this and she suggested I take a look," he said. "I started hiking around here and riding the existing trails in the valley – the Carrabassett Valley Trails – the network that the local-member chapter has been working on the past decade to get an idea what modern mountain biking was like here having raced a lot here in the 90s in the Widowmaker Challenge."
The format then was to race Downhill, Dual Slalom and Cross Country across the weekend on the same bike.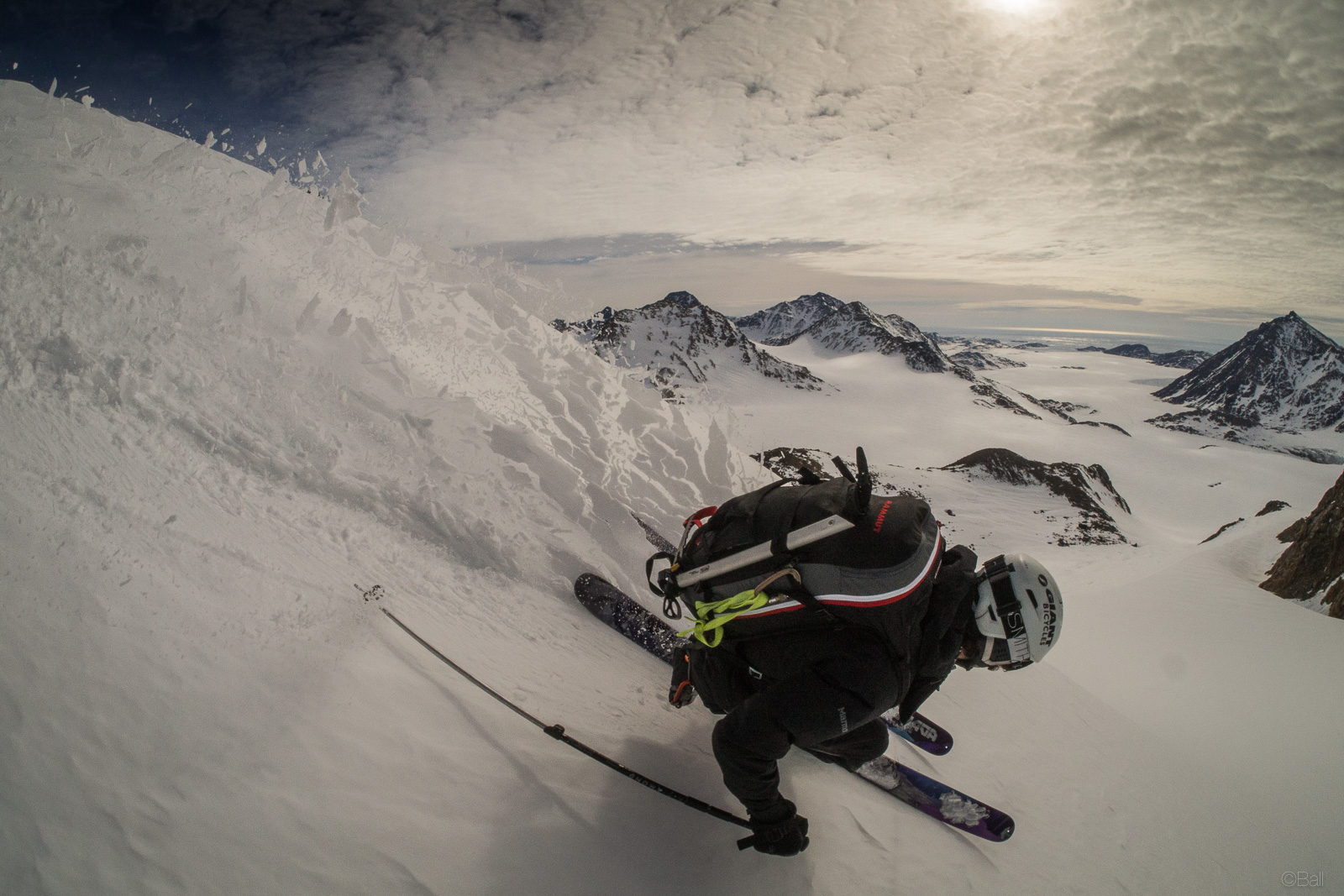 Adam used ski touring to help stay fit. On an expedition in Greenland in 2017   Pic: Seb Ramsay
"As a teenager I just raced everything, and it was awesome. Racing slalom on this same hill that the finish is coming down now on a John Tomac signature-edition, aluminium hardtail," he said.
"So, once I got back here, I started looking around and seeing what was available for routes around the mountain and potential digging. We did a quick rake-and-ride on the Widowmaker trail which is the Shakedown track – the first one we put in – in the fall of 2020.
" We got that in and it rode well and we were like, maybe we can do this…"
Sugarloaf hosted an Eastern States Cup in September 2021 on all new trails. Four Enduro tracks and a Downhill track. The Downhill track has become Stage 5 of the Sugarloaf EWS.
 "That got us moving and we had the opportunity to bid for Enduro World Series and we were accepted which was great to have a regional block with Burke and we've been able to support each other in this endeavour, which is ideal, " he said.
Adam's partner Annie will be at the race to support as will his 76-year-old dad Harvey, who lives at the family home in Exeter.
"I'm looking forward to it, looks like we'll get the standard, maybe wet, maybe dry and we'll go from there. I think everything rides better here when it's wet, because it lets you move around a bit more.
"I mean, there's potentially a mental block to enjoying that," he laughs.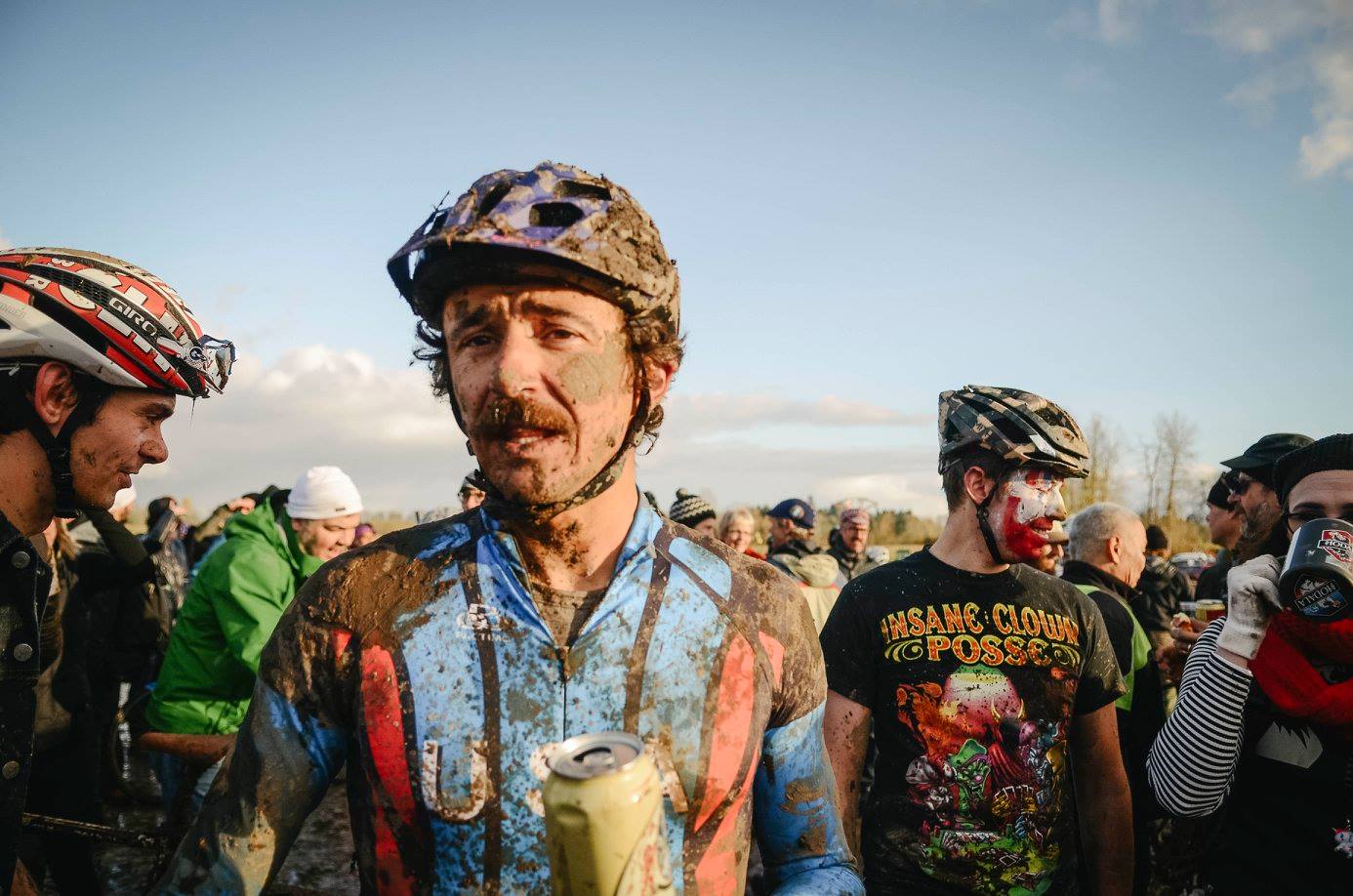 Adam maintains that multiple Belgian cyclocross-legend Sven Nys let him win in front of a partisan Oregon crowd at the Singespeed Cyclocross World Champs in 2016. Pic: Facebook