Applications are open to fledgling adventure-seekers who want to learn the basics of outdoor sports like climbing, mountain biking, snowshoeing, and more.
Hooked on a new outdoor sport but in need of guidance, gear, or access? The folks at TINCUP Mountain Whiskey want to pour "aspiring outdoorspeople" a tall, stiff glass of golden opportunity.
The Give It a Shot program exists to bring activities like adventure cycling, mountain biking, rock climbing, snowshoeing, and winter hiking to those with limited outdoor experience and access. Selected applicants will receive support, hands-on education, and loaner gear necessary for success in one discipline from TINCUP ambassadors and REI over a comprehensive weekend.
But time to apply is running out — applications close on Jan. 10, 2022. Here's what you need to know.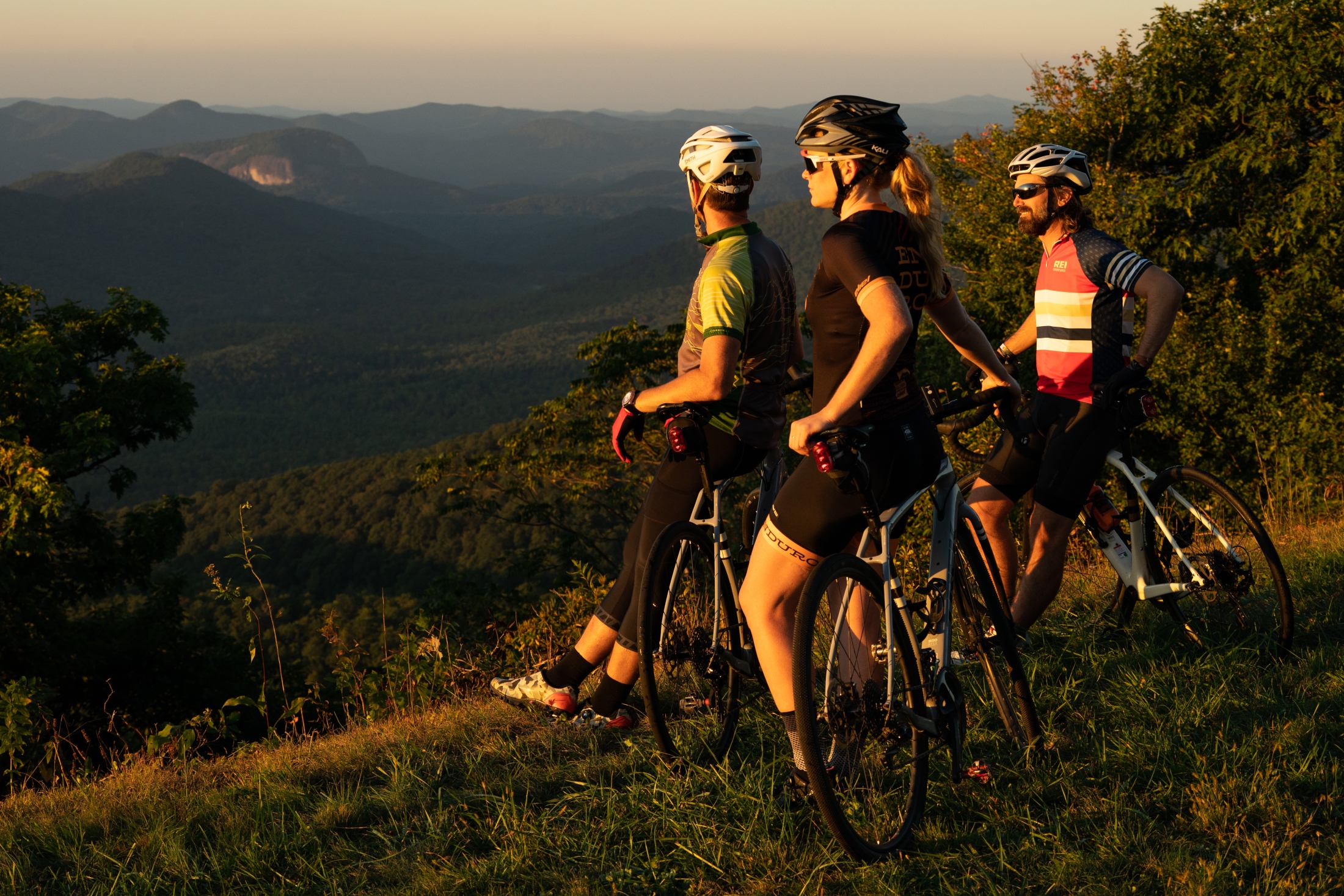 TINCUP will roll out its first-ever Give It a Shot program in 10 U.S. cities: Asheville, Atlanta, Austin, Denver, Los Angeles, New York, Portland, San Francisco, Seattle, and Washington, D.C.
Each city will host a weekend-long group expedition where participants will learn skills alongside adventure experts and TINCUP ambassadors like Emily Harrington, Adrian Ballinger, Len Necefer, and Cody Townsend. City-specific adventures include:
Asheville, NC — Intro to Rock Climbing
Atlanta, GA — Intro to Mountain Biking
Austin, TX  — Cycling Tour
Denver, CO — Intro to Colorado Snowshoeing
Los Angeles, CA — Intro to Mountain Biking
New York, NY — Winter Hiking
Portland, OR — Snowshoeing
San Francisco, CA — Intro to Rock Climbing
Seattle, WA — Snowshoeing
Washington, D.C. — Intro to Rock Climbing
There are more than 100 spots open — but only around 60 of those will go to direct applicants. The remaining spots are reserved for guests of the winning applicants. Each winner gets to bring along one "partner in adventure" of their choosing. You could bring your mom, best friend, significant other, unrequited crush, or even someone you don't like but climb really well with. The point is, it's up to you.
Although TINCUP's criteria for applicants are open in most regards, the company emphasizes that the program is primarily for first-time athletes who have been precluded from easily accessing the outdoors. Given both TINCUP and REI's penchant for supporting diversity, equity, and inclusion outdoors, the Give It a Shot program seems like a natural partnership.
TINCUP makes the application process simple and brief. Filling it out should take around 10 minutes.
To learn more and apply to the TINCUP Give It a Shot adventure program, head to tincupwhiskey.com/giveitashot.