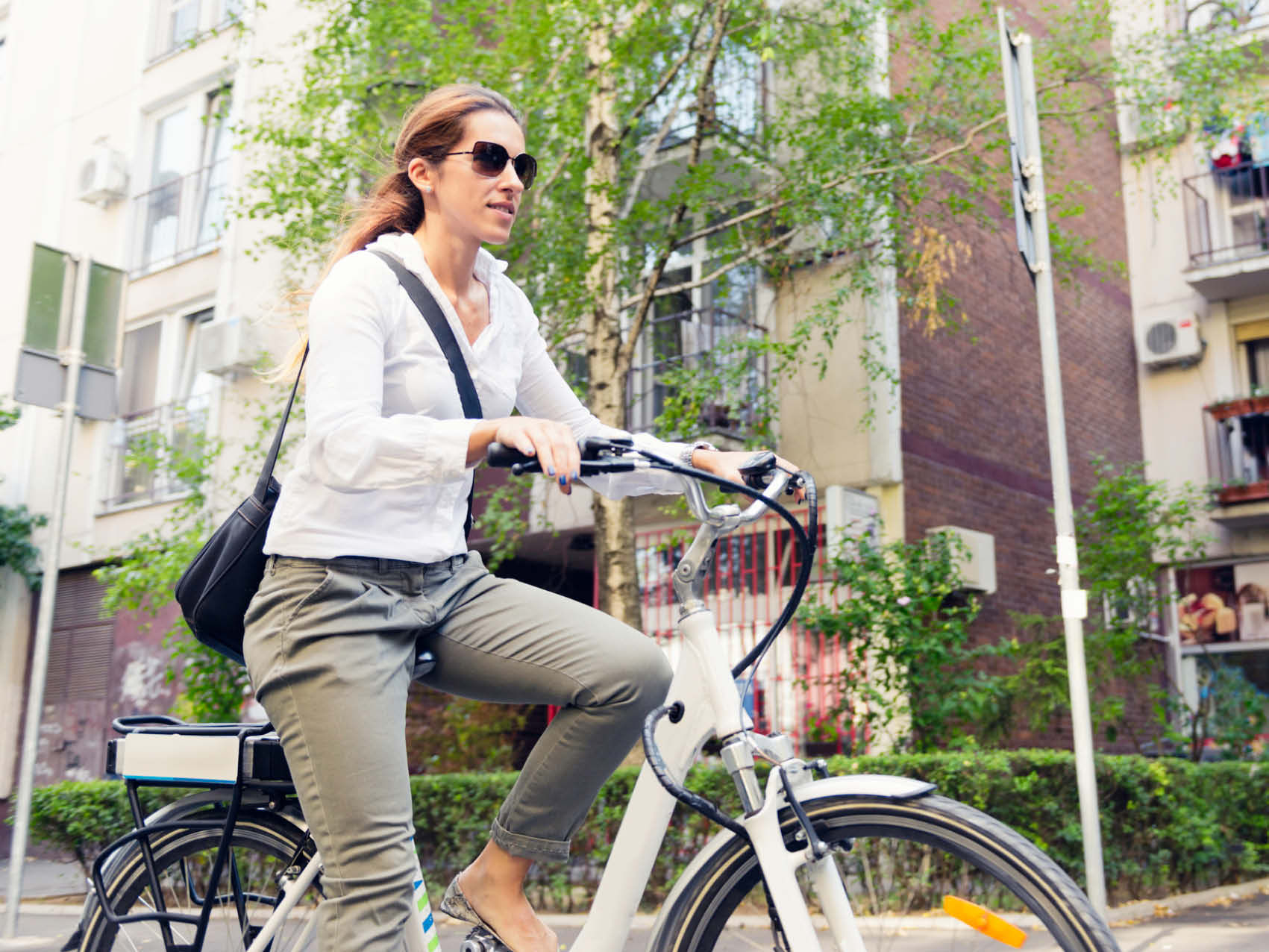 Cycling is more popular than ever, with thousands taking to two wheels during lockdown. Many people have gone back to cycling after a long break or tried it for the first time. It's been so popular that bike shops have reported running out of stock. It's #BikeWeek from 6th – 14th June 2020, which is further encouragement for the nation to get on its bikes.
Energy Saving Trust's Senior Programme Manager for English Transport, Nick Harvey, commented:
"Surface transport accounts for approximately 23% of all UK carbon based emissions. Through working collaboratively with our strategic partners, Energy Saving Trust recognises the increasing role that everyday sustainable travel will play in reducing this percentage to meet the UK government target on net zero emissions by 2050.
As we emerge from the challenging times of the COVID-19 pandemic, Energy Saving Trust continues to support active travel initiatives through our numerous walking and cycling programmes held across the UK, as well as supporting national campaigns such as #BikeWeek, which provides great exposure to the environmental, physical and financial benefits of active travel."
But not everyone is convinced – yet. What happens if you need to travel further than you're comfortable with on two wheels? Well, maybe an ebike could provide the answer.
Thanks to ebikes, cycling longer distances doesn't have to be exhausting. With reduced capacity on public transport for the forseeable future, an ebike could be a great solution to how to get around, while still reaping the health benefits and doing your bit to improve air quality 
Electric bikes explained
Simply put, an ebike is an electric pedal-assisted bicycle. It is a regular bicyle with the addition of an electric motor and battery. The battery supplies power to the electric motor and can be charged from a regular 3-pin socket. The electric motor provides power assistance when the cyclist is pedalling to ease the amount of effort required. The cyclist can choose how much assistance they get from the motor by selecting the power mode on an accompanying head unit.
In the UK, an ebike is road-legal for anyone if they are aged 14 and over, and if the assisted speed is restricted to a generous 15.5mph. eBikes not only make cycling accessible to people who might otherwise find it difficult, such as the elderly and those with health problems including asthma and muscle soreness, they also make the journey a lot quicker.
Consider your current barriers to cycling. Chances are, an ebike will help you break these down. Do hills put you off? The battery assist will make going uphill feel more like a gentle downhill, no matter how steep. The safest cycle route is too far out of your way? With an extra electrical push, you should be able to cover more ground in less time than with a conventional cycle. Too much to carry? Having some electrical power under your pedals makes transporting items on two wheels significantly easier.
Most ebikes will offer you between 25 to 100 plus miles of pedalling enhancement on a single charge (depending on the make / model of bike) and can be plugged into a normal 3-pin socket in your home, garage or workplace. This provides you with enough battery range to offer continued support as you go about your weekly routine to work or town, and even gives you plenty of charge to play with on longer recreational bike rides. 
Electric bike FAQs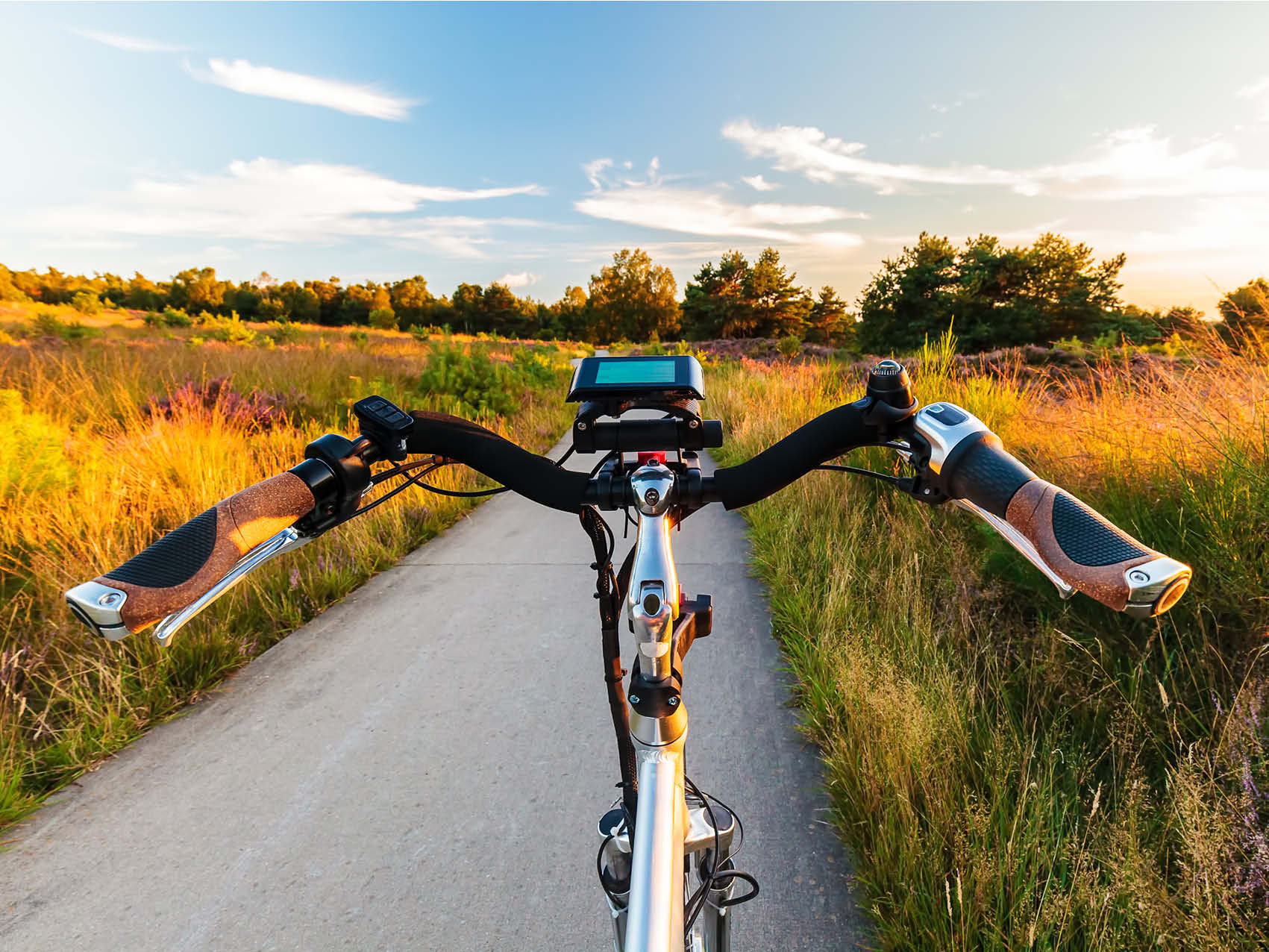 We spoke to Energy Saving Trust's Heather Quin to get the low-down on ebikes and answer some of the most commonly asked questions.
Are there different types of e-bikes available?
There are a variety of ebikes available on the market from hybrid and folding bikes that suit different commuters needs, to electric road bikes and off-road/mountain ebikes for those who enjoy cycling for leisure or fitness. For businesses or people who will be cycling while carrying heavy loads or with children, e-cargo bikes are also available.
How much do ebikes cost?
The cost of an ebike depends on where you purchase it as well as the quality and type of ebike you invest in. You can find some ebikes for as little as £500, while premium ebikes can cost up to £3,500. Energy Saving Trust recommend investing in a good quality ebike to ensure that the frame and parts are also of good quality. This will not only reduce your maintenance costs, but the battery is more likely to have a greater range and lifespan too.
There are many bike retailers that sell ebikes throughout the UK and the market continues to grow. Speak to a bike retailer about your budget and what you wish to use your ebike for and they will help you find the right model for you.
If you are based in Scotland, Transport Scotland provides a generous, interest-free loan covering the purchase price of a new ebike. To enquire about the loan, request an application form, or simply find out more, call Home Energy Scotland free on 0808 808 2282.
How far can I cycle before recharging?
It's a common misconception that ebikes recharge whilst you pedal, but this is not the case.
The range of an ebike will depend on the model and how much power assistance you require. The average range of an ebike is typically between 25-100 miles. This is model/riding-style dependent but most likely plenty to get you through your daily commute.
And if you run out of battery, the bike will still function as a regular bicycle, although ebikes tend to be heavier as they have the electric motor and battery on board.
Cycling an ebike on maximum power-assistance will drain the battery quicker than cycling on eco- or medium power-assistance mode. You may find that the eco-mode provides enough power-assistance for most of your journeys. 
How long does it take to recharge the battery?
This will depend on the size of the battery. It is common for ebikes to come with a 36V battery which will take around 4 hours to charge from 0-100%.
Whilst it is good to use as much of the battery's capacity as possible before recharging, but remember that completely running out of battery may leave you with a heavy bike and no power assistance. 
What are the running costs of ebikes?
The running costs are very low, and if you are charging your battery from home, this will cost around 5-10p* to charge your ebike from 0-100%.
You will still require regular maintenance of your bike as you would with a conventional bicycle, but there should be very little maintenance required for the electric motor and battery. Ensure you talk to your bike retailer about a warranty for the motor and battery when you purchase your ebike.
*Based on electricity tariff of £0.149p/kWh and a 36V battery.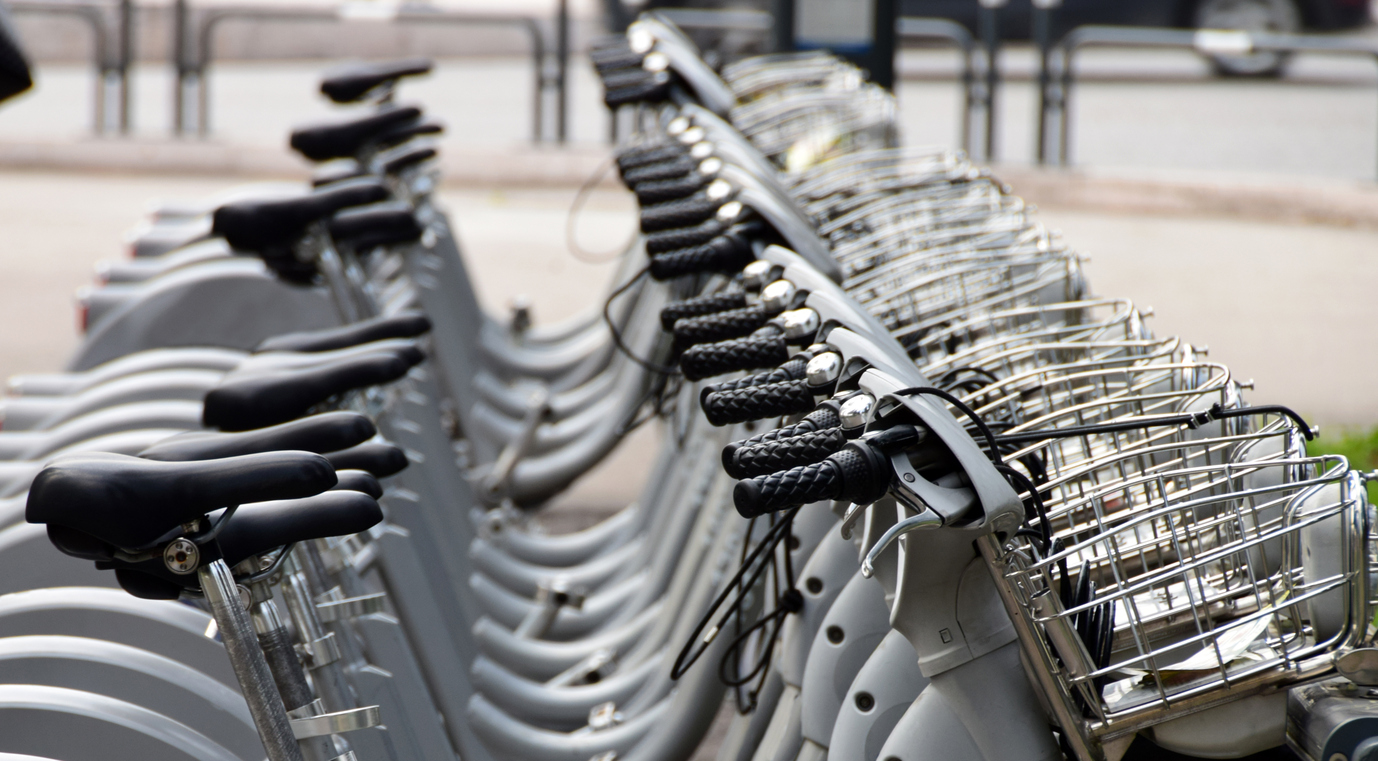 Ebikes can go further than you think
Scottish sustainable adventurer Chris Ramsey of Plug in Adventures  teamed up with Energy Saving Trust and VOLT ebikes to tackle a Guinness World Record on a standard electric bicycle. 
On Sunday 26th August 2018 at the Grampian Transport Museum in Alford, Aberdeenshire, Chris cycled over 180 miles in 12 hours on the quarter mile race track. He is now the World Record holder for the longest distance covered on an electric bike in 12 hours. 
The record was previously held by Prasad Erande, in Maharashtra, India at 110.6 miles. 
Chris wanted to take the capabilities of the electric bike to the extreme. He commented "By tackling this world record, I am aiming to demonstrate to the public just how capable ebikes are and that you do not need to be a hardcore cyclist to use one for your daily commute. Switching your combustion engine vehicle for an ebike to travel into the city, or to and from work will not only help increase your fitness, but also help reduce emissions within our cities, towns and villages. Making the air we breathe in our country much cleaner helps the general public be healthier as a whole, as well as reducing our impact on the climate."
No stranger to pushing sustainable transport to the limits, in July 2017 Chris became the first person in the world to enter and complete the gruelling 10,000 mile Mongol Rally in an electric car. Starting in Goodwood Racing circuit in London, it took him just 56 days and 110 charges to drive across Europe, Turkey and Kazakhstan, finally finishing in Southern Siberia.  Chris said: "I am a passionate advocator of sustainable transport. I live and breathe it every day myself, having an electric car and solar panels fitted to my home. My adventures and challenges are not publicity stunts; they are aimed at helping the public better understand the capabilities of this technology."   
Find out more about Chris Ramsay's World Record.
More on this…