How do I choose a cheap bike to get me off the couch and onto the bike path? Our bike experts weighed in on how to choose an inexpensive bicycle and offer a few of the best budget bikes to get you started.
Bicycle sales are currently booming around the world. Due in part to coronavirus, and in part to the warming spring weather, people are flocking to bike trails like never before.
And if you're like a lot of people, you might not know a ton about bikes. Fortunately, our team of editors has got you covered. We have decades of experience riding, racing, and commuting.
Although we love our high-end steeds, we have a soft spot for cheap bikes too. These bikes are all under $1,000 and work great. You can also check out our story on the best road bikes under $1,000.
So this article is for you, beginning cyclist, who just wants to pedal around the park, hit that fun dirt path, and avoid the bus. These are some great, budget-friendly bikes. They are reasonably reliable and easy to maintain.
And, hopefully, they'll get you excited about a new mode of transportation and sport that you can continue long after COVID-19 is a distant memory.
The Best Cheap Bikes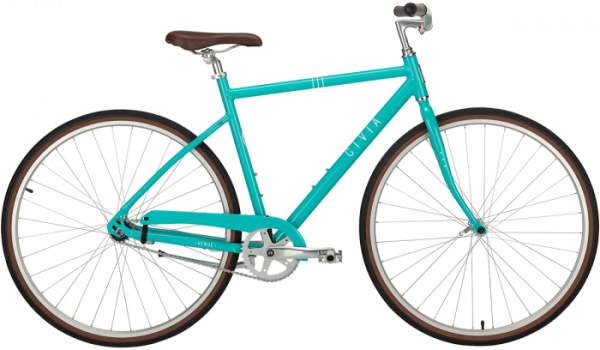 Remember the first bike you had as a kid? Well, the Civia Venue costs the same and will make you feel about as young. This totes adorbs city bike has but one speed, perfect for cruising around the neighborhood. Best of all — coaster brakes, baby! Simply ease your legs backward to apply the internal drum brakes and slow your roll.
Most likely, you haven't pedal-braked since you were 8, but trust us, it's a hoot! And even if you already have a nice road bike, for $350, the Venue is a steal (albeit aluminum) for a great grocery-getter and around-the-park goer. Civia also offers eight- and 24-speed options, but come on — coaster brakes!
One of our editors has a Trek FX with more than 20,000 miles on it! After commuting in Chicago on a late-model FX for more than 8 years, he said it's a great choice for pretty much anyone who wants a good urban bike at a value.
The FX series ranges a lot in price, from about $550 for the base FX 1 to $2,100 for the FX Sport 6 with a carbon fiber frame.
We like the FX 2 at $630 as an entry-level value. It rocks disc brakes that work regardless of the weather, an aluminum frame, internal cable routing, and good-for-the-price Shimano derailleurs.
It is a solid foundation of a bike that you can upgrade as needed, comes with a lifetime warranty, and will ship directly to your home through a local Trek dealer to support social distancing during the COVID-19 pandemic.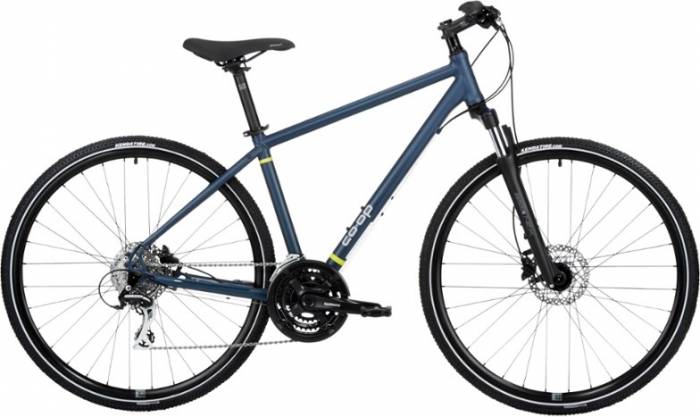 REI designed its CTY line of cycles for urban folks looking to hit the path, commute, or tool around the neighborhood. It has a 3×8 drivetrain, hydraulic disc brakes, and a shock-absorbing fork for bumpy roads.
And while those are pretty common attributes of an aluminum commuter bike, it does this at a very fair price ($640 on sale now). With relaxed geometry and forgiving gearing, this is a good entry bike for those ready to try out a new way of getting around.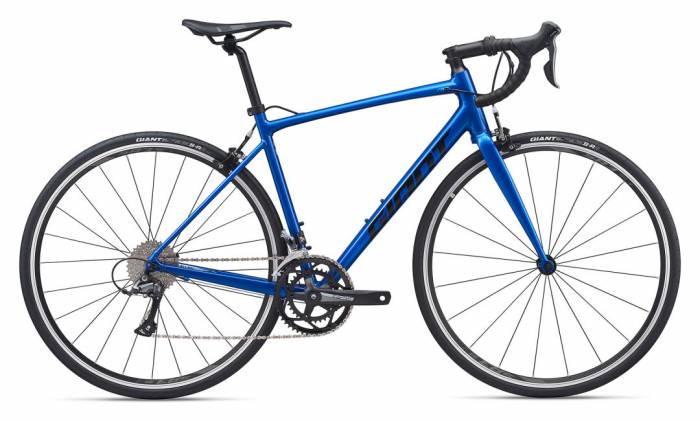 We rated the Giant Contend 3 as one of our best road bikes under $1,000. And at just $680, it's a great value.
The Contend 3 is great for a rider who wants to get into road biking and prefers the speedy nature of downturned drop bars. But it's still a comfortable, endurance-based ride.
The Contend 3 has ALUXX aluminum for the frame and fork, with an OverDrive steerer to make cornering a breeze. Giant's house-brand wheelset and wide 25c tires, plus a blend of Shimano and Tektro components, complete the package.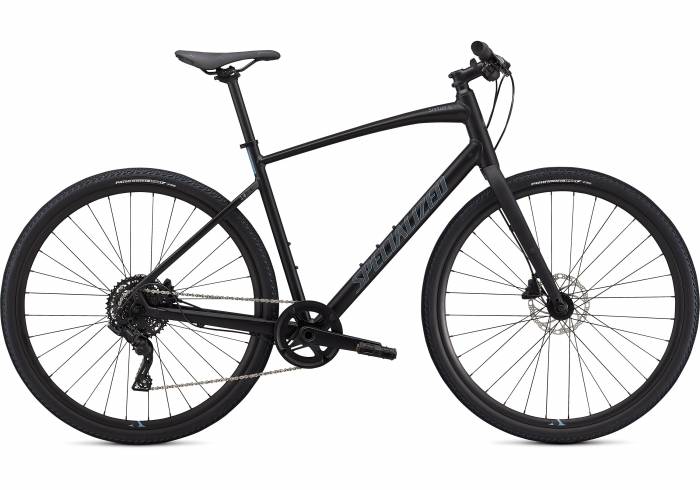 The Sirrus line from Specialized gives riders a flat bar, disc brakes, and a wide-range 2×9 Shimano Sora Road shifting group. While the X 3.0 is a bump up in price over the X 2.0 model (which is unfortunately sold out), it adds a Carbon Fact 9 fork that saves nearly 3 pounds.
It also has hydraulic disc brakes for stopping power in any condition and comfortable, ergonomically designed touchpoints.
Shop the Specialized Sirrus X 3.0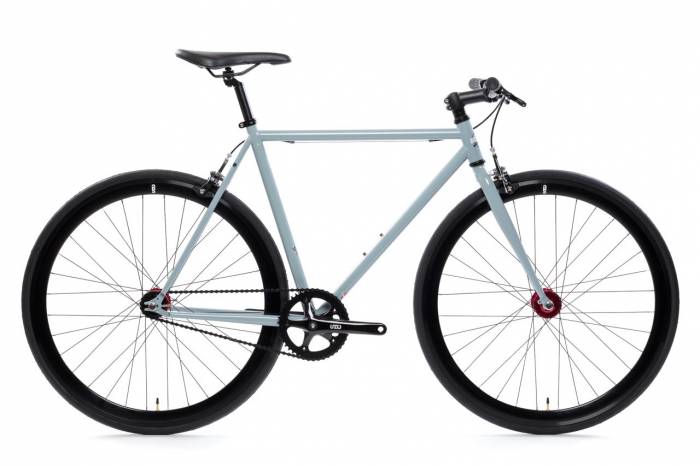 I'm going to preface this one with "it's not really a beginner bike." But if you're comfortable on sporty bikes but just getting back into it, this low-maintenance, fixed-gear/single-speed from State is a fun bike around town and a great deal.
These have just one speed. The rear cog can run as either a fixie (the pedal and crank are fixed to the wheel and always turn together) or freewheel single-speed (that allows you to coast without pedaling). They're a ton of fun if you meet a few criteria. First, you should be pretty comfortable on bicycles and not mind an aggressive, forward-leaning position.
You don't get any gears, so you need strong legs to climb hills. They aren't super forgiving in that sense, so they are best for pretty fit people. They come with front and rear hand brakes that grip the rim for reasonable (not great) stopping power.
Although these aren't for everyone, they are simple and a ton of fun, particularly if you'd like to dabble in the fixed-gear bike realm for a very low price.
Wondering why we included it? Check out all the five-star reviews.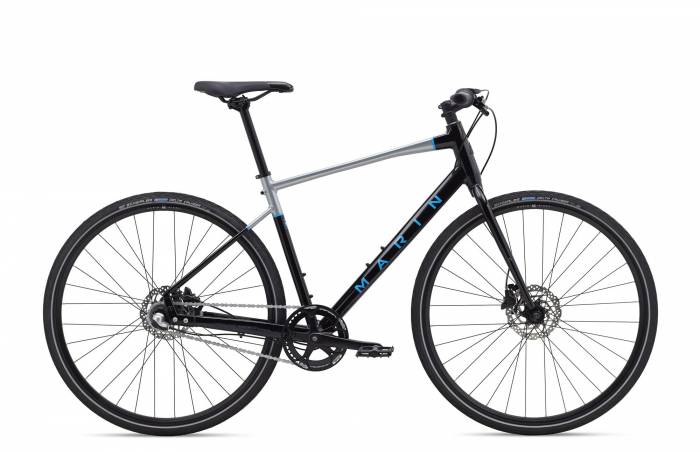 This bike has one great standout feature: Shimano's Nexus three-speed internally geared hub. That makes it super low-maintenance and easy to ride. But it does come with the downside of only having three gears, so it could be a bit of a struggle on hilly terrain. At $680, this bike will be a reliable workhorse for city riding.
Shop the Marin Bikes Presidio 1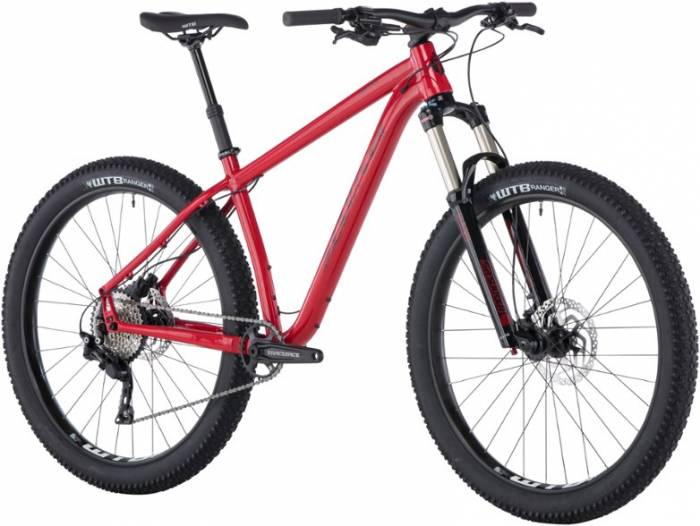 This mountain bike barely squeaks under the $1,000 mark. But to be frank, mountain bikes any cheaper than this probably aren't going to cut it if you plan to ride real trails.
We included this one because so many of us want to get onto some singletrack and into nature. And the Timberjack is very adept at that while still being just fine to roll around the park alone or with your housemates.
The Timberjack has a decent SR Suntour XCR 34 Air fork, which provides 130 mm of suspension. The hardtail rocks popular 27.5-inch wheels and Shimano MT201 hydraulic disc brakes. The 1×10-speed has a great gearing range for almost any terrain and gives riders enough room to grow if they start tackling modestly difficult singletrack.
For the burgeoning mountain biker on a budget, the Timberjack Deore 27.5+ is a great place to start. And if — er — when you fall in love with mountain biking, you can upgrade the components to improve performance.
Shop the Salsa Timberjack Deore 27.5+
How to Pick and Fit a Bicycle
Kurt Barclay, GearJunkie's senior marketing manager, worked at bike shops for years and is an accomplished racer with epics like the Arrowhead 135 and Dirty Kanza 200 under his belt. So we asked him for some advice about how to pick a bike.
"When I worked in a shop, the first questions I'd ask new buyers was 'Where do you want to ride?' and 'How do you want to ride?'" he said.
Bike Riding Style
So first, truly ask yourself: How do you want to ride? Do you want to be comfortable and relaxed or pound out some miles for fitness and fun?
For a comfortable and relaxed ride, look for flat bars and a more upright riding position. Comfort and hybrid bikes with a couple of gears or more are perfect.
For a sporty and fun ride, look for flat bars or drop bars with a slightly forward riding position. More gears are great for more speed and varied terrain. Fitness bikes or entry-level mountain bikes are also great places to start.
For those who want to get aggressive and yield high performance, well, this article probably isn't really for you. Give your local bike shop a call (or stop in while following social distancing rules). They'll be happy to discuss options and get you set up on your dream bike.
Where Do You Want to Ride?
Now onto the second question: Where do you want to ride?
If you're sticking to paved paths and neighborhood streets, really any bike will work. But skinny, smooth tires and a more comfort/fitness position will be both comfortable and fun. Bikes like the Civia Venue and REI Co-op Cycles CTY 2.1 are great options.
For fast pavement, road riding, and longer rides at higher speed, stick to a road bike with drop bars or a fitness bike with a good gear range. Check out the Trek Fx2, Specialized X3, and Giant Content 3.
For mixed pavement and crushed gravel paths, fitness bikes and entry-level mountain bikes are solid choices. Look for wider tires, roughly an inch or wider, and disc brakes are a plus for dirty conditions and terrain. The Marin Presidio 1 and EI Co-op Cycles CTY 2.1 fit the bill.
For pavement, gravel, dirt, and anything in between, a mountain bike will be able to handle it all. Look for flat bars, knobby tires, a suspension fork for comfort, and lots of gears. Again, disc brakes are a major plus here. Bikes like the Salsa Timberjack will provide hours of fun.
How to Choose a Bike Size: Measure Yourself
Whether you chose one of our recommendations or another bicycle, there's a good chance today that you'll have it delivered to your home. Many shops and brands are now offering delivery to encourage social distancing.
To measure yourself for a bicycle, you'll need a few tools. First, gather a straightedge and a ruler. Then, find a buddy who can help you with the measurements.
Measure your inseam in bare feet holding the straight-edge parallel to the floor from your crotch. Then, standing naturally, use the ruler to measure the distance to the floor. This is a key measurement.
Check out this link to Competitive Cyclist for a great calculator for bike sizing.
Make sure, at minimum, to also grab yourself a bike helmet when you get your bicycle. Because while we're all being careful of COVID-19 risks, the world has plenty of other hazards to run into!
Stay safe, stay healthy, and enjoy exploring the world on a bicycle. It's a wonderfully free way to travel, exercise, and relieve stress. Welcome to the world of biking!