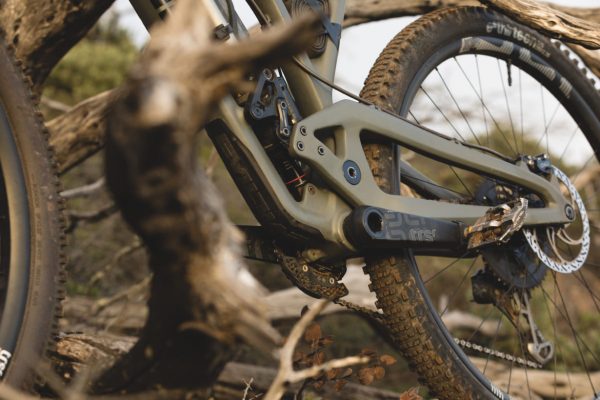 Most component manufacturers have an origin story that includes some peaks and valleys, and maybe a regretful hotel pool party or two. Friends come together to create something different or better, often with the dream of autonomy and invention.
While we have shared the stories of countless athletes throughout the dirt world, we rarely get a chance to tell the story of a company designing and innovating the bits that make our bikes great. Triggered by the recent inquiry "where does the asterisk in e*thirteen come from?" we decided to get the company's story, and they were happy to chat. Connor Bondlow of e*thirteen had to query several prior employees to get to the bottom of our questions, and he did quite a thorough job of it.
e*thirteen components are currently being mounted on a number of stock bikes, most notably those from the online gravity gurus at YT Industries, and we hope that a little inside info on the brand will allow riders to further understand the industry we all support.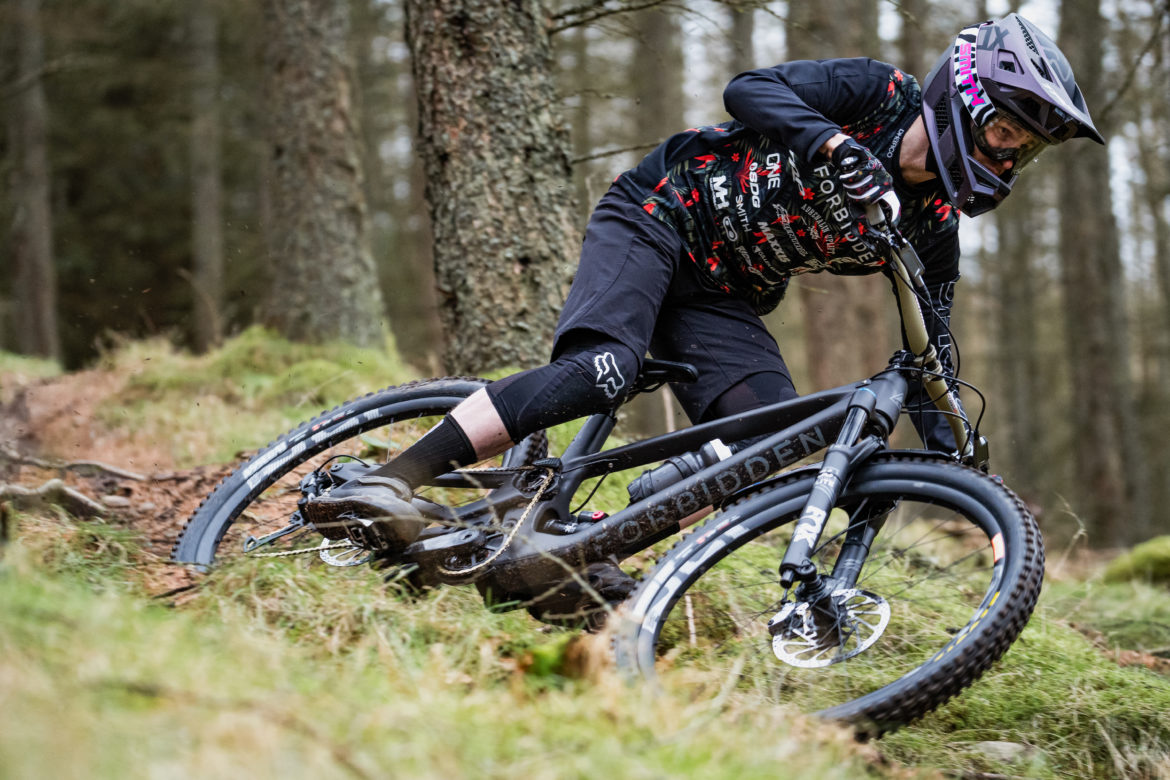 Let's start this off appropriately. Where does the name come from, and what's with the asterisk?
This response comes from John Pentecost who was one of the company's founders. Pentecost now works with Pivot Cycles.
The short story is this: It used to be that Exit 13 on I-95 would put you on the Massachusetts Turnpike toward Boston (the exits have since been renumbered). When we first started the company, I used to drive from Maine (where I live) to Boston (where Dave lives) all the time for meetings, and Exit 13 always felt like the long drive was over.

The idea resonated more with Dave [Weagle] because at the time (2002-ish), there was this big East Coast vs West Coast thing in USA DH racing. Dave was also super proud of being from Boston. He wanted a name that referenced the east coast in general (I-95 runs the entire length of the east coast) and Boston more specifically (Exit 13 takes you to Boston).

I came up with the basic concept of "Exit 13" and Dave came up with the idea that the word "Exit" might have a connotation that was a little too negative for a component manufacturer – "my chainguide failed, and I got 'Exit 13'ed' from the race," – so it was his idea to shorten it to "e.13".
So why the asterisk? It just looked cool.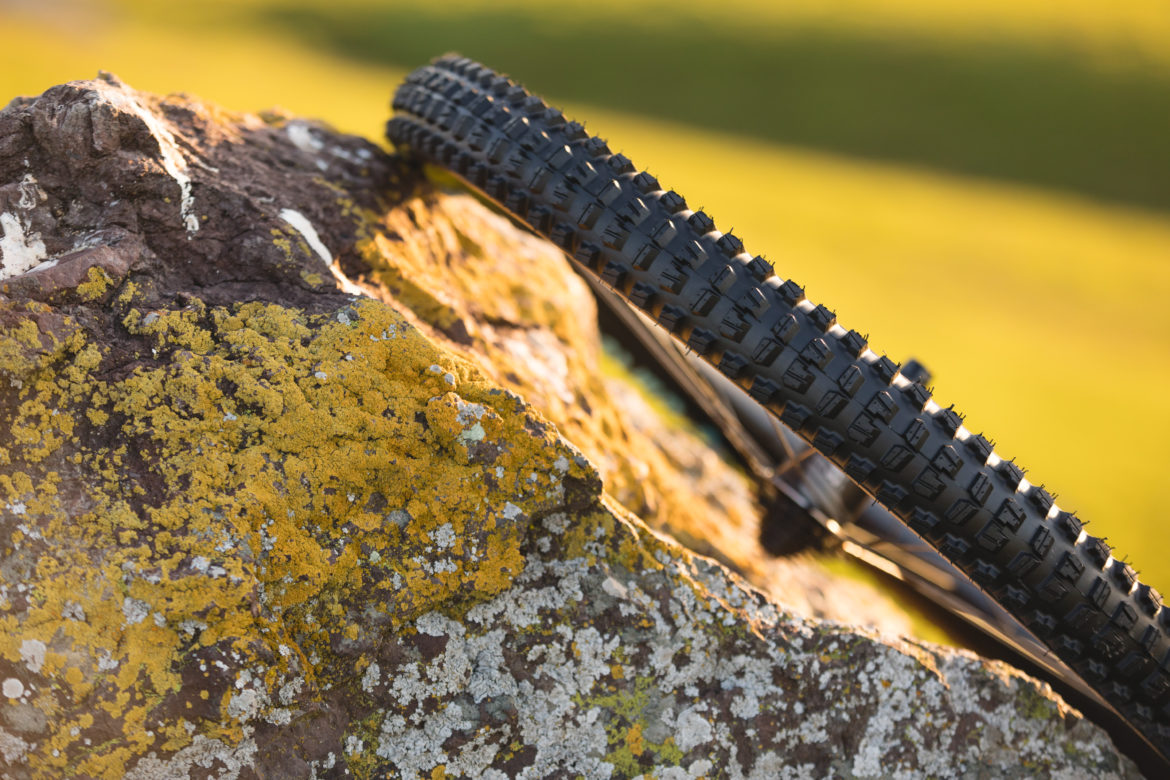 When was e*thirteen started, and by who? This answer was taken directly from their brand book.
Founded in 2001 by engineer Dave Weagle, e*thirteen has always pushed people's ideas in terms of innovation, function, and design. Through these tenets, e*thirteen's products have become a market leader in chain retention systems all over the world. We have strong roots in competition and support numerous athletes and events from grassroots racing right up to top flight World Cup competition and World Champions. By 2008, our chain guides and rings had collected more gold medals at World Cup and World Championship competition level in recent years than any other chain retention system, making us the choice for all riders at all levels.

Enter the Hive. Established in 2008, the Hive is committed to improving cyclists' experience through the relentless application of engineering and design principles. In June 2010, the Hive proudly announced a merger with chain retention manufacturer e*thirteen. Independently, both companies were dedicated to designing and manufacturing industry-shaping cycling components. Together, we're building on our shared philosophy of strong engineering principles and quality manufacturing to deliver even greater innovation to a discerning customer base.
None of the original e*thirteen employees currently work at e*thirteen, and the Hive branding has all been removed in favor of pulling all products under the e*thirteen moniker, but this excerpt gives you a good idea of how our current enterprise came to be. 
What is the overall aim of the company? Are you focused on making high-performance racing components, affordable components, or something else? 
Race-proven performance has always been a top priority along with durability and reliability, and thus affordability is always the challenge. But in some cases, we've been able to use our problem-solving skills to offer technical benefits that end up reducing cost across the board. For example, our LG1 7-speed Downhill hubs have an integrated cassette. The freehub body is actually machined into the 21t cog. This allowed us to increase the hub shell width by 10mm, giving us a much stronger wheel overall, and reducing the number of parts needed in the system. That dropped the manufacturing time and cost, which saves the consumer money.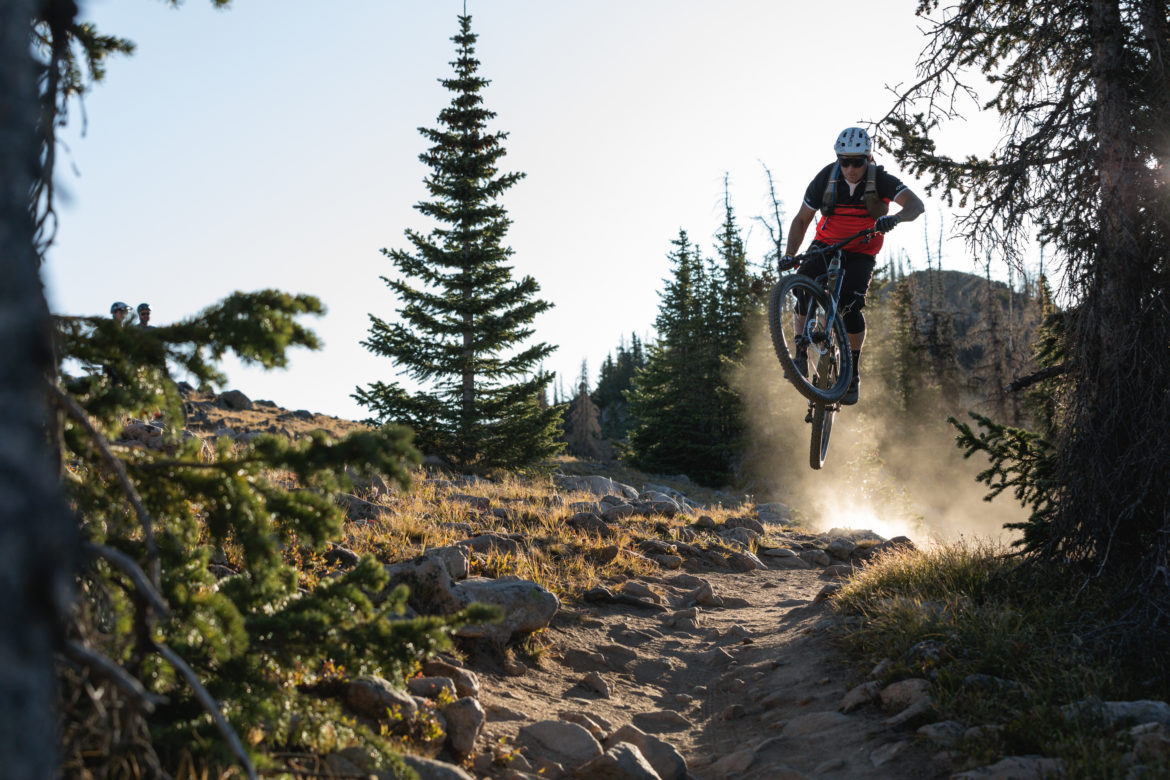 Where are e*thirteen components designed and manufactured?
Designed in California. Manufactured in Taiwan (metal), China (carbon), and Thailand (rubber).
What components did the company start with?
Chain guides and bash guards were the first products under the e*thirteen brand. 
Which of your products are the most unique or innovative? 
Along with the aforementioned 7-speed hub, the 9t cog on all of our cassettes is still a competitive edge against everything else out there. There's a lot of reasons why manufacturers are afraid to go 9t. The more popular reason is because of the 'polygon effect' which in MTB isn't an issue. It's basically a vibration felt when the radius of a curve in the chain gets too small for the length of the links. You could feel it in a velodrome on a track bike in the 9t, but as your heaviest gear at your fastest speeds on an MTB it's the last thing you could feel, and well worth the extra clearance, added range, and weight savings throughout your drivetrain. 
So, after you reject the polygon effect as a threat, you'd have to find a way to attach your cassette body to the freehub body. A 9t doesn't allow for enough material to thread a lockring into with the standard cassette tool spline. So at this point, you have to reinvent the system which is intimidating for bigger companies like SRAM and Shimano, all the new tooling on a massive scale. We're smaller and more agile, so that's what we did. With the spline machined directly into the 9t, it turns the whole steel cluster instead of a lockring, and that cluster mounts to the aluminum. This also requires fewer parts overall, no pins to hold cogs together and replaceable aluminum clusters. We sell replacement aluminum clusters for a fraction of the cost of a new cassette, and the steel half lasts a lot longer. We're not seeing much early wear, but rather a lot of cassettes lasting for more seasons, with fresh aluminum as needed. We even have an e-bike rated cassette that's all steel except for the biggest cog. You can run it on an 11-speed MTB and it's far more resistant to wear than the rest.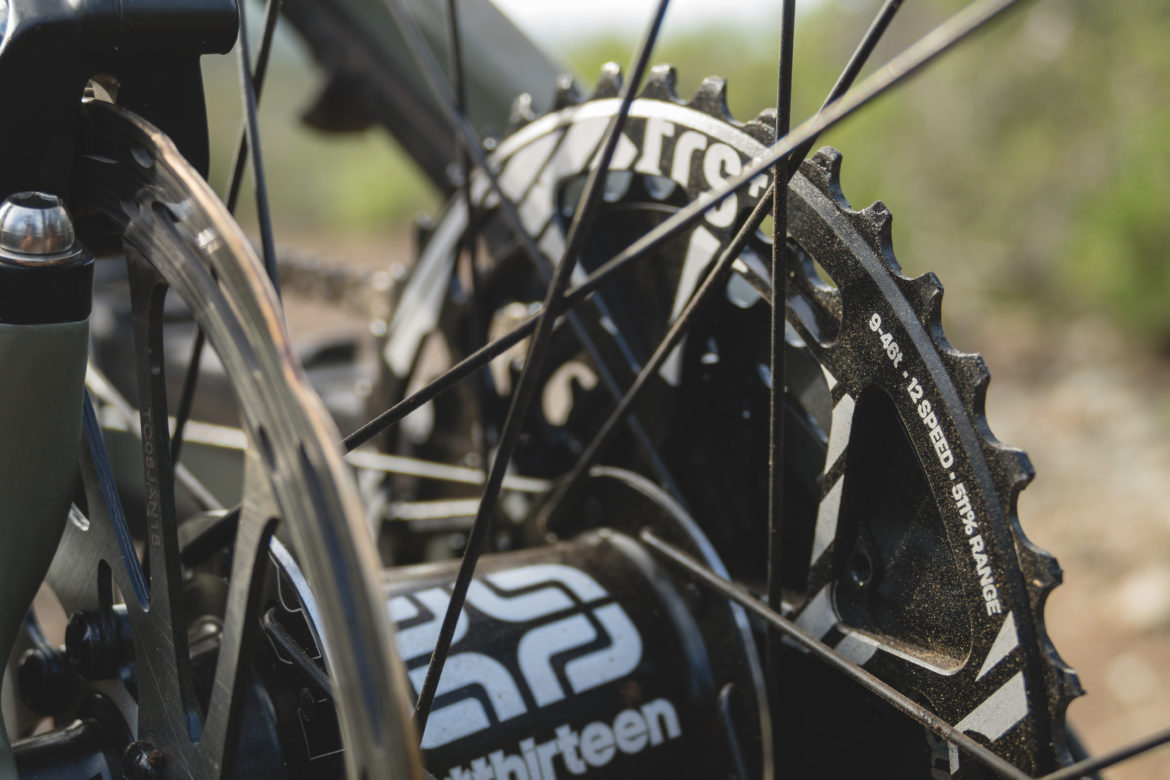 Tell us about a past product that could have been done differently. What flopped or fizzled?
Our first generation flat pedals were amazing but fizzled nonetheless. They had a cult following because they were massive and had an aluminum body with replaceable plastic layers on top and bottom, basically pedals with their own bash guards. People who knew them loved them, but they were too expensive. We had a version with a titanium spindle that was close to 300 bucks and there's just too many other options out there for so much less that the benefits didn't justify the cost. We fixed that with the new Base and Plus pedals, but it took a few years, and we had to say goodby to the replaceable layers in favor of a more durable and low profile setup. 
How does the company view sponsorship and event support? 
Athlete feedback is invaluable. Lab testing only gets you so far. Grassroots sponsorship has always been really important to us as well because we're part of a community around each of our offices and in the industry as a whole. Events take bodies and we've always had a pretty lean crew, but we always do as many as we can each year. It's important to be there to support our fans and athletes. We do a lot more in Germany than in the US but that's going to change in the years to come.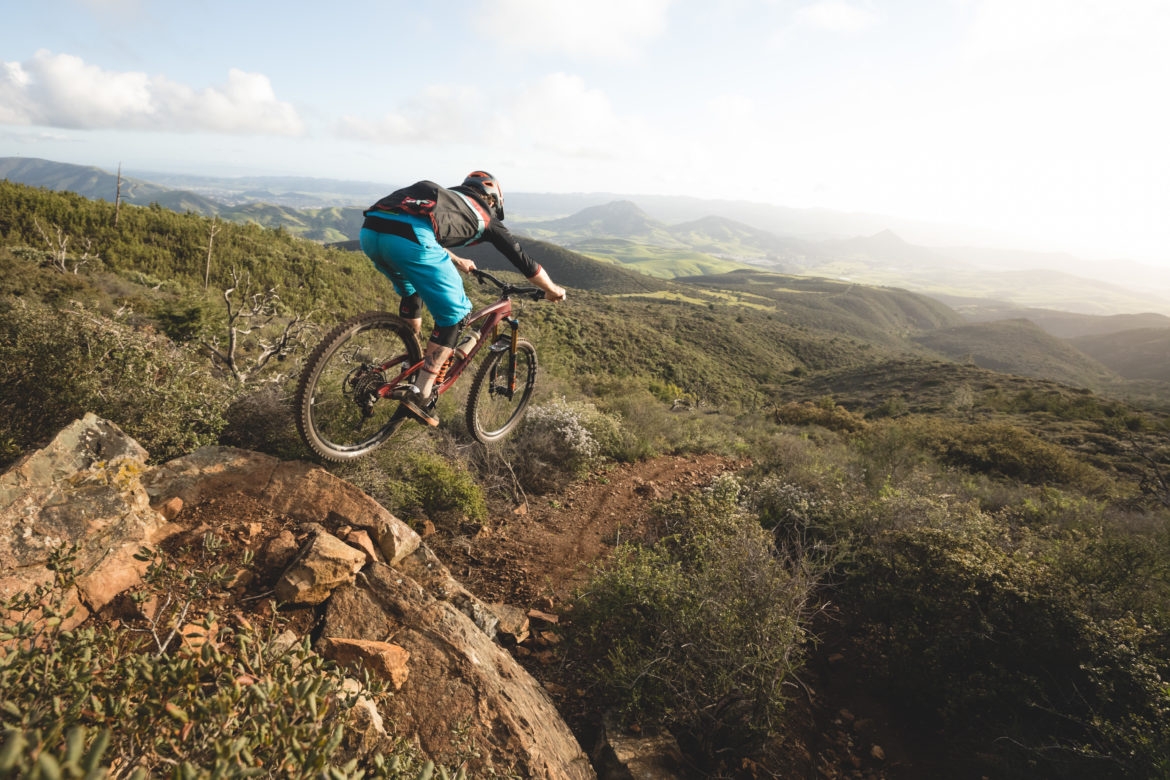 How many people work for e*thirteen?
About 30 worldwide at offices in Germany, USA, Canada, and Taiwan.
Are you all looking to expand the product line in the future? Can you share any insights?
There are no plans in the future to enter any new segments of the components market. We've got some new tires in the works, and a few more gravel parts on the way to round out our offering in that market. We've got our work cut out for us perfecting the current line.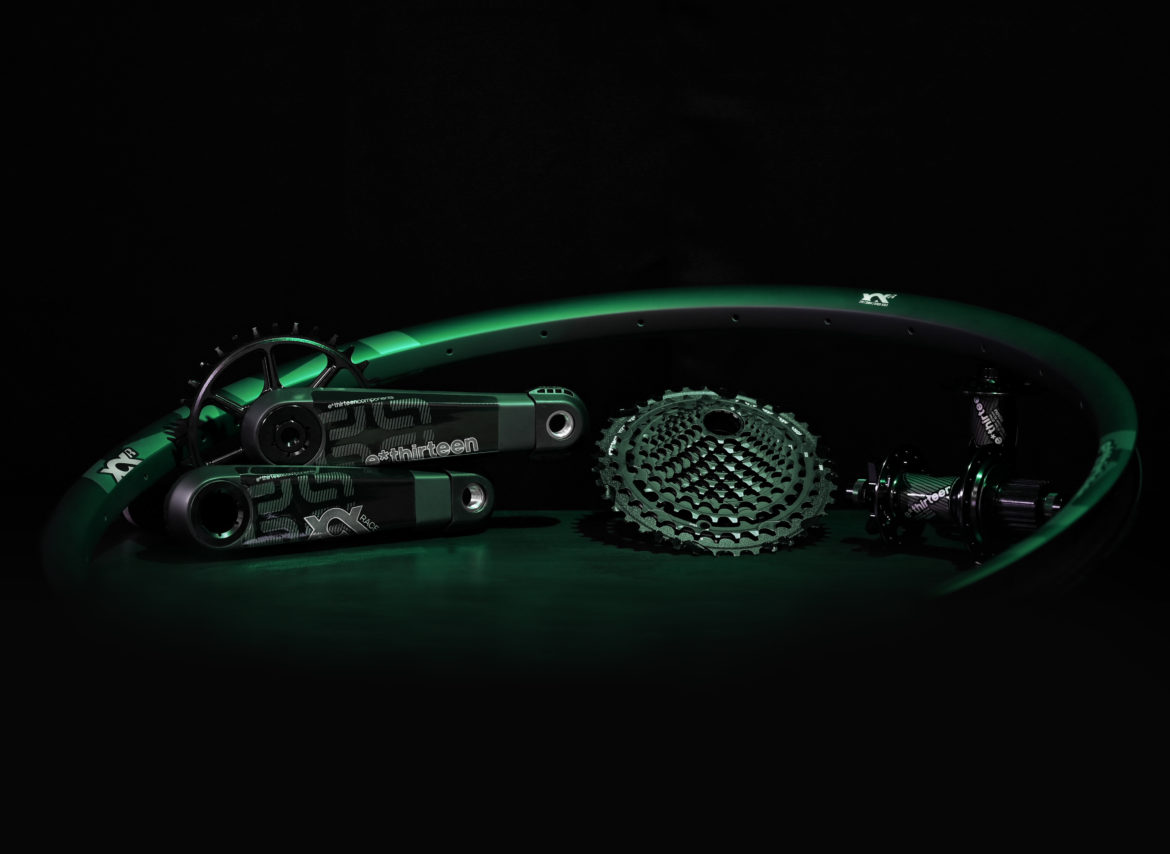 What other companies would you like to read about? Do you have specific questions we can ask them? Please share them below.