MTB News Mix is a weekly update of all things mountain biking where we cover new products, pro race results, trail news, and more.
Mountain bike brands timed a lot of releases around the Sea Otter Classic, and that would have fallen in line with this week's News Mix. Here's some of what we might have seen in Monterey.
Moots has a new hardtail, the Womble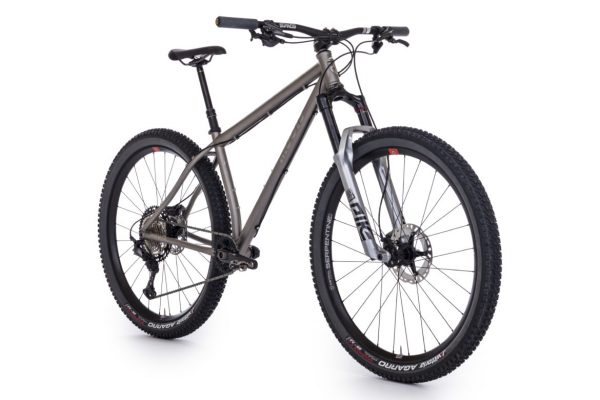 Boutique titanium frame brand Moots dropped a new hardtail, dubbed the Womble, and it looks rowdy. Currently the Steamboat Springs, Colorado based company has three hardtail models, including the Womble. The Mooto is positioned as an agile XC bike, the Mountaineer is ready for bikepacking adventures, and now the Womble looks like a hardcore hardtail with progressive geometry.
The Womble is a 1-by specific frame, with proprietary double butted top and down tubes, in the largest diameter Moots has ever chosen for their tubing, for a stiffer front end. With this, they were able to lengthen the front triangle and fit a 140mm fork without worrying about flex.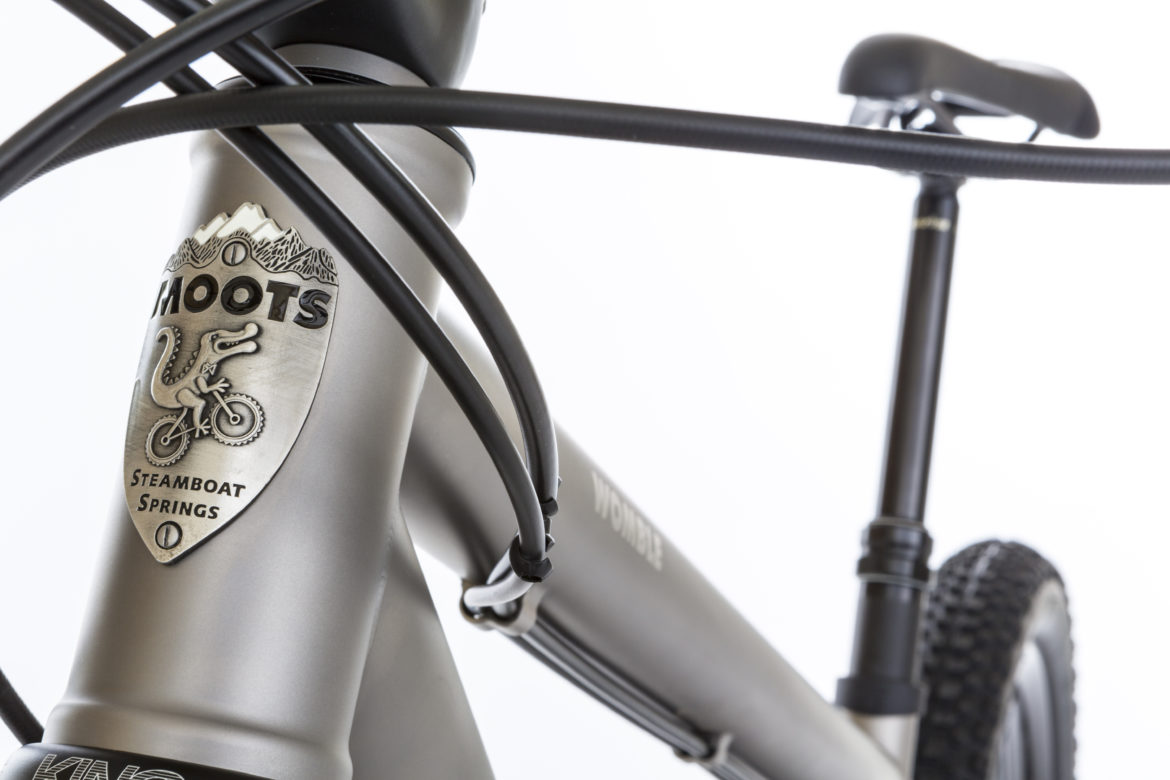 On a medium, the hardtail gets 450mm of reach, 792mm of standover height, 434mm chainstays, a 75.7° STA, and a 67.1° HTA. The effective seat tube angle is likely more slack since the measurement only extends to the collar.
The Womble is also based off of a reduced 42mm offset fork, a 35-50mm stem, and a maximum chainring size of 32 teeth. Tire clearance is as wide as a 2.6-inch 29er, and sizes medium and above can fit two water bottles in the front triangle. Size smalls can fit one.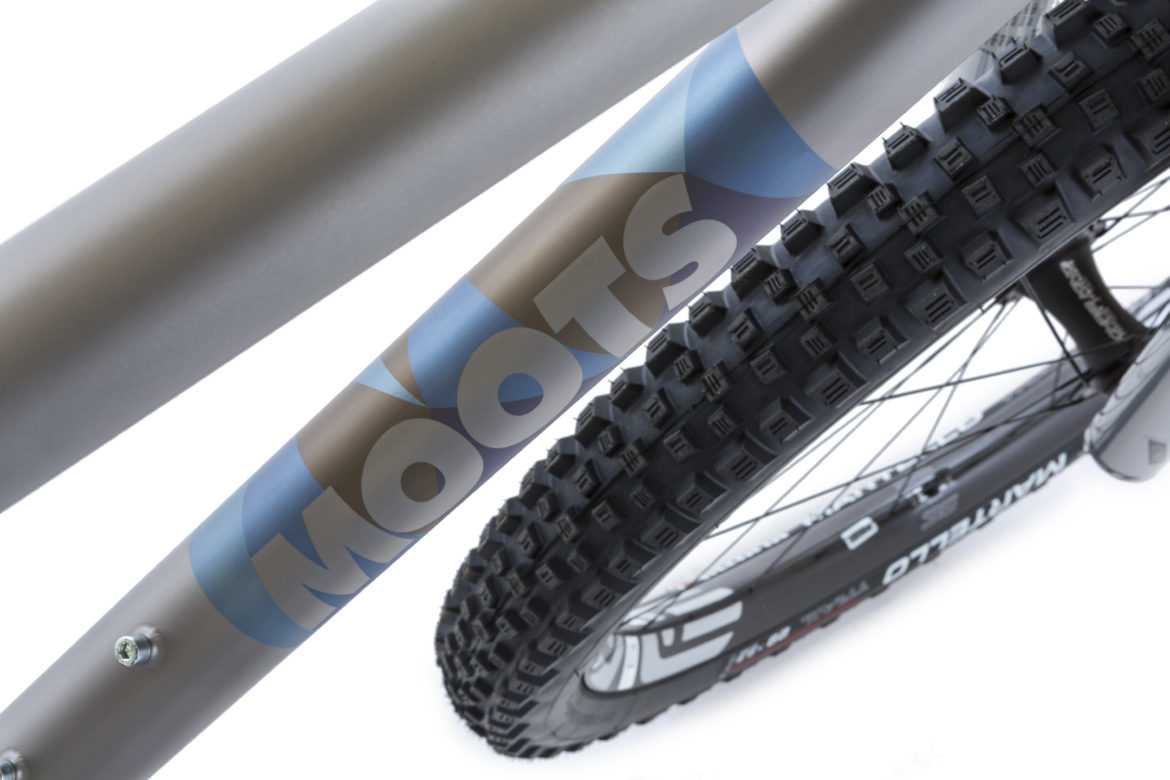 Like any titanium Moots bike, the Womble ain't cheap. A frame alone is priced at $3,625. A Shimano XT specced build costs $7,640 with Astral Serpentine wheels and an ENVE cockpit, and a SRAM XO1 AXS electronic drivetrain build costs $9,309.
Moots bikes are customizable to the individual and the company is known for providing exceptional service through the life of the frame, should the frame reach its end someday. See more information on the Moots website.
Raystown Bike Fest is postponed
The festival that didn't look like it was going to happen, and then was given a new life is now off again. At least for now. The Raystown Bike Fest, formerly known as the Dirt Rag Dirtfest has been postponed due to COVID-19. The festival was scheduled to take place May 21-23. Unfortunately, fans will have to wait until 2021. Friends of Raystown decided that the fall will likely be too competitive to set a date with so many events rescheduled toward the end of the year.
"The decision to reschedule our event wasn't taken lightly. We are inspired by the words of M. Leavitt, DHHS: 'Everything we do before a pandemic will seem alarmist. Everything we do after will seem inadequate'."
Michelin release downhill tire line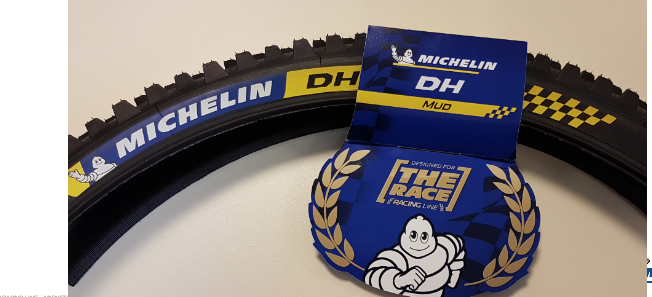 Michelin are digging their feet deeper into the dirt with a new series of downhill tires, now available in three different variations. Michelin has a DH22, DH34, and a DHMud racing tire.
Michelin are making their tires with one casing option, and have focused the option on one compound, optimized for dry and wet grip and through low and high temperatures. The casing is said to be solid at low pressures with minimal flex and good lateral stiffness.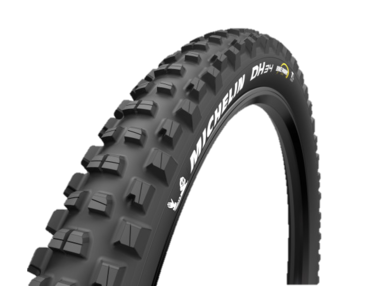 The DH34 is made for hardpack, rocky, and mixed terrain, and has been tested on 70% of downhill World Cups, they say. The DH34 also excels in bike park use according to Michelin. The DH34 comes in at a hefty weight of between 1200 and 1400g, depending on the diameter. It is available in a 26″, 27.5″, and 29″, all with a 2.4″ width. They are priced at $94.
The separate Bike Park line of DH34s come in at 1180/1290g for 27.5/29-inch diameters and are $50 a piece. Michelin says the Bike Park tires are optimized for maximum wear and durability, and perform well in wet and dry conditions. They have the same tread, but a more durable compound.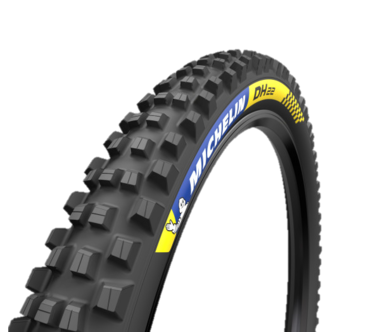 The DH22 is made for soft and mixed terrain, and has been ridden on most of the recent DH World Cup courses. This tire is made in a 2.4″ width, in either 27.5″ or 29″, with the 27.5″ supposedly weighing 40g more than the 1400g 29er tire. These are priced at $94 each.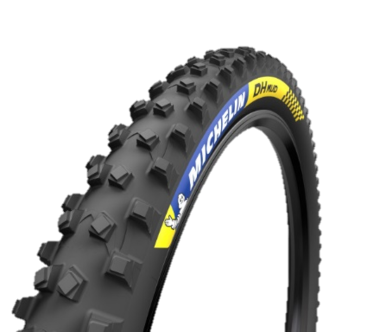 The DH Mud tire is optimized to shed mud and still provide grip, and is said to be easy to snip for on-the-spot tire modification on critical race days. A 27.5″ mud tire weighs a claimed 1250g and the 29er weighs 1400g. They are priced at $100.
Michelin has had a lot of athletes testing their tires over the years including Cam Zink, Brook MacDonald, and Sam Hill.
Maxxis Wide Trail XC are 2.4-inch-wide XC tires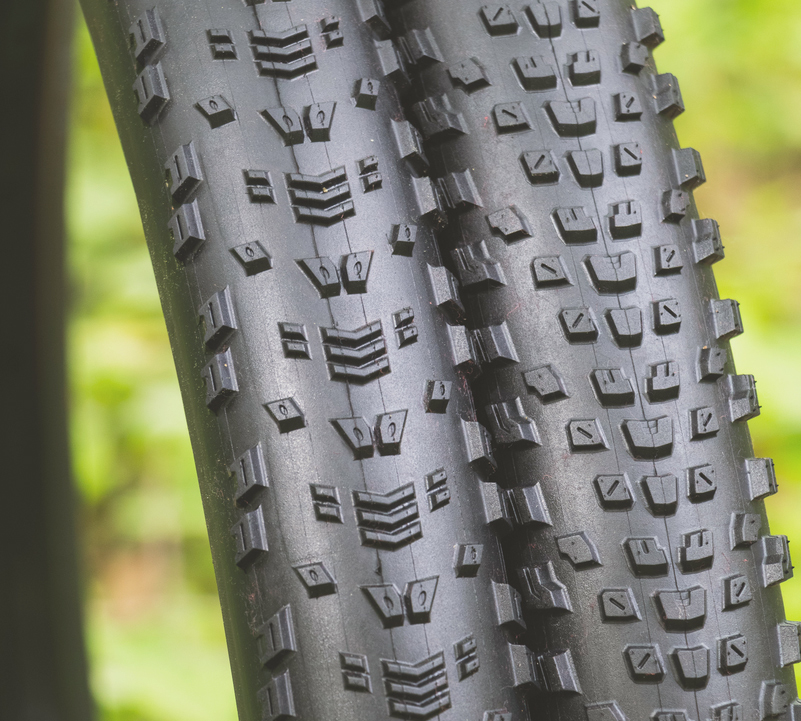 Gone are the days of limited tire clearance and 2.1″ tires on cross-country mountain bikes. Maybe XC is more aggressive, or maybe brands have finally figured out how to make a durable XC tire that is lightweight and also offers a lot of traction.
Maxxis launched the Wide Trail range of XC tires, with Aspen and Rekon Race tread patterns, available in a 2.4-inch width. The tread patterns are modified for the larger casing and the tires are optimized around 30mm internal width rims.
The new Aspen and Rekon Race tires are also 120 TPI, feature a Maxxis Dual Compound, and have an EXO reinforced sidewall. Claimed weights are 720g for the Aspen and 760g for the Rekon Race.
Make your own fenders at home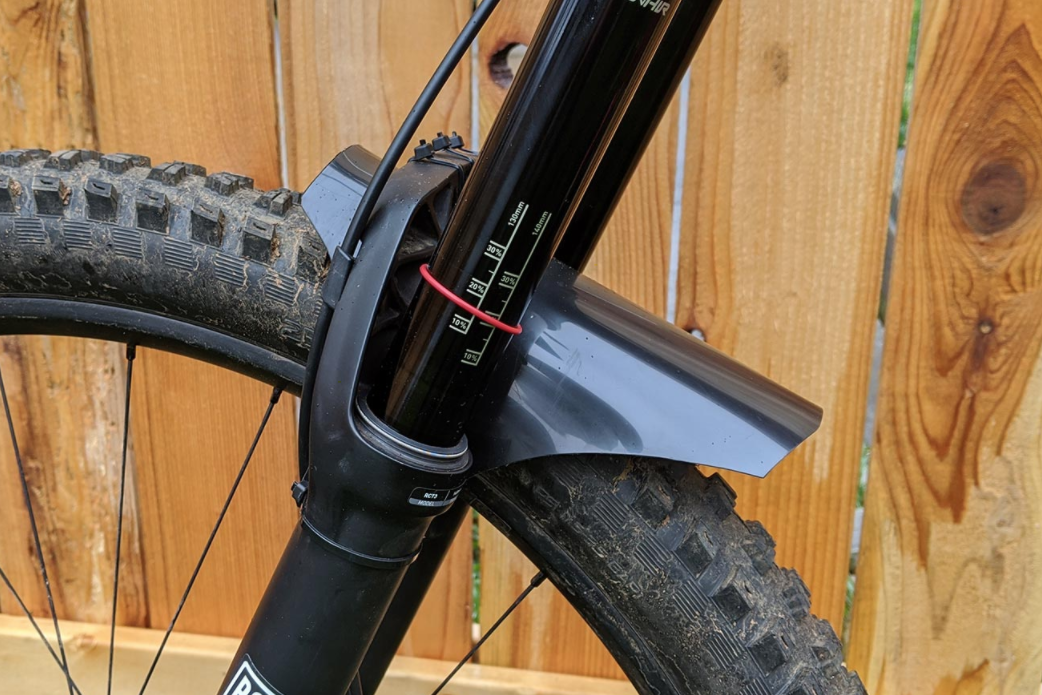 Quarantine is treating everyone a little differently. Some are taking on home projects, others are reading, and some are taking on much needed bike maintenance.
If your bike already has fresh oil and fluid everywhere, why not make a fender to keep mud off of important places? Paxton Brewer of Bellingham, Washington decided to launch a website that gives detailed instruction on how to make a fender at home, rather than buying a branded one somewhere.
Fenders keep mud out of riders' eyes or off important components and they are relatively simple. Brewer made a pretty lengthy website with copyrighted templates, and suggestions for materials. The fenders can be made from things like milk jugs or old motor oil containers, or a cheap cutting board.
By following Brewer's templates and instructions, it looks like users end up with a durable front or rear fender that shows off DIYers' creativity.
Check out Brewer's website for more information and instructions.
Hunt Wheels drop burly eMTB wheel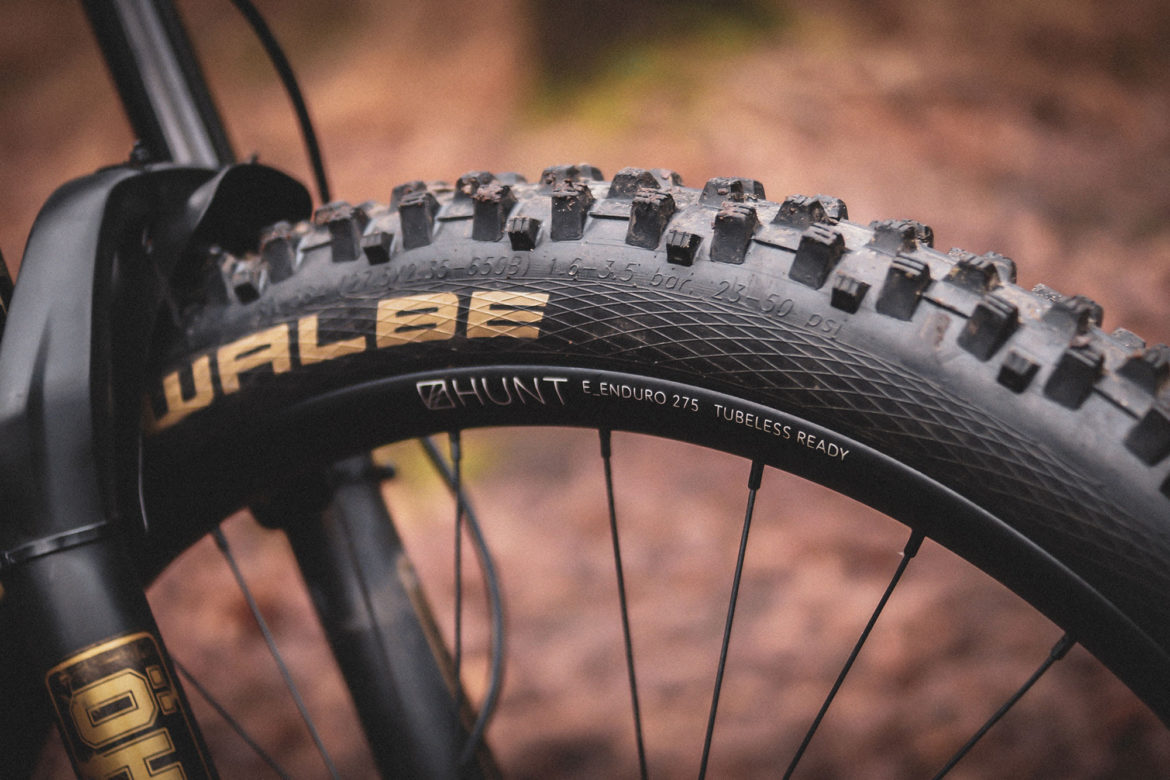 Hunt Wheels has been making waves with affordable, robust wheels lately, and they now have a solid eMTB wheel made for the extra weight and torque that accompanies the rigs. The Hunt E_Enduro Wide eMTB wheels are 37mm wide internally, made of 6069-T6 aluminum, and are laced with triple-butted spokes to eMTB specific, oversized hubs.
The hubs feature a larger body with heatsinks for heat dissipation and have thick 17mm axles. The spoke count is a weighty 32F/36R, and the total mass rings a claimed weight of 2531/2621g for 27.5/29-inch wheels. The wide rims are optimized for the 2.5 to 2.8-inch wide range of tires, but will still work well with tires from 2.3 to 3.0-inches wide. Hunt E_Enduro Wide wheels come with tubeless tape and valves installed, for $540.
Atomik debuts an aluminum wheelset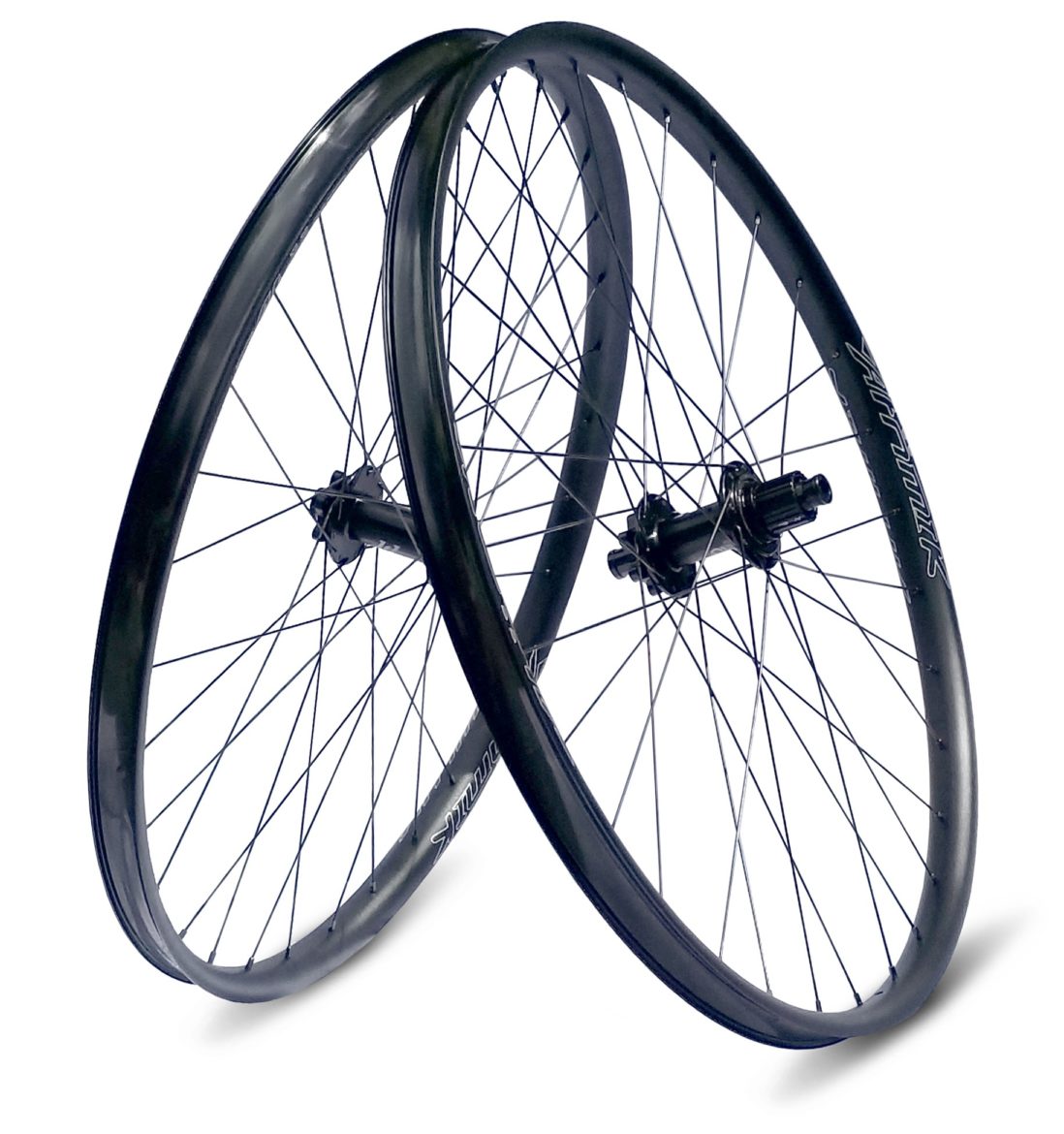 Atomik Carbon is known for using a certain composite material to make very high end and costly wheels. Now, the company has a more budget-friendly option with their first aluminum mountain bike rim, available in 27.5- or 29-inch diameters. The rims can come ala carte, or as a complete Atomik wheel build with Industry Nine 1/1 hubs and Sapim race spokes.
The Atomik AL345 have a 30mm internal width, a 34.5mm outer width, and an 18mm depth, and feature a symmetrical design made from 6069 series aluminum. Weights come in at 460/475g for 27.5/29ers, and a complete wheelset rings in at 1,870/1,900g.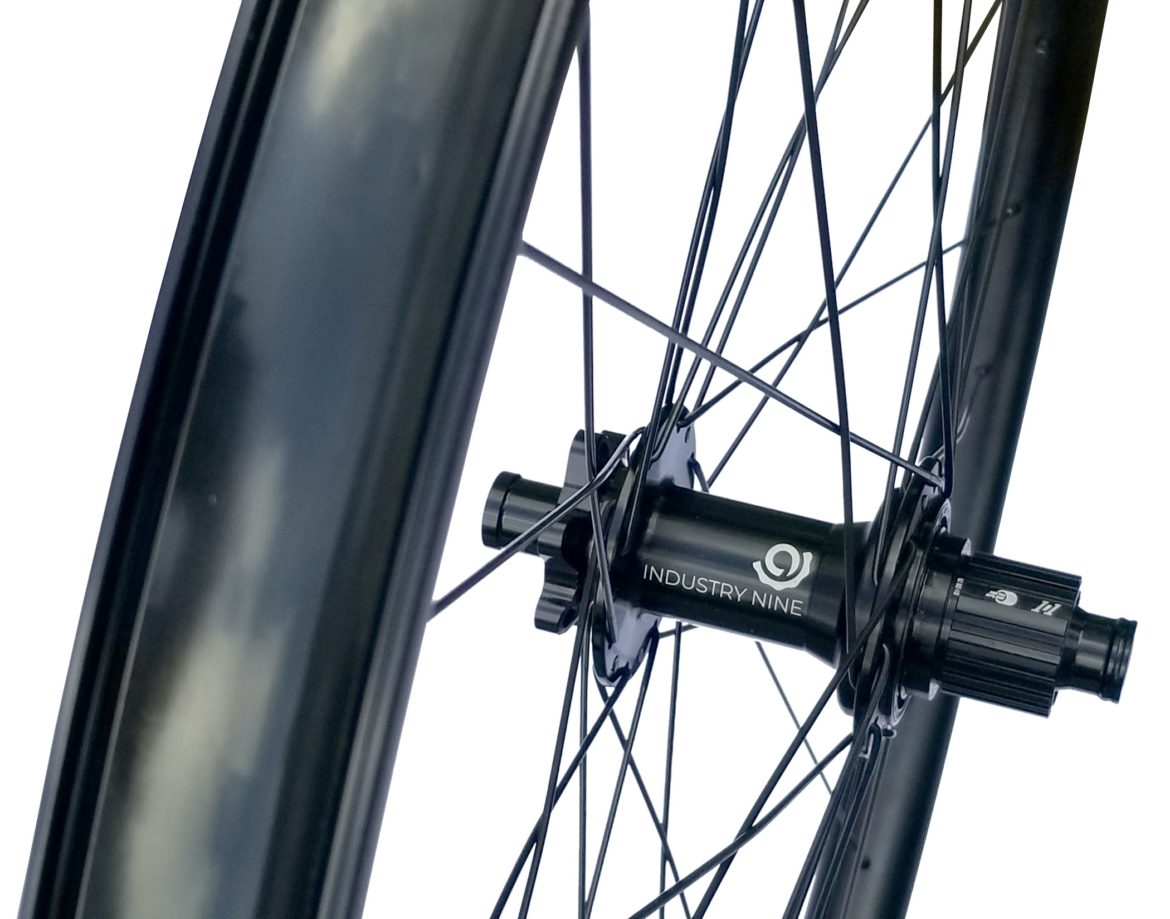 Another interesting thing that Atomik is doing with the wheelset is giving buyers an option to upgrade to carbon. If an AL435 buyer wants to switch to carbon at anytime, then Atomik will rebuild the wheel with the existing hubs, but add new Sapim race spokes and brass nipples, and they will perform the labor and pay for return shipping at no cost.
The AL435s are available now as a $700 wheelset with Industry Nine 1/1 hubs, or as rims only for $100 per rim.
Bluegrass body armor can fit a hydration pack
After a year of testing, Bluegrass released two new back protectors, called the B&S D3O and Armour Lite. The B&S D3O is made for complete wraparound protection, with breathability and quick-drying capability. It comes available in four sizes, has a full D3O back protector and shoulder shells, with a slim-fit construction that is compatible with hydration packs. It sells for 190€.
The Armour Lite protector is made for lighter trail rides. It comes in four sizes, has an EVA back protector, three rear pockets, and is also hydration pack compatible. It sells for 130€.
7iDP launches Project.23 full-face helmets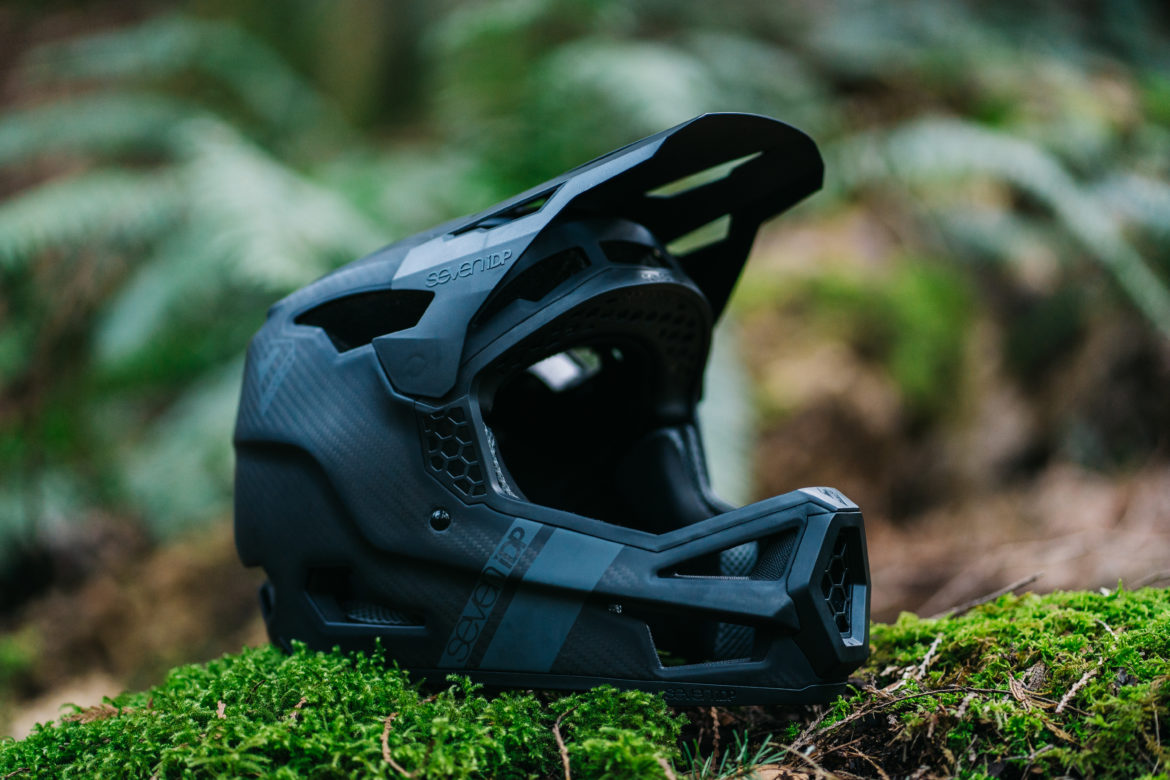 7iDP has a new range of full head coverage out, made for lightweight sending. The Project.23 is a lightweight full-face helmet, made from either carbon, fiberglass, or ABS.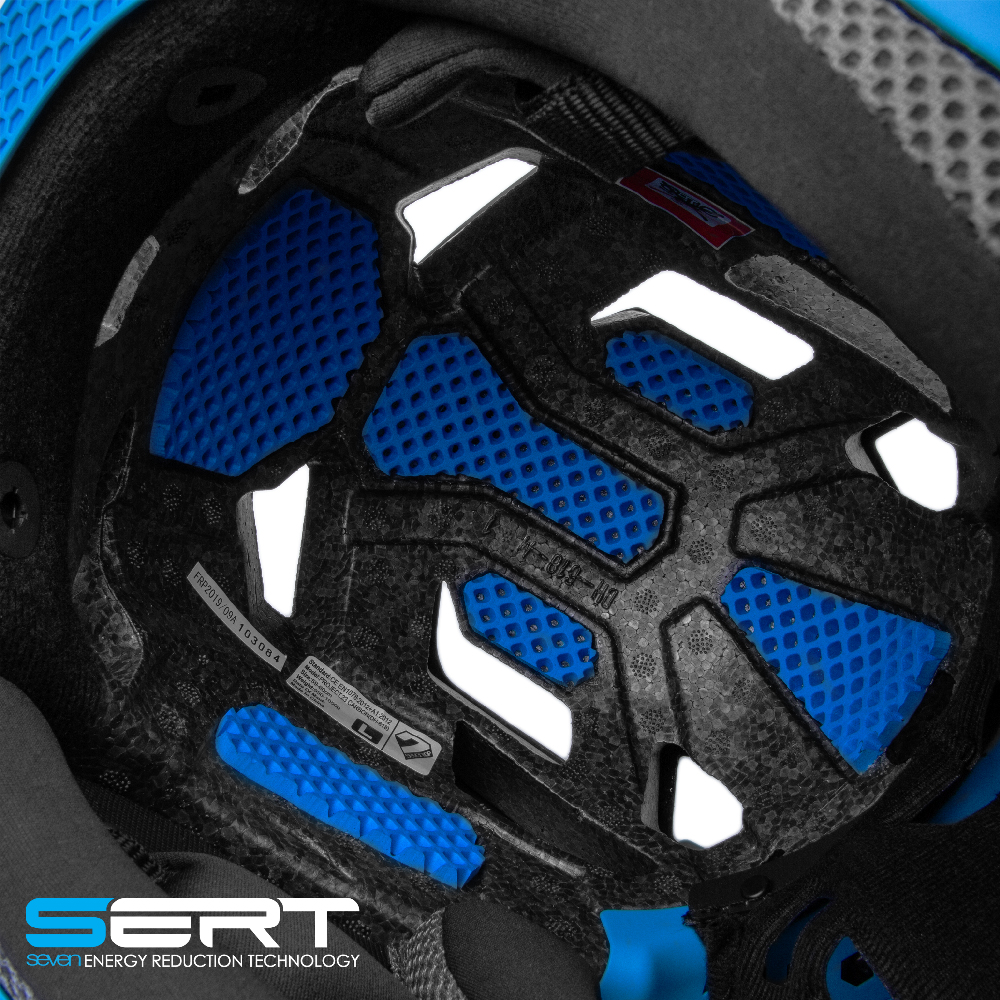 7iDP wanted the helmet to meet a certain criteria. It needed to have a hard outer shell surrounding EPS foam. The helmet needed to vent well — and with 23 vents, the Project.23 should help hot heads stay cool. 7iDP also sought to make it lightweight, and both of the currently available Glass Fibre and Carbon models are right around 1,000g.
The full-face helmet also includes what 7iDP is calling SERT or Seven Energy Reduction Technology to reduce rotational force impact, along with a breakaway visor. The Project.23 is available in six sizes. The Carbon model sells for $350 and the Glass Fibre model sells for $240.
Buy a pair of Swiftwick socks and they will give one to medical professionals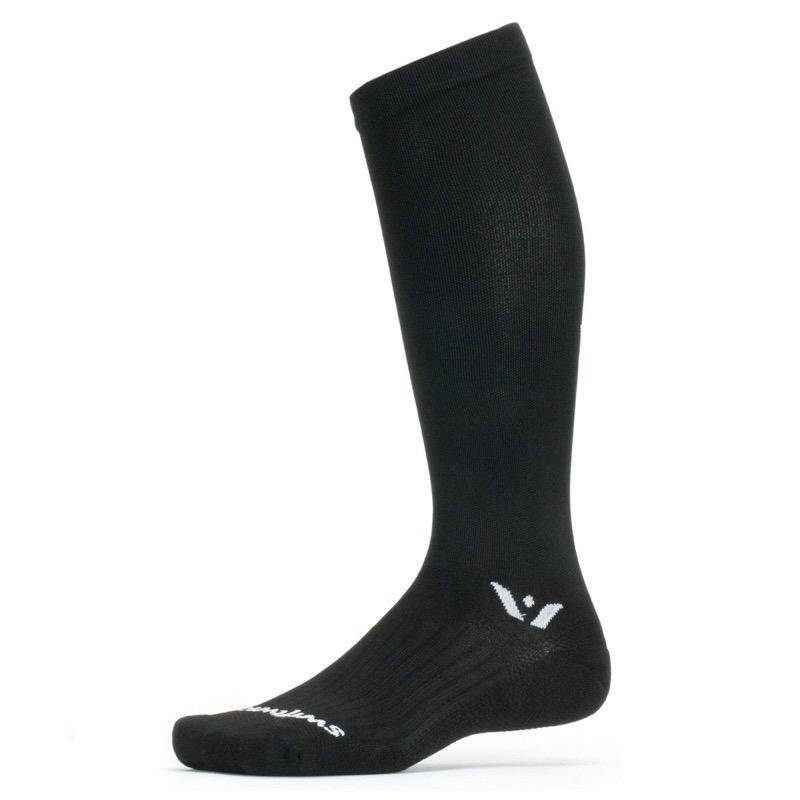 A number of outdoor brands have been pitching in to help with the pandemic in any way possible and Swiftwick socks are next up. The athletic-minded socks are being donated to medical professionals on the front lines when buyers get a pair of the Aspire Twelve socks. When a buyer donates $5 at the checkout, Swiftwick will donate one more pair of socks.
The ASPIRE socks are a thin, lightweight knee-high sock that provides support throughout the calf muscle, and is said to reduce fatigue. They are $30. Use this Singletracks coupon code (EVT20Singletracks) to save 20% off regularly priced items in your order.
Tifosi Sledge glasses are big, yet ergonomic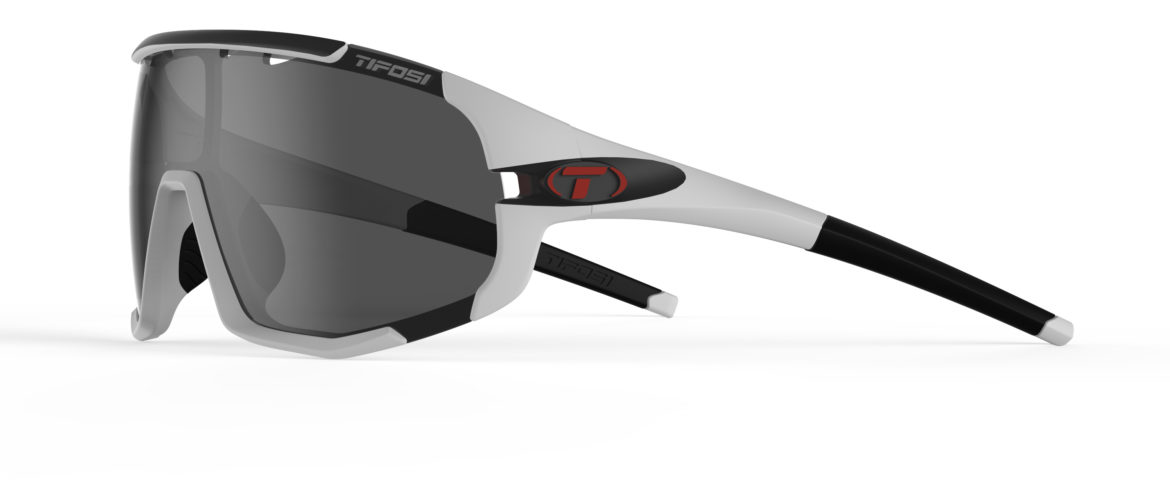 Tifosi Optics' new Sledge glasses fit in with the trend of one-piece performance eyewear dominating cycling at the moment. The Sledges have three vented lens options and adjustable temples, and shatterproof lenses with 100% UV protection. The Sledges come in four color options and have a high-contrast lens. They also come at a decent price range, from $70-$80.