By Janelle Fisher
City Pages Editor
Cold weather and snow don't have to mean the end of outdoor recreation in northeast Wisconsin. In fact, fat tire cyclists welcome the snow and all the opportunities it brings.
For those looking to take to the trails this winter, there are several opportunities coming up in the Green Bay area.
George Kapitz, owner of Broken Spoke Bike Studio, leads the charge in organizing two of the area's fat tire events this winter.
Green Bay Winter Ultra 100
2023 marks the first ever Green Bay Winter Ultra 100 — a 100-mile race covering most of the groomed trails in Green Bay meant to be completed all in one run.
Kapitz said 100-mile races are actually pretty common in the biking world, but that the Green Bay Winter Ultra 100 covers a somewhat different course than most.
"There's winter ultras where you literally have to pack up your bike — put all your survival gear on it," he said. "You're going off in the wilderness and you have to have everything on there. This is a little different because you can stop at businesses, restaurants and stores. You can just grab what you need as you go, so you don't necessarily need all the survival gear."
The course staying so close to town, Kapitz said, also allows riders to see the areas they're going through in a way they might not have before.
"You get to kind of see Green Bay in a different perspective in the winter time," he said.
Another difference between the Green Bay Winter Ultra 100 and other races of similar length, Kapitz said, is the choice of bike to be used.
"One hundred miles is kind of a common number in the road bike world, but it's completely different on a fat bike in winter time," he said. "On average, 100 miles on the road will take you anywhere from five to seven hours. But now you're adding fat bikes on trails and in winter. It'll probably be, on average, about 15 hours for people to finish."
Kapitz said interest in the Green Bay Winter Ultra 100 has already started to pick up, from local and non-local cyclists alike.
"It's kind of neat because we're starting to see people sign up from outside the area," he said. "Initially I thought this was going to be a really cool local challenge — you'll get to brag to your friends that you completed the Winter Ultra. But now there are some Ultra racers that are coming from out of the area to do it."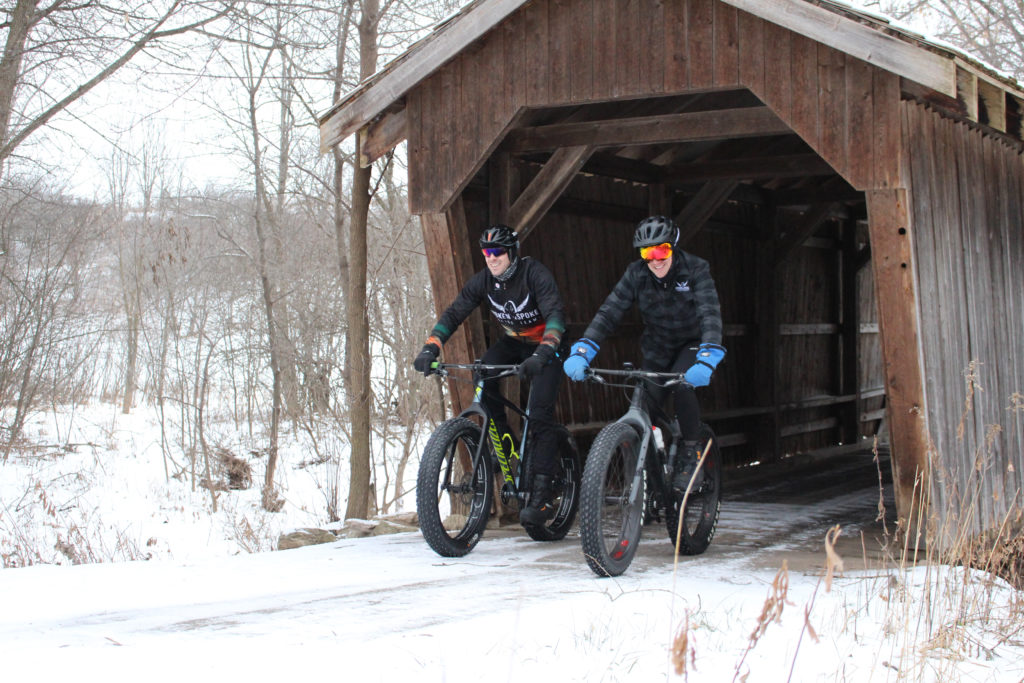 Although it's called a race, participants in the Green Bay Winter Ultra 100 are not competing against each other, but rather themselves.
"It's really just a challenge of your own abilities," he said.
Kapitz said he challenged his own abilities last February, when he first got the idea to start up the Green Bay Winter Ultra 100 and was the first rider to take on the course and make sure it was achievable.
"This is something I kind of dreamed up last year," he said. "And I actually did it last February. I did the first Green Bay Winter Ultra 100 to kind of see if this was possible, and I succeeded in doing so. I was a guinea pig — the test pilot — but it's definitely possible."
Anyone who completes the challenge gets a handmade mug — and major bragging rights.
The challenge can be completed any time between now and February 19, but riders have to be registered and let organizers know what day they will be riding.
All trails must be open for riding on the day a rider chooses to take on the challenge, which Kapitz said can be a challenge as weather conditions are not always right and trails can be closed if there's not enough snow or if temperatures are too high.
Because of this, Kapitz said there is a good chance that the window for completing the Green Bay Winter Ultra will be extended.
Snow Crown Series
If a 100-mile race isn't your cup of tea, there are more traditional fat bike races being held in the area as well.
The Snow Crown Fat Bike Series consists of four shorter races held at trails in the area throughout January and February.
The first race of the series, Shelltrack, was held at Silver Creek Park in Manitowoc last Saturday, but there's still time to get in on the series as Kapitz said riders only need to participate in three of the four series races.
The next races are Fatty Shack, scheduled for Jan. 21 at Hilly Haven Golf Course in De Pere; Fat Camp, scheduled for Feb. 4 at Reforestation Camp in Suamico; and the US Fat Bike Open, scheduled for Feb. 11 at the Green Bay Country Club in Green Bay.
At these races, Kapitz said there truly is something for every rider, regardless of ability.
"You could be a junior rider, you could be a beginner rider, you could have never ridden a fat bike," he said. "This could be your first time and you could still join the race and have a fun time."
That's not to say the races aren't for experienced riders as well, though. The Snow Crown Series races are broken up into five categories/levels — junior, beginner, intermediate, advanced and elite.
If you're looking at signing up for your first race, Kapitz said he recommends Fat Camp, the race at the Reforestation Camp.
"This one's kind of neat because it's actually on the ski trail, so it's super friendly," he said. "You're riding down this big wide path so you can ride four or five people wide. And it's a night race underneath the ski lights. It's super fun."
In the ten years since starting the Snow Crown Series, Kapitz said turnout for the races has been good, averaging 200-300 racers per event.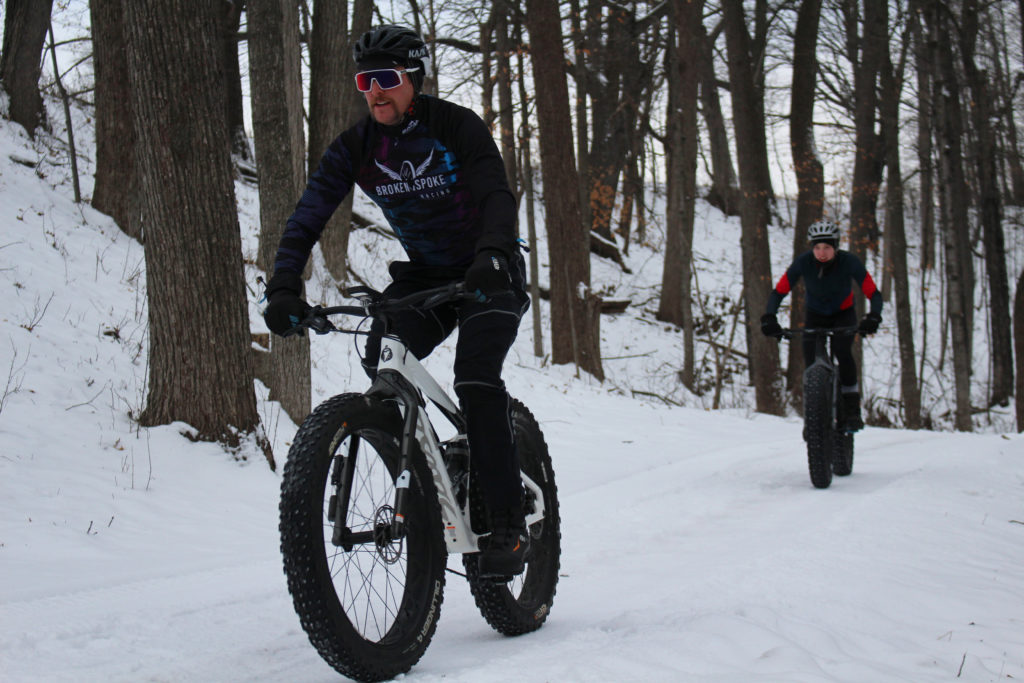 Kapitz said even during the pandemic, the races were well-attended and actually saw some rider demographics increase.
"During the pandemic, we still had the event because it was an outside event," he said. "And that year, we saw the most growth within the female class. We had almost 34% women, which is pretty huge in the cycling world."
The thing that makes events like the Green Bay Winter Ultra 100 and the Snow Crown Series successful, Kapitz said, is the sense of comradery and support among cyclists in the community, even between different bike shops in the area.
"We're kind of more about riding bikes and community than business," he said. "We definitely all have a passion… Riding is always on the brain. What's really neat is we'll see Pete's Garage riders, we'll see Suamico Bike Company riders and we'll see Stadium Bike riders. They all come to our events, which is cool."
---
If you're interested in participating in the Green Bay Winter Ultra 100 or the Snow Crown Series, more details on the races and how to register can be found at snowcrownseries.com.